Ever asked yourself
"What is a fertility retreat and how will it help me?"

Fertility Retreats nowadays are not just for the rich and famous.
Holistic retreats, and half-day get-aways are structured in such a way as to help women and couples deal with the emotional and physical aspects of fertility issues.
A variety of life-enhancing strategies are provided in the form of events and experiences designed to help you:
Effectively relax, to help you feel less up-tight and drained on your journey
Manage your stress
Feel supported on your path to fertility success
Get educated (there is always so much to learn)
Get inspired and feel re-energised on your fertility journey
See ways you can take back the reigns to regain control of your fertility success (by improving follicle health, sperm health, mental health and wellbeing)
Different Fertility Retreat Themes
Most retreats nowadays come with a specific theme.
The themes often revolve around:
Enjoying an easy-to-follow fertility diet for busy people – including the value of whole food nutrition, SuperFoods, herbs, etc.
Fertility Yoga
Fertility Qigong (or QiYoga, combining fertility yoga with qigong)
Fertility art therapy
Traditional Chinese Medicine
Self fertility massage
Still struggling to realise your pregnancy dreams?
A Fertility Re-treat is the perfect panacea you are looking for – wherever you are on your fertility journey.
– Preconception Care
Changes recommended on a retreat can help you and your partner easily live a fertile lifestyle, hence helping you conceive naturally or increase your chances of IVF success. Sometimes advice from a fertility coach can make simple changes that create a positive improvement to egg and sperm quality as well as hormonal balance.
– How to Boost Chances IVF Success
Often you will leave your fertility retreat with an action plan that prepares you for IVF and hence can hope for a better outcome from the treatment.
– What to do When IVF Failed
When IVF fails it's not surprising that you are going to feel lost and hopeless. However, it's not unusual to fall pregnant after following a fully comprehensive natural fertile lifestyle programme because of the support you are given. Support is the fastest way to recovery.
– Help for Recurrent Miscarriage, PCOS and Endometriosis
If you have endured the pain of recurrent miscarriages or the daily balancing act of dealing with PCOS (Polycystic Ovarian Syndrome) and/or endometriosis, retreats can offer a way for you to learn new strategies that activate your body's natural healing capabilities. In doing so it can help your body return to a more balanced state.
Getting the Best Value out of Fertility Retreats
The greatest value you can get from attending a fertility retreat is simply going with an open mind. Sometimes our inner beliefs keep us limited to new potential and possibilities.
By trying new fertility strategies you can expect to change your chances
Fertility retreats are designed to leave you feeling empowered and energised.
Good Value Fertility Retreats
If you are thinking of attending a fertility retreat, you can assess the value via the following checkpoints:
How many people are attending the fertility retreat?
The smaller the numbers the more attention you will receive.
What treatments are on offer?
Experiencing some kind of treatment is a huge bonus.
What will I learn on the fertility retreat?
Obtaining new-found knowledge for you to apply to your life is essential.
Is there emotional support on hand?
There should always be emotional support on hand before, during or after the retreat.
Are there healthy products to try?
This is another bonus!
Are there any money-off vouchers for future treatments?
This is another bonus – though not very common.
Most IVF clinics recommend a natural fertile lifestyle and support you on your decision to join a retreat.
Remember, Fertility Retreats offer you the opportunity to take some time for yourself to relax, activate deep healing, gain perspective and start some new actions to help you get pregnant in the foreseeable future.
What to do now? What Fertility Retreats are Available?
For details of Fertility Retreats in the UK, click here –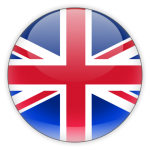 For details of Fertility Retreats in Australia, click here –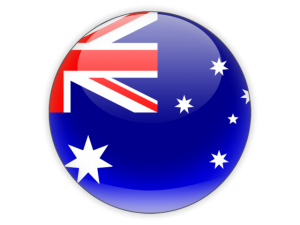 Other Topics Worth Reading:

About the author:
Fiona Boulton is a Fertility Specialist
(An expert in her field since 2007) and leader in Fertility Mind Mastery, Fertility Meditation, Fertility Yoga and Fertility Coaching –
helping people take back control of their fertility, faster.
Fiona is the founder of Awakening Fertility – Harley Street (Harley Street Fertility Clinic), London; Concept Fertility Putney; Chichester, West Sussex and Perth, Australia
Huffington Post Fertility Writer
Fertility Coach
Fertility Support Group Co-ordinator for Harley Street Fertility Clinic and Infertility Network UK
Nutrition Counsellor
Public Speaker
Author
Blogger
QiYoga® Founder
Fertility Yoga Teacher Trainer (RYS 200)
Fertile Lifestyle Motivator
Fertility Support Group Facilitator
Fertility Practitioner Training Co-ordinator
Through Fiona's "transformation guaranteed" Fertile Lifestyle courses, Fiona helps navigate major transitions to detox your mind and body to help you effectively 'think yourself fertile'; to change the map your mind has of your body and therefore change your physiology by clearing mental and emotional blockages to having your baby. Fiona's work focuses on you taking back control by changing the internal and external environment of your cells so you can improve chances of fertility success.

Book your fertility consultation from the comfort of your home or come to the Harley Street Fertility Clinic for a transformative session with Awakening Fertility founder Fiona Boulton, here.
Leave your questions and comments in the box below!