World Famous
90 DAY FERTILE LIFESTYLE COURSE
What is the Fertile Lifestyle Course?
LITTLE LIFESTYLE TWEAKS TAILORED TO YOUR PERSONALITY THAT GETS RESULTS
Ready to regain your confidence and take back control of your fertility with effortless ease and grace?
Then you are ready for our online fertile lifestyle course that fuses spirit with science.
We utilise the science of epigenetics so you can improve your genes and we utilise the function of spirit because without spirit there is no life.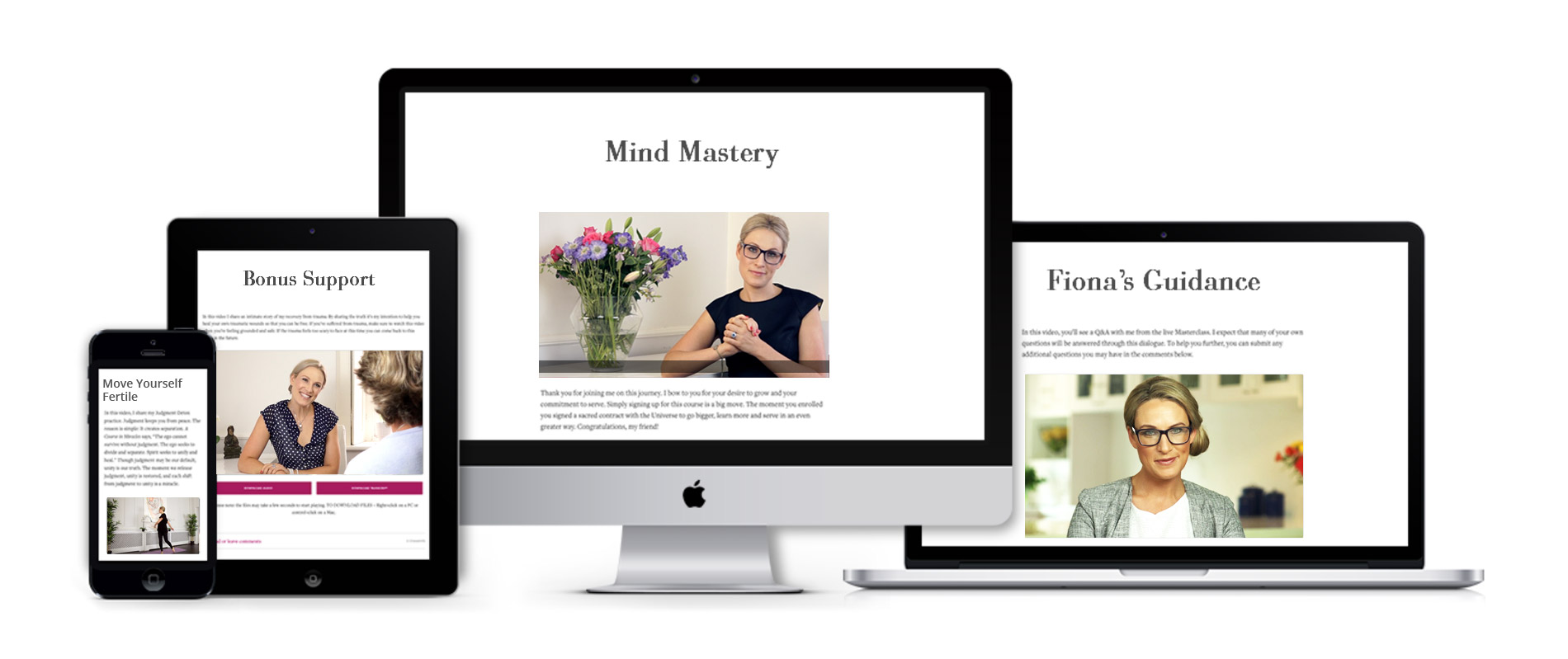 How this course is guaranteed to help you
Our online fertile lifestyle course was birthed in 2016 due to high demand from clients who wanted daily support in between their weekly sessions with Fiona Boulton. With the launch of this course, Fiona Boulton's success rates with clients jumped to 80% live births based on women who completed this course (and continued until they were pregnant).
We are so impressed with our results that Fiona Boulton personally guarantees your fertility will improve when you complete this course. The most common improvements include:
80% gave birth to happy, healthy babies
100% healthy babies, no chromosomal issues (most women were over 43)
90% stated no more PMS symptoms
100 claimed no more jealously when other women announced their pregnancies or births
100% said no more relationship issues (with a parent, spouse, colleague, friend or relative)
70% PCOS clients said their symptoms had disappeared
100% ectopic pregnancies stopped
100% chemical pregnancies stopped
99% improve AMH levels
100% miscarriages stopped
100% sub-fertile clients had their babies (women/couples trying for another child)
100% of male clients with sperm health factor issues were improved
If you've been told the odds are against you, you've been trying to fall pregnant for months or even years and keep getting disappointed time and time again, yet you're committed to achieving your dream of having a happy healthy baby, then our Fertile Lifestyle Course is for you.
For 14 years Fiona Boulton has worked as Fertility Expert helping women and couples around the globe. With this transformational course she has helped countless women create great joy in their lives, dramatically reduce stress levels, improve their egg health and most importantly, have the ability to concieve and give birth to their happy, healthy baby.
The Fertile Lifestyle Course has worked successfully with couples and women who:
Have been told their numbers don't fit their clinic's requirements to do IVF
Have failed IVF
Have low or non-existent AMH
Have high FSH
Have experienced multiple miscarriages
Have clots
Have PCOS or cysts
Have blocked tubes
Have endometriosis
Have ovulation issues
Have stopped menstruating
Are aged 40+
Are aged 50+
Have hormonal imbalances
Have been diagnosed with DOR and/or going through early menopause
Want to improve egg health
Have secondary sub-fertility
Have unexplained infertility
"I have finally found a course that is not only comprehensive, but informative and also personal. It offers a powerful set of techniques that have equipped me with the emotional, spiritual and physical tools that I need to succeed in my goal of having a healthy happy baby. The Online Fertile Lifestyle Course is broken down into bite size modules relevant to my individual needs. I can therefore pick and choose the modules that are most relevant to me. I love the fact there is a daily routine to follow and a tracker which gives me an idea of how I am progressing. Also provided are meditations, healing and VIP Q&A sessions, fertility exercises including Qi gong and QiYoga exercises bespoke to the course developed by Fiona. I also find the private Fertility Help facebook page. In conjunction with nutrition support, a delicious and easy to use recipe book. There are one to one consultations where I have either had personal Q&A sessions, healing sessions or just a general chat. I have found the course extremely helpful not only in my fertility journey but also in my general wellbeing. I can most definitely feel the difference and would highly recommend this course."
Fertile Lifestyle Course – The Science
OUR EPIGENETIC PROTOCOL AT A GLANCE
Awakening Fertility's 80% success rate is due to the unique and balanced approach of supporting our clients to bring joy back into their fertility journey.
The six pillars of our epigenetic protocol speeds up your cellular healing and regeneration because all six directly influence your cells. When you change your cellular environment (as regulated by your physical exposure to nutrition, the speed and efficiency of your detoxification path-ways, how fast your cells regenerate, how you manage energy cultivation as well as your mental and emotional states determine whether you are in thrive mode or survive mode).
We help our clients improve their gene health and chromosomal health with this epigenetic protocol to ensure our clients agency over all aspects of their fertility.
Supported by science, our statistics prove our course works.
Online Fertile Lifestyle Course Options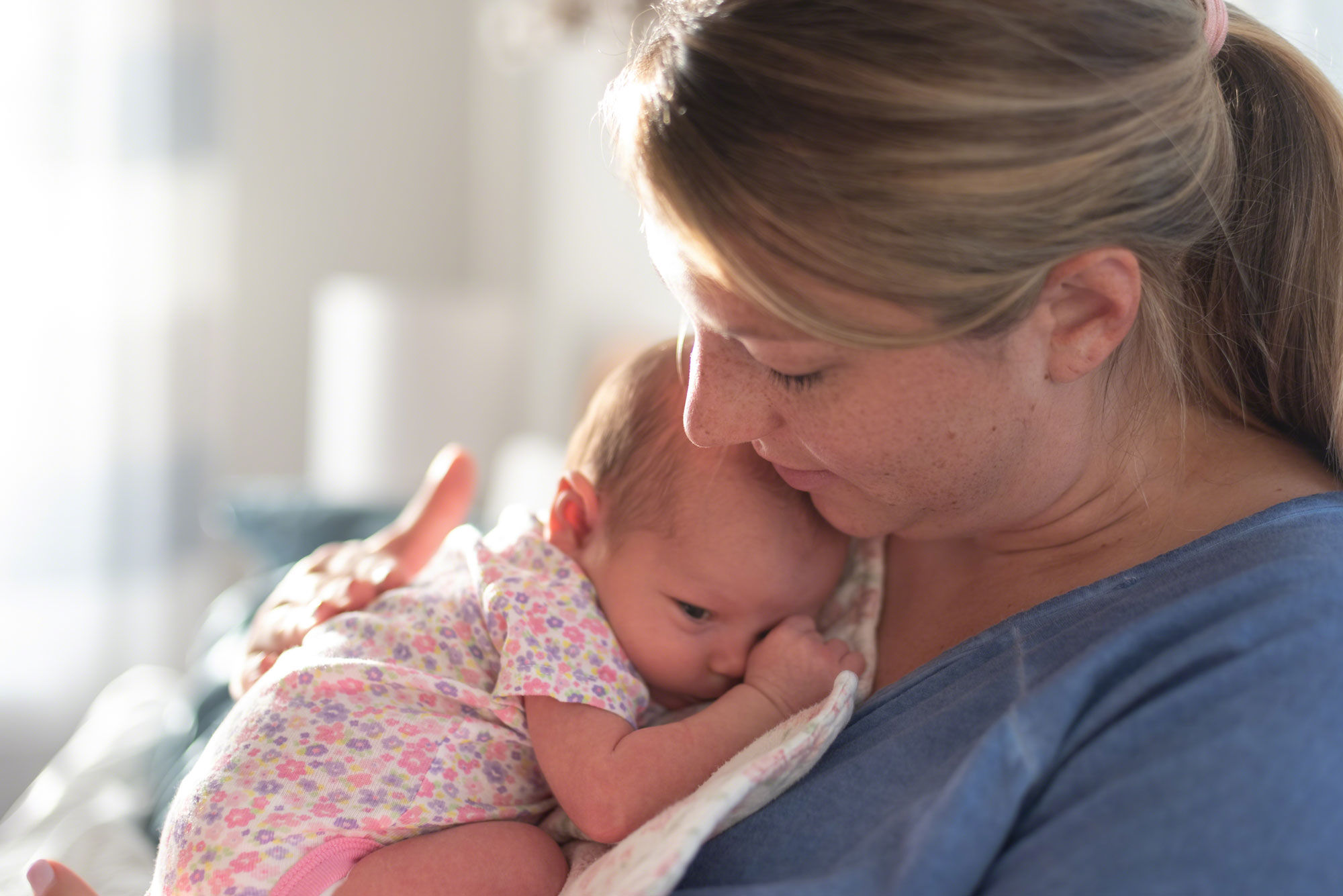 DIY Digital Fertile Lifestyle Course
Whichever option you choose, it will include the DIY Digital Fertile Lifestyle Course. The only difference is the additional support you require.
Includes 22 module coaching program with over 25 hours of videos, hundreds of fertility meditations to suit your personality: fertility mind mastery, fertility exercises, fertility recipes, resources and more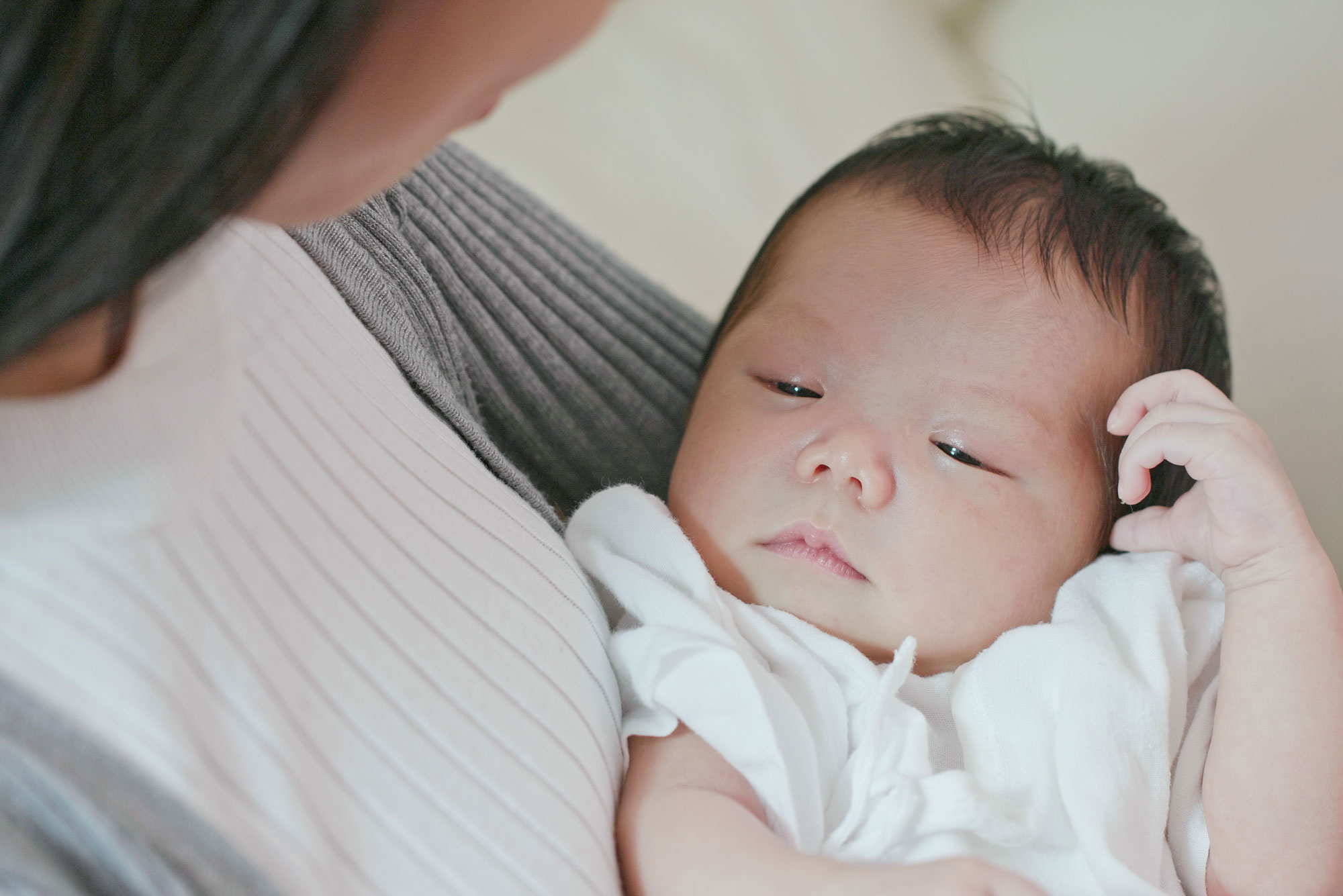 Instant Support Upgrade
INSTANT MESSENGER SUPPORT WITH FIONA BOULTON
You can enjoy direct, regular access with Fiona Boulton to help you with any questions, concerns, wobbles and guidance. Enjoy having a fertility expert by your side helping you whenever you need clarity or support.
Get immediate access to:
Ways you can recover from failed attempts
Optimal morning routine for fertility
Optimal evening routine for fertility
22 easy-to-follow modules guaranteed to transform your fertility
Recipes (hundreds)
A Fertility Journal
A Fertility Tracker (to see that you are able to eat and drink what you want but still keep your fertility 'turned on' and not undo the good work you have put in)
Meditations (over 150 so there are ones to suit every personality type)
'Fertility Fit' exercise classes
25 hours of coaching videos
Clean living solutions
Fertility Mind Mastery techniques
How to eat, drink and supplement yourself fertile
How to increase energy levels
How to manage and improve your mood
How to balance hormones
How to manage stress (based on different personality types, tools and techniques)
Self-healing strategies
Personal fertility status check-ups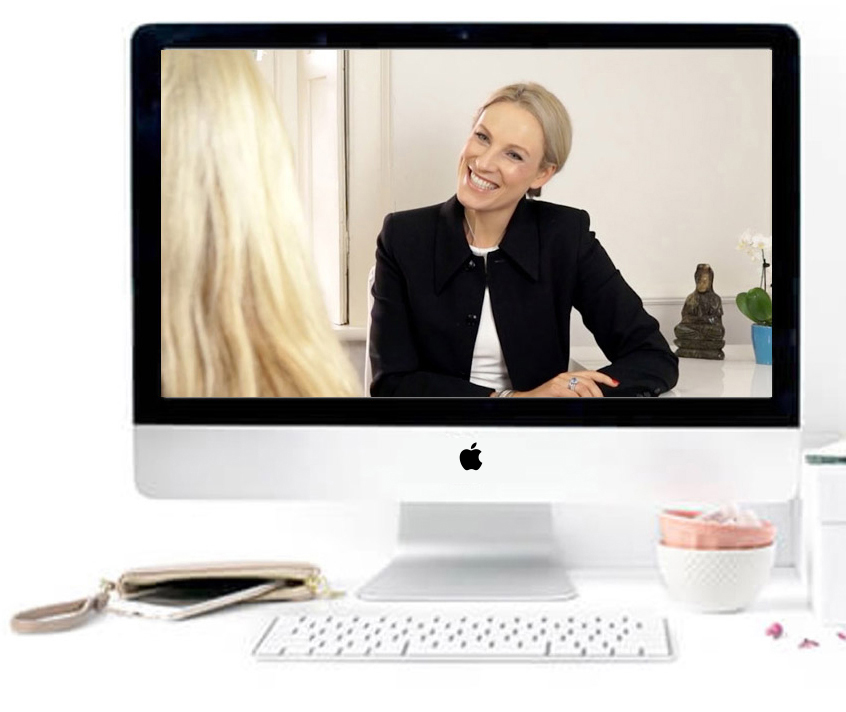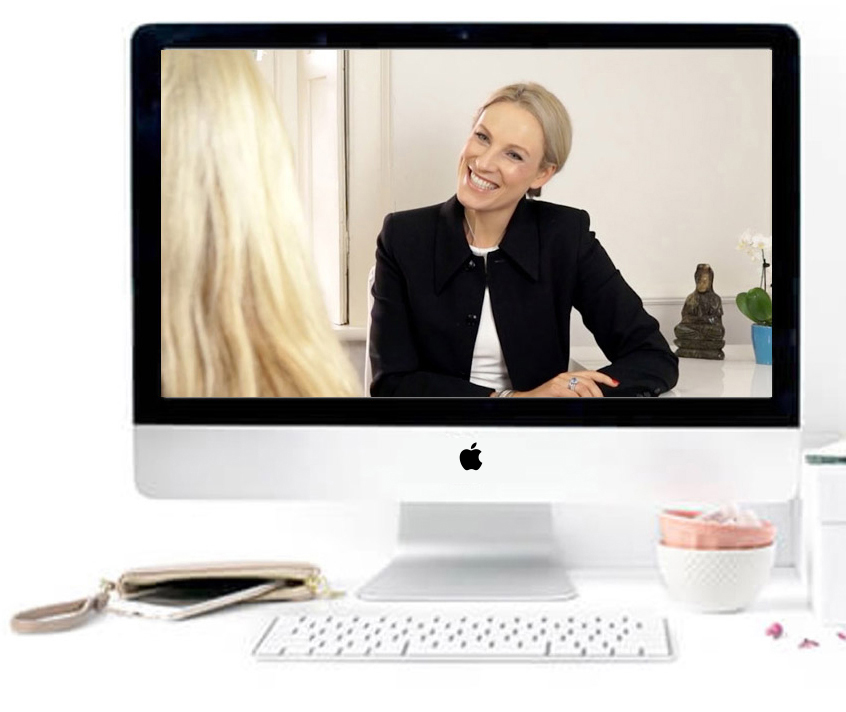 Feel you can't afford this course?
When you are used to having a 'lack' mentality where you are thinking 'lack based thoughts' it is normal for you to think you can not afford this course, even though it is cheaper than IVF and has a much greater chance of success than almost all other options out there.
Our Online Fertile Lifestyle Course works and has one of the highest success rates because it activates abundance on all levels.
Your fertility, your creativity, your finances, your 1-to-1 relationships are all governed by your sacral energy centre, fact. (Science, Ayurvedic principles and Daoist principles all prove this). Therefore, our course does more than awaken your fertility, it activates abundance in all its forms
As a result you will be able to afford this course.
Simply invest today and reap the rewards that are rightfully yours. It is your birthright to not have to suffer and to be able to procreate.
Seize this opportunity and enjoy the last remaining moments of trying to conceive, you are worthy of all the joy life has to offer and this course is the catalyst.
"Fiona's online program is incredible! It helped me immensely to start feeling good about myself and within a few months I fell pregnant and was finally able to hold my pregnancy through to full term so now I have my little boy – my ultimate bundle of joy."
"We have some really exciting news – we're having a baby! We had our 12-13 week scan today which was amazing. It came as a complete surprise – we were planning a round of IVF and I went to the doctor because I thought I had a urine infection but it turned out I was pregnant!"
"I feel so much better for doing this course and wish I had come across it earlier. The fertility journey was so difficult until I came across Fiona and her amazing work. Thank you!"
"I fell pregnant twice and now have my second child that I had been trying to conceive for years"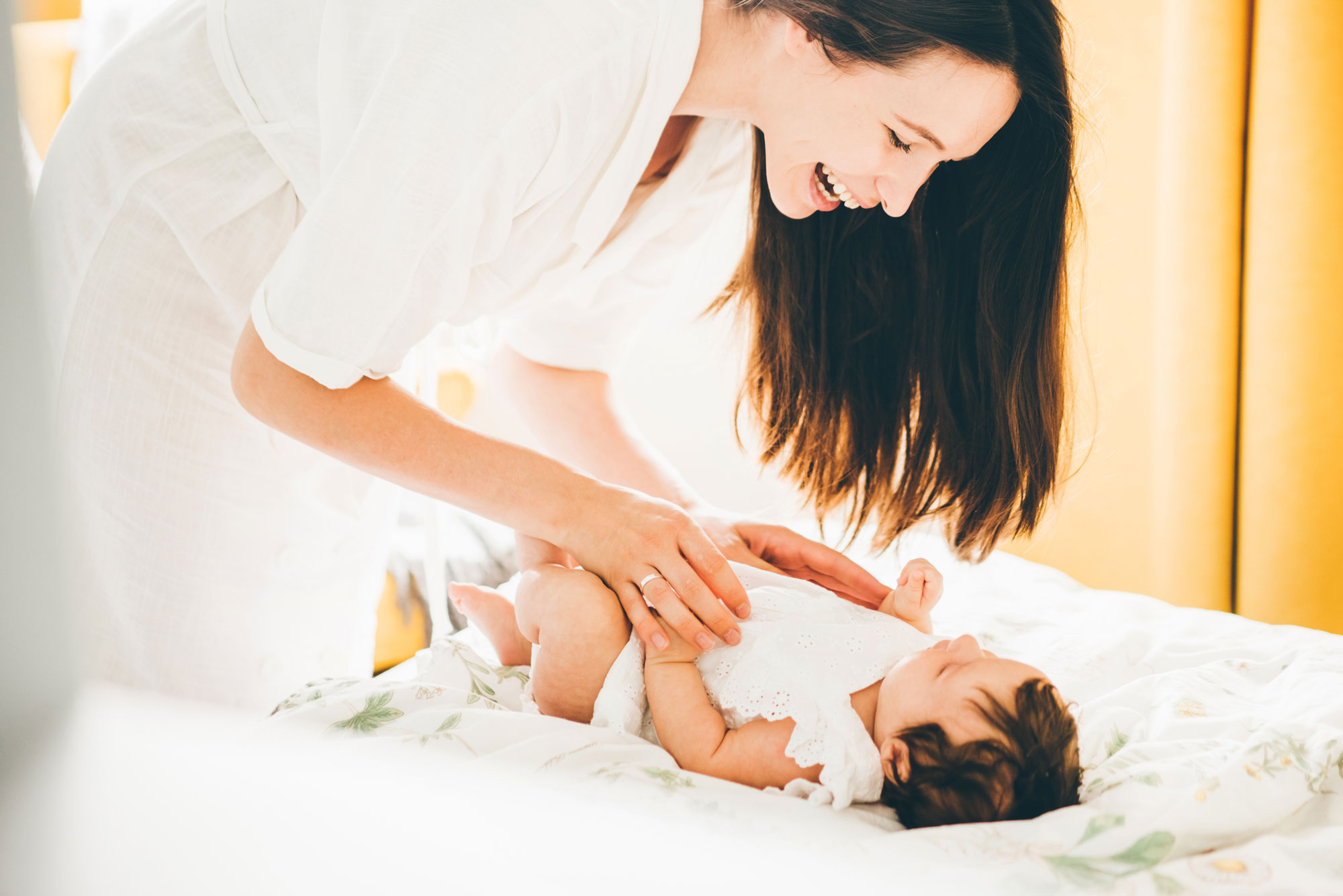 DIY Digital Fertile Lifestyle Course
FERTILE LIFESTYLE COURSE
Our DIY Digital Version of the world famous Online Fertile Lifestyle Course is what you have been hearing about from thousands of women and couples all around the world who overcame their odds to have their happy, healthy babies.
This course is designed so you do not need additional support, however many people who can afford it enjoy faster results with additional support.
Course Outcomes
Release from the invisible (unconscious) blocks that are preventing you from having your happy, healthy baby.
Go from heart broken and exhausted to back in control with clear strategies that work Go from feeling 'this may not work this time' to 'this is working for me now'.
Go from feeling confused to knowing:

How to eat and drink yourself fertile.
How to detox yourself fertile.
How to sleep yourself fertile.
How to apply Fertility Mind Mastery and specialised meditations to think yourself fertile.
How to genuinely enjoy your fertility journey.
How to turn on the genes you want and turn off the genes you don't want with our epigenetic protocol.
Women – You can expect to improve your egg health and your womb health
If you are ready to stop the struggles, disappointments, heart-ache and tears, and you are serious about having a happy, healthy baby (and to stop putting your life on hold to get there) then this course is for you.
Men – You can expect to improve your sperm health: motility, morphology and sperm count
If you are ready to improve your libido (sex-drive), replace oestrogen with testosterone (to feel more energised and more masculine) and begin to create super sperm in just 90 days then this course (along with our recommended supplements) are for you to see and feel the results you desire.
Our Fertile Lifestyle Course Results
80% had happy healthy babies.
No more feeling hopeless.
No more feeling worried it may never happen or feeling like a failure.
Genuine belief in their body.
Being at peace with their fertility choices (had the ability to overcome fears)
Womb health and womb lining to improved.
Egg reserve (AMH levels) improved.
For men their sperm health dramatically improved.
Hormones came into balance, our clients reported:

Thyroid health improvement (no longer needing thyroxine);
Cysts dissolved;
Fibroids reduced (not needing surgery);
Premature ovarian ageing reversal and regeneration;
PCOS and endometriosis issues no longer stopping conception;
Regular menstrual cycle without painful PMS symptoms;
NK cells reduced through natural means.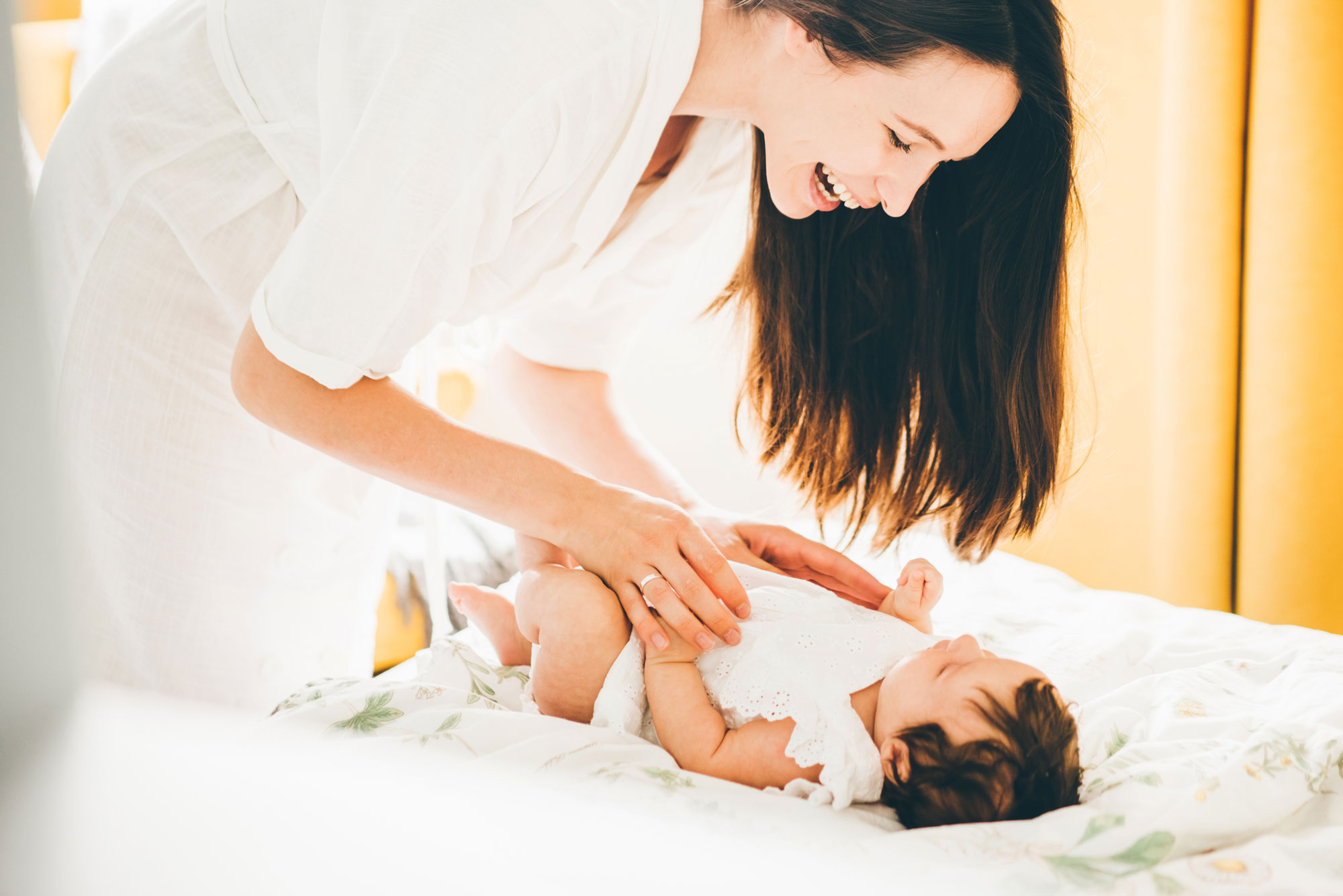 What You Can Gain
Remedy recovery from failed pregnancy attempts.
A dynamic user-friendly "Fertility Tracker" that helps you see if you are on track (and if so, then you can afford a glass of wine without it negatively impacting your fertility).
Easy and enjoyable fertile lifestyle tweaks to boost your fertility during the day.
Ways to "power sleep" yourself fertile, the personalised evening routine that activates your fertility while you sleep.
The awareness of tests and treatments (that your doctor probably hasn't told you about).
Guidance to get your body baby ready with fertility cleanses that suit your body (and life) to remove harmful toxins that can exacerbate fertility issues.
Ways to eat yourself fertile, a step-by-step fertility nutritional guide and personalised eating plan + access to the most powerful and pure fertility-enhancing supplements.
Va-va-voom in the bedroom! Activate your libido for sacred sex – Ignite your sexual spark.
Release hormones that help your embryo nestle into your womb.
Connect to your baby's spirit.
Reclaim your power and become the best version of you so your baby can be its best version too.
We want you to have your happy healthy baby and want to support you all the way.
The Ultimate Awakening Fertility Gift
FERTILE LIFESTYLE COURSE

We have the most affordable and supportive solution
to help you become baby ready ASAP – guaranteed.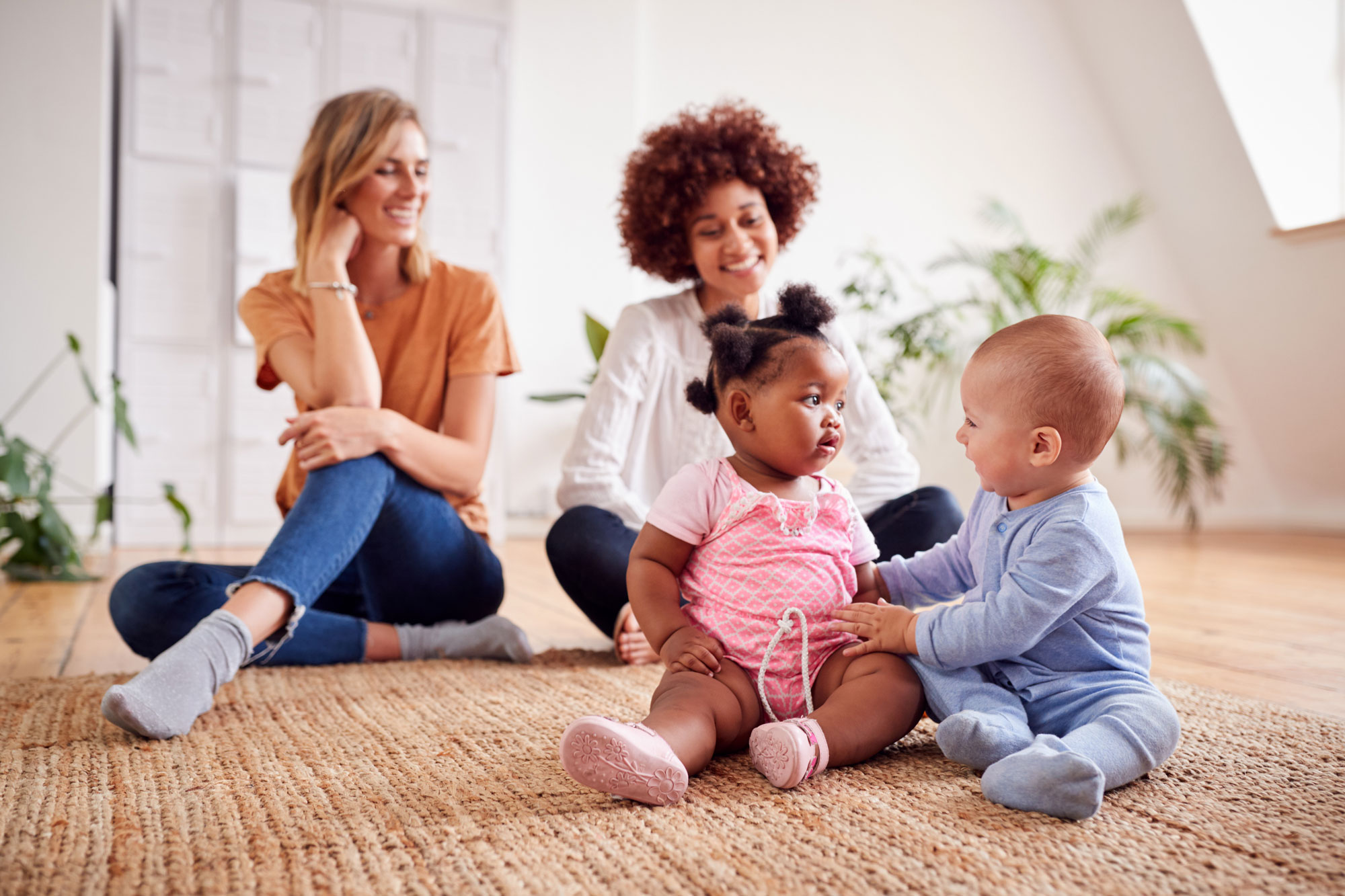 Why should I get this course from Awakening Fertility?
Our Online Fertile Lifestyle Course has one of the highest success rates worldwide for helping women and couples give birth to happy, healthy babies.
This course is world famous for helping turn people's luck around so that 80% of all our clients can have the children they have been dreaming about.
The course is divided into two: step-by-step success strategies for natural pregnancy or; offering step-by-step success strategies for assisted fertility (IVF, ICSI and IUI).
We tailor make a bespoke fertile lifestyle plan (based on your personality type and where you are on your journey, combined with our epigenetic protocol) which ensures happiness is the key factor of your success.
Forcing people to go through a state of lack through difficult diets, misguided supplements and exercises that may hinder (and not help) fertility does not help anyone trying to conceive.
Instead we create an Easy Fertility Diet Plan (relevant to our client's issues, likes and dislikes) to enable people like you to eat what you love and if it's not healthy we advise easy fertility detoxes and energy harnessing techniques to help your body deal with it.
This helps you and all our clients to feel liberated and empowered on the path to success.
Who is this course for?
Our online Fertile Lifestyle Course specialises in helping women with:
Chromosomal Issues
Cysts
Endometriosis
ET/FET Success
Failed IUI/IVF
Fibroids
"Hollow Egg" Syndrome
Hormonal Imbalances
IVF Anxieties
Low Energy/Fatigue
Low Libido
Low Mood
Low/Non-Existent AMH
1+ Miscarriages
PCOS
PMS
Secondary Sub-Fertility
Unexplained Infertility
We have helped clients from 18 (to balance their hormones) through to 52 (to give birth using their own eggs). Most of our clients are 43 – 47. For this age group, IVF has less than a 3% success rate, yet we boast an 80% success rate.
Our online Fertile Lifestyle Course specialises in helping men with:
Erectile Dysfunction (ED)
Hormone Balancing (Reducing/Removing Xeno-oestrogens and increasing Testosterone)
Low Energy Levels
Low Libido
Performance Anxiety
Sperm Count
Sperm Morphology Issues
Sperm Mobility (Motility) Issues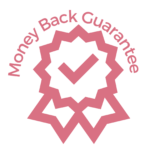 We also have a money back guarantee. (To date, no one has needed to use it).
Couldn't I learn this on my own?
These strategies are not things that can be implemented on your own.
The strategies were formulated through years of training and 15 years of client-based proof that the bespoke epigenetic protocols (combining spirit and science) will work for specific fertility issues.
The course teaches you how to improve your intuition, so you can listen to the messages your body is telling you. This is of paramount importance for many reasons. There is such a disconnect nowadays that many clients come to us feeling angry with their body. They feel let down and can't understand why "it's not working."
However, within as little as two months our clients can turn their lack into luck by getting pregnant and giving birth to their happy, healthy babies. To date, all our clients have had perfectly healthy babies without any genetic defects.
The fertility journey brings up all kinds of fears, worries, anxieties, stress, pressure, self-doubt, disappointment, confusion and heartache. However, this course highlights how you can read your emotional guidance system, your conscious and subconscious mind, it highlights your limiting beliefs and shows you how to clear them so you stop creating negative outcomes.
When our clients live a life that combines all six of our epigenetic pillars simultaneously, they succeed with ease, confidence and grace.
"Having unexplained infertility nearly made me go crazy! I tried to conceive naturally and it didn't work, I tried IVF and it didn't work. When my best friend encouraged me to do Fiona's online program to awaken my fertility, I did and Sonia and I fell pregnant within 2 weeks of each other!!"
"Since starting the course I seriously have noticed a difference and my partner has noticed a difference in me too, very quickly in fact!"
"I highly recommend this course to anyone who has been trying for years, is fed up and ready to create a joy-filled way to motherhood."
"If you really want to make changes in your life to have the baby you long for, then this course is for you."
How Romi from the Czech Republic benefited from our fertile lifestyle course (and is currently enjoying her last few weeks of pregnancy):
Client testimonial – Zeenat from Bahrain had her baby using her own eggs at age 52 thanks to our Online Fertile Lifestyle Course:
Here's how Maria overcame secondary sub-fertility to have another child with our course: How to get pregnant first try with IVF:
If you don't want IVF to fail (again) this course can help you, just like it helped Heba from Egypt:
Look how successful our course has been with women and couples in Scandinavian countries! Mia's testimonial is phenomenal: – Helped our client get pregnant in 2 months – Helped our client give birth in 2 hours (with the ongoing pregnancy support). If you want the same results then our online course is for you too.
Client feedback – benefits of doing our online fertile lifestyle course: How this course helped Charlotte from the UK to succeed first try with IVF
"A wonderful tool to help anyone on their fertility journey. Its various modules guide you through some excellent advice & the most relaxing meditations. I would highly recommend it."
"Fiona's Fertile Lifestyle program is exceptional – I have learned so much valuable information and have had constant support from Fiona the entire time… She is incredibly knowledgeable and kind-hearted. Fiona's program helped me activate my belief in myself; my body; my journey and for that I am eternally grateful."
"Fiona's program works! What more can I say? If you have any doubts JUST TRUST in the process because Fiona's program helped me AND several of my other friends. I have every faith in Fiona and her work and highly recommend her."
"Fiona works miracles. As unbelievable as it may sound we all had different fertility issues and relationship issues and it worked for me and my other friends. Amazing. Life changing and a thoroughly enjoyable process. Thank you Fiona."