"Becoming baby ready can be easier and more enjoyable than you think."
~ Fiona Boulton
Fiona's Awakening Fertility 2020 events have been carefully conceived so as to:
Create a transformational experience

Empower you to activate your guidance system (intuition)

Help you develop a new and improved relationship with your mind, your body and your baby's spirit (which is already hovering)

Help you to lay the foundation needed to become baby ready in 2020
Fertility requires harmony and by attending Fiona's upcoming online workshops, private fertility Q&A's, private group fertility healing meditation sessions you too can achieve greater harmony.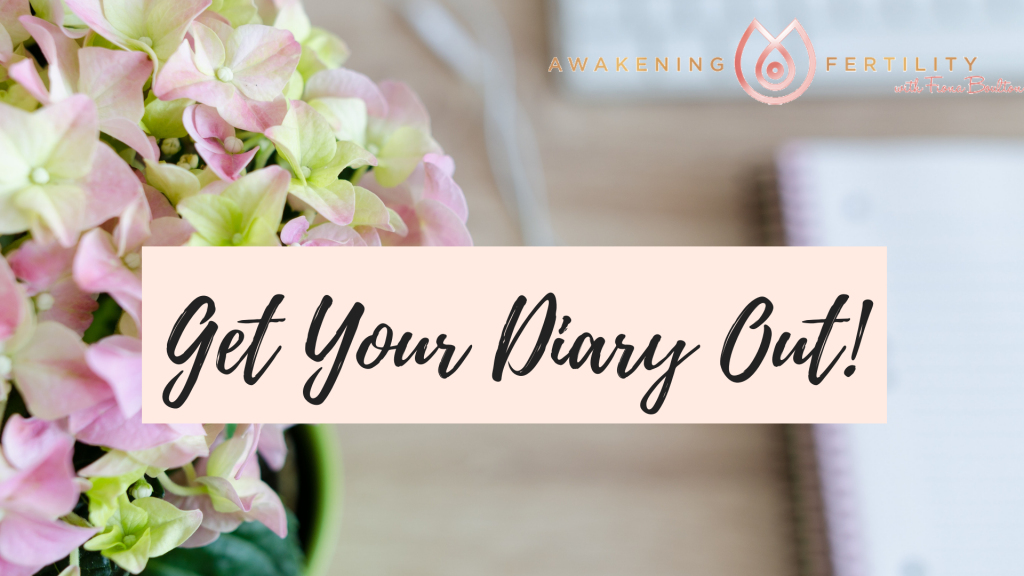 The Link Between Gut & Vaginal Health Q&A Replay
Activate Confidence  & Abundance Workshop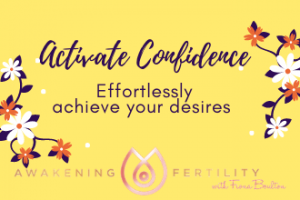 Effortlessly achieve your desires
Friday 31 July 2020 
The step-by-step strategies to help you remain positive and confident on your fertility journey so you can achieve faster fertility success and all the joy you desire.
>> WORKSHOP FULL <<<
If you signed up to this workshop, check your emails for details about today's 6:30pm event. You will receive an email by 9:30am and 5:30pm today to prepare you!
If your payment did not go through, please send your payment through here
Processing ...
Prepare for Pregnancy Course Enrolments

6 week course with online support, guided material and 2 live sessions with Q&A's per week:
*The times are tailored to attendees needs and the course will ensure each person can attend at least one live session per week based on wherever they live in the world, so days and times can be changed to suit all attendees.
If you are sick and tired of trying for a baby but not getting results, Fiona's fresh approach with this new ground-breaking material (combing spirit with science) can completely revolutionise your fertility journey THIS SEPTEMBER.
Taking enrolments now!
See/sign up to our newsletter for all the details, here...
"Fertility is more than a physical experience, it is a spiritual experience that can be blocked by beliefs (mental blockages), negative experiences that cause emotional blockages and physical blockages caused by your external and internal environment."
~ Fiona Boulton
Private Fertility Consultations and Healings

Ideal if you have miscarried or are worried about miscarrying

Ideal if you have unexplained infertility

Ideal if you have failed IUI or IVF

Ideal if you have PCOS, endometriosis, fibroids or hormone imbalances

Ideal if you have painful or heavy periods

Ideal if you are tired (lacking energy) and/or have low libido

Ideal if you are highly emotional or feeling depressed

Ideal if you just want answers as to why things are as they are for you right now
2 Booking Options
Click here to book your private sessions if you are a new client
Click here to book your private sessions if you are an existing client (doing Fiona's Fertile Lifestyle Course)
| | | |
| --- | --- | --- |
| Processing ... | Processing ... | Processing ... |
For best results 3 - 5 sessions are recommended (and discounted accordingly):
Single session: $297 (usually $367)
3 Sessions: $537 ($179 each) = $354 saving
5 Sessions: $799 ($159.80 each) = $686 saving
***All sessions to be paid in advance to secure your booking***
Easy Payment Methods
Choose from:
Stripe (via the button above which converts to British Pounds)
Australian Bank Transfer (to Fiona Boulton | Commonwealth Bank | BSB 066 128 | Account 10503993)