"Becoming baby ready is easier and more enjoyable than you think."
~ Fiona Boulton
Did you know Fiona Boulton's 2019  Awakening Fertility events can actually awaken your fertility on a deep, cellular level?
Fiona's events have been carefully conceived so as to:
Create a transformational experience
Empower you to activate your guidance system (intuition)
Help you develop a new and improved relationship with your mind, your body and your baby's spirit (which is already hovering)
"Fertility is more than a physical experience, it is a spiritual experience that can be blocked by beliefs (mental blockages), negative experiences that cause emotional blockages and physical blockages caused by your external and internal environment."

~ Fiona Boulton
Fertility requires harmony and by attending Fiona's workshops, talks, retreats and private healing sessions you too can achieve greater harmony.
If you are sick and tired of trying for a baby but not getting results, Fiona's fresh approach with this new material being released for Perth audiences can completely revolutionise your fertility journey.
If you are ready for faster fertility success and to become baby ready now, then you are ready for Fiona's events.
Time to get your diary out!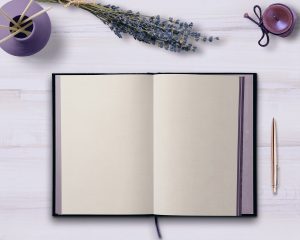 Join Fiona Boulton for Fertility Events in WA (Perth, Western Australia) until 16 November 2019
*FREE* Awakening Fertility Seminar

Thursday 31 October
8:00pm - 9:00pm (Live from Perth, Western Australia)
Midday UK time
8:00am NY time
Helping you to have your happy healthy baby
Through Fiona Boulton's 12 years experience as a fertility expert with one of the highest success rates world-wide she has created a simple 3-step process for you to become baby ready when IVF has failed.
This event will also give you VIP access to The Fertility Scripting Method.
FREE EVENT!

The Awakening Fertility Retreat!
2:00pm - 5:30pm Sunday 10 November 2019
Join Fiona Boulton and NOA AON, aka Pavel Stuchlik

Click here to read more for all the details...
Private Fertility Consultations and Healings

Ideal if you have miscarried or are worried about miscarrying
Ideal if you have unexplained infertility
Ideal if you have failed IUI or IVF
Ideal if you have PCOS, endometriosis, fibroids or hormone imbalances
Ideal if you have painful or heavy periods
Ideal if you are tired (lacking energy) and/or have low libido
Ideal if you are highly emotional or feeling depressed
Ideal if you just want answers as to why things are as they are for you right now
2 Booking Options
Click here to book your private sessions if you are a new client
Click here to book your private sessions if you are an existing client (doing Fiona's Fertile Lifestyle Course)
| | | |
| --- | --- | --- |
| Processing ... | Processing ... | Processing ... |
For best results 3 - 5 sessions are recommended (and discounted accordingly):
Single session: $297 (usually $367)
3 Sessions: $537 ($179 each) = $354 saving
5 Sessions: $799 ($159.80 each) = $686 saving
***All sessions to be paid in advance to secure your booking***
Easy Payment Methods
Choose from:
Stripe (via the button above which converts to British Pounds)
PayPal Australia (via the email fionaboultonuk@gmail.com)
Australian Bank Transfer (to Fiona Boulton | Commonwealth Bank | BSB 066 128 | Account 10503993)