Fertility Meditation Classes
Think Yourself Fertile | Relax for Faster Results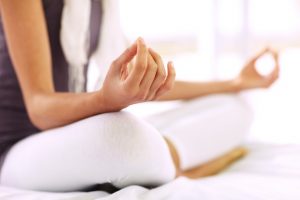 Now You Can Attend Group Fertility Meditations Online
That's right, now anyone can join our London group meditation and the more people who attend the more powerful the meditation.
Bonus Meditation Gift
Everyone who joins the live meditation gets a copy of the meditation emailed directly to them to listen to the next day.

Your brain has a map of your body. Change the map your mind has of your body and you can change your body. When you master your mind you can spontaneously improve your health, energy levels and fertility.
- Fiona Boulton (meditation teacher since 2003)
Fiona runs small groups of weekly fertility meditation classes in London (and private sessions across the UK and Perth, Australia) to increase chances of natural fertility success and IVF success.
For more information about the meditations for each step of your assisted fertility journey for IUI/IVF/ICSI/donor egg, contact Fiona here.
Fertility Meditation Classes Can Help You:
Take back control of your life
Manage stress and anxiety around getting pregnant and staying pregnant
Feel empowered and confident whilst trying to conceive and hold your pregnancy
Experience new found energy and vitality (fertility requires lots of energy!)
Experience deep healing on a cellular level (helps improve chromosomal health!)
Experience mental clarity
Improve intuition (for making better decisions!)
Improve wellbeing (so life feels easier and more enjoyable and helps to improve your mood!)
Overcome fears
Release from trauma and mental/emotional blockages
Balance emotions and feel happier
Turn off mental chatter and negative thoughts

Fertility Meditation in London and Online Sessions
Thursdays 7:00pm - 7:30pm (First 10mins we'll be doing grounding yoga and breathwork to prepare your mind and body for meditation)
January – 10th, 17th, 24th, 31st
February – 7th, 14th 21st, 28th
March – 7th, 14th 21st, 28th
April – 4th, 11th, 18th, 25th
May – 2nd, 9th, 16th, 23rd (no meditation 30th)
June – 6th, 13th, 20th, 27th
July – 4th, 11th, 18th, 25th
August – 1st, 8th, 15th, 22nd
September – 5th, 12th, 19th, 26th
October – 3rd, 10th, 17th, 24th
November – 7th, 14th 21st, 28th
December – TBC
Group Fertility Meditation Classes
Recorded live from London(GMT).
All meditations (and yoga to prepare the mind and body for meditation) are recorded live on Thursdays (UK time) then emailed to you via mp3 on Friday and is YOURS TO KEEP AND WATCH/LISTEN as often as you like.
Fertility Yoga Classes start at 6:30pm.
Fertility Meditations start at 7:10pm.
Booking Your Place For Group Fertility Meditation
| | | |
| --- | --- | --- |
| Processing ... | Processing ... | Processing ... |
Sign up until pregnant by subscribing to monthly fertility meditations  

What others say about Awakening Fertility Meditations
"Fiona's Awakening Fertility Meditations are the most enjoyable aspect to my life… I'm not kidding! I genuinely look forward to listening to them in the evening to deeply relax me, help me sleep and allow my fertility to improve naturally. The staff at the clinic noticed a positive change to my lining in just a few weeks!"
– Jane Hendricks, Clapham, London
"I was unable to go ahead with my IVF procedure until my cysts cleared. Fiona, with your meditations I cleared my cysts in 4 weeks. Not only are your meditations effective at healing my body I feel sooooooooo good afterwards."
– Mandy Chetthier, Kingston, London
"I love Fiona's group meditations and am so excited that this year Fiona's making them available live online. I'll be joining the group online so I don't have the hassle of commuting. I have experienced the Awakening Fertility meditations online as part of my fertility program and found it just as powerful so I'm sure you will too!"
– Sandra Montgomery, North London
"Thanks a lot for this GREAT class Fiona. I love the effects of your fertility yoga and meditation combination."
– Margaret Wilson, West London
"Fiona, it was a great session, I slept so well for the first time in ages, thank you!"
– Amanda Scharpe, North London
Joining Fertility Meditations Online?
Upon receipt of payment you will be given an online access code to listen to the live meditation.
If you miss the scheduled fertility meditation or your meditation gets interrupted, do not worry!
You will you receive a downloadable version to your inbox for you to listen to the next day - it will be yours forever.
How to Get The Best Online Fertility Meditation Experience
To help reap the benefits of the meditation and to improve your meditation experience I recommend doing a few minutes of Fertility Yoga or Fertility Qi Gong to prepare your mind to be still.
You can invest in any (or all) of these three Fertility Yoga and Qigong routines Fiona created to help you achieve faster fertility success through mindful movement and meditation. Alternatively, join Fiona for the live Fertility Yoga before the meditation at 6:30pm GMT.
Private Fertility Meditation Courses
Private courses are taught online or 1-to-1 in clinics across the UK and Perth, Australia
We offer fertility meditation audio courses to support your journey each step of the way
We run meditation retreats and workshops in the UK and Australia
Private Beginner's Fertility Meditation Course Details
If you would like to find peace, listen to your intuitive guidance system and fundamentally stop stressing about fertility then this course is for you
Week 1 Still your mind and body with body mastering, brain training exercises
Week 2 Deepen your meditation skills by building upon week 1's techniques
Week 3 Heighten your stress management and mind-mastery skills
Week 4 Enter into a state of 20 minute bliss for physical, mental, emotional transformation
Private Fertility Meditation Session Locations
London - Harley Street Fertility Clinic and Mayfair Clinic
Awakening Fertility's Central London Locations:
Harley Street Fertility Clinic (close to Regent's Park tube station)
Naturworks (close to Bond Street tube station)
£125.00 per hour session/£397.00 for a 4 week course
London - Wandsworth Home Clinic
£65.00 per hour session/£199.00 for a 4 week course
West Sussex - Chichester Clinic
£65.00 per hour session/£199.00 for a 4 week course
Perth - Australia (Subiaco Clinic)
$50.00 per hour session. Click here for full details
Online via Skype or FaceTime or Zoom
From your home
£55.00 (AUD$50.00) per hour session/£179.00 (AUD$197.00) for a 4 week course
Email here to discuss your preferred booking options or call the offices:
0208 871 0659 (London Monday - Thursday) | 01243 818 138 (Chichester Friday)
0407 190 194 (Perth, Australia with Jen)
Get the Box Set Collection of Meditations for Stress Management and Fertility
5 CD collection set on MP3:
Meditations for Morning (5 meditations)
Meditations for Anytime (5 meditations)
Meditations for Evening (5 meditations)
Yoga Nidra 1 (powerful 20 minute meditation)
Fertility Meditations Vol 1 (5 meditations)
How to Meditate For Fertility for Free
There are many ways we can meditate but remember meditation is one-pointed focus (not relaxation).  Relaxation allows the body to rest, meditation activates the body to heal and restore fertility.
Enjoy these free meditation (and manifestation) strategies via the below videos:
How to Meditate and Deepen Your Experience
How to Meditate and Control Your Thoughts
Meditation video part 2:
When you control your mind you control your body.
Want to detox your thoughts and change your physiology to boost fertility? Contact us
Ready to improve your chances of fertility success and enjoy each step of your fertility journey?
Then you are ready to join us for our group sessions in clinic or online so Contact us now to feel back in control of your life and happiness.