Fertility Meditations
Made Just For You
For Faster, Specific Results
Designed for men and women to boost their sexuality, fertility and energy.
Clear past failures and become renewed

Why Is The Year 2020 So Important?
Not only is it...
The date of the Chinese New Year (new year of the metal rat) a time for allowing ABUNDANCE and NEW BEGINNINGS to easily flow to you
It is also...
The first new moon for the decade, bringing forth NEW BEGINNINGS
It is also...
What marks "the decade" of moving into greater innovations: The Aquarian Age
It is also...
The time for humanity to shift away from destruction and into higher expansion: BEING ABLE TO OPEN YOURSELF UP TO RECEIVE AND GIVE MORE LOVE AND JOY

A big shift has happened in the pelvis of the earth and this will change everything for all the earthlings.
This changes the way you make love.
This changes the way babies are being brought into the world.
This allows your space to clear sexual trauma and disappointments.
This will change the ways future generations of baby's are being made.
Fertility in 2020
Baby's will be made hereon from more of a heart-based loving space, rater than standard penetrative sex.
This is the Time to Release All Sexual Trauma
Release from feeling sexually inadequate
Release from disappointments
Release from rape
Release from miscarriage
Release from failed IVF/IUI
Release from failed natural pregnancy attempts
Release from failed relationships with yourself and others
Release from when you were taken advantage of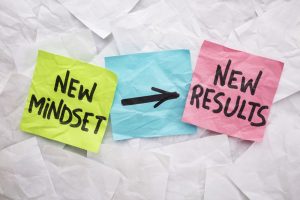 Are You Ready to Embrace This Shift?
This is an extremely important time to clear the past so you can not let it hinder or define you anymore. A great time to overcome physical, mental and emotional limitations and to be the best version of you so your baby can benefit!
You can embrace this powerful energy shift in two ways
This is ideal for women and couples to experience the fertility changes you desire to create your happy, healthy baby this year in 2020
1 - Enjoy the 2020 BIG SHIFT TO A BETTER YOU Meditation
| | | |
| --- | --- | --- |
| Processing ... | Processing ... | Processing ... |
2 - Enjoy this powerful Fertility Meditation on my YouTube channel:
The Empowered Woman Meditation
Remember:
Leave your comments below the video so I can guide you through the transition. (They must be left under the video so others can benefit from your healing shift).
If you like the video, give it a 'thumbs up" by clicking the 'LIKE' button so I can make more videos based on your likes.
| | | |
| --- | --- | --- |
| Processing ... | Processing ... | Processing ... |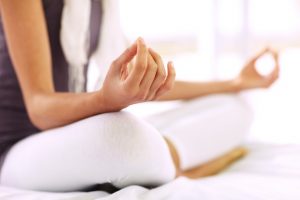 Want To Have Your Own Meditations Created Specifically For You?
That's right, now you can have specific healing meditations created for your exact requirements in a way that works for you.
Not all meditations work for everyone because everyone is individual. When you have a specific meditation made for you it will work for your personality type and time restrictions.

Your brain has a map of your body. Change the map your mind has of your body and you can change your body. When you master your mind you can spontaneously improve your health, energy levels and fertility.
- Fiona Boulton (meditation teacher since 2003)
Fiona runs small groups of weekly fertility meditation classes in London (and private sessions across the UK and Perth, Australia) to increase chances of natural fertility success and IVF success.
For more information about the meditations for each step of your assisted fertility journey for IUI/IVF/ICSI/donor egg, contact Fiona here.
Fertility Meditations Can Help You:
Take back control of your life
Manage stress and anxiety around getting pregnant and staying pregnant
Feel empowered and confident whilst trying to conceive and hold your pregnancy
Experience new found energy and vitality (fertility requires lots of energy)
Experience deep healing on a cellular level (helps improve chromosomal health!)
Experience mental clarity
Improve intuition (for making better decisions)
Improve wellbeing (so life feels easier and more enjoyable and helps to improve your mood)
Overcome fears
Release from trauma and mental/emotional blockages
Balance emotions and feel happier
Turn off mental chatter and negative thoughts

Fertility Meditations Pre-Ordered Or Done Live Online
You can pre-order your bespoke Fertility Meditation or have the meditation recorded live sitting with Fiona Boulton.
Meditations are done after your initial consultation, here. (Remember, all newsletter subscribers can register for a complimentary consultation, here).
For anyone who has had a consultation with Fiona you can book below.
Private Beginner's Fertility Meditation Course Details
If you would like to find peace and activate to your intuitive guidance system so you can have the tools to fundamentally stop stressing about fertility then this course is for you
Week 1 Still your mind and body with body mastering, brain training exercises
Week 2 Deepen your meditation skills by building upon week 1's techniques
Week 3 Heighten your stress management and communing with your Higher Self skills
Week 4 Enter into a state of 20 minute bliss for physical, mental, emotional transformation
Private Fertility Meditation Sessions
Online via Skype or FaceTime or Zoom
£133.00 per meditation session/ £497.00 for a 4 week course (save £35.00)
Book Your Fertility Meditations
| | | |
| --- | --- | --- |
| Processing ... | Processing ... | Processing ... |

What others say about Awakening Fertility Meditations
"Fiona's Awakening Fertility Meditations are the most enjoyable aspect to my life… I'm not kidding! I genuinely look forward to listening to them in the evening to deeply relax me, help me sleep and allow my fertility to improve naturally. The staff at the clinic noticed a positive change to my lining in just a few weeks!"
– Jane Hendricks, Clapham, London
"I was unable to go ahead with my IVF procedure until my cysts cleared. Fiona, with your meditations I cleared my cysts in 4 weeks. Not only are your meditations effective at healing my body I feel sooooooooo good afterwards."
– Mandy Chetthier, Kingston, London
"I love Fiona's group meditations and am so excited that this year Fiona's making them available live online. I'll be joining the group online so I don't have the hassle of commuting. I have experienced the Awakening Fertility meditations online as part of my fertility program and found it just as powerful so I'm sure you will too!"
– Sandra Montgomery, North London
"Thanks a lot for this GREAT class Fiona. I love the effects of your fertility yoga and meditation combination."
– Margaret Wilson, West London
"Fiona, it was a great session, I slept so well for the first time in ages, thank you!"
– Amanda Scharpe, North London
Get the Box Set Collection of Meditations for Stress Management and Fertility
5 CD collection set on MP3:
Meditations for Morning (5 meditations)
Meditations for Anytime (5 meditations)
Meditations for Evening (5 meditations)
Yoga Nidra 1 (powerful 20 minute meditation)
Fertility Meditations Vol 1 (5 meditations)
How to Meditate For Fertility
There are many ways we can meditate but remember meditation is one-pointed focus (not relaxation).  Relaxation allows the body to rest, meditation activates the body to heal and restore fertility.
Enjoy these free meditation (and manifestation) strategies via the below videos:
How to Meditate and Deepen Your Experience

When you control your mind you control your body.
Want to detox your thoughts and change your physiology to boost fertility? Contact us
Ready to improve your chances of fertility success and enjoy each step of your fertility journey?
Then you are ready to join us for our group sessions in clinic or online so Contact us now to feel back in control of your life and happiness.