The Best Fertility Retreats in the UK
Fertility Healing & Detox Retreat for Women & Couples
Created just for you because your fertility journey is as personal as you are.

Deluxe Private Couple's Fertility Retreats
West Dean, Chichester, West Sussex, United Kingdom. Read more about these retreat here…

The Easter 

Home

 Detox Retreat Is For You If:
You are ready to release physical, mental and emotional blockages
You are wanting to stop repeating old patterns of failure
You are wanting to enjoy your life NOW
You are wanting detox recipes (juice cleanses)
You are wanting to give your home a detox with natural (edible) cleaning products safe for when baby comes
Remember Easter is the most fertile time on the planet so it is the perfect time to detox the old to make way for the new
What Makes Awakening Fertility Retreats the Best Fertility Retreats?
The results.

The fun, uplifting experience.

The physical, mental and emotional transformation.

The inspiration and motivation.

The nurturing.

The restoring of health and wellbeing.

The new knowledge that is easily applied to your life to help you live a fertile lifestyle.

Each person is assessed prior to the retreat to ensure that the retreat is catered specifically to your needs and requirements.
This is what guarantees better results than other retreats.
Easter Detox Fertility Retreat Hosted by Fiona Boulton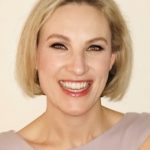 Fiona is UK's most successful natural fertility expert who helps 80% of all her clients give birth to happy, healthy babies.
Enjoy deep transformational healing with Fiona's unique skills and talents.
This year's home detox retreat will be filmed in the fertile English Countryside in Chichester, West Sussex

This Detox retreat will focus on clearing heavy metals, inflammation, toxins and pain from your body so you feel clearer, brighter, happier and more fertile.
Your Home Easter Detox Includes
Detox Juices (taking away all the confusion around safe detox juices when trying to conceive)
Detox Yoga
Detox Meditations
Emotional Release Ceremony (to help 'let go' of past failures and 'enjoying life to the fullest')
How to make your own home cleaning products with essential oils
How to enjoy a DIY abdominal massage and more!

All this is COMPLETELY NEW MATERIAL
>>> Only £127 | AUD$235 <<<

Recorded during the powerful energies of Easter and emailed directly to you in the form of videos, ebook and downloadable pdf's by 25th April for you to enjoy whenever you like
Testimonials From Fertility Yoga, Healing & Detox Retreats
 "We went to Fiona's retreat feeling exhausted, disheartened and worn out. We wanted our spark back between us and in our lives… And we got it!
Thank you, thank you, thank you!"

– Ruby M and husband, Private Couples Fertility Retreat, West Sussex UK

"Wow, I feel amazing. I feel happier than I have in a long time… A genuine, depth of happiness which says a lot because I have actually been feeling really deflated and down while trying to conceive. I am so glad I came. Thank you Fiona for all the positivity and inspiration. I feel genuinely uplifted!"

– Nicole Mathers, Group Fertility Retreat, Perth Australia

"I can now see the brighter side of my fertility journey. What a wonderful experience. I loved the QiYoga, it was so deep, so healing and I felt the benefits on my mood instantly."

– Judy Simons, Group Fertility Retreat, London, UK

"Loved every millisecond! Loved the venue, the food, the moves, the talks, the healings. Thank you for the love Fiona and everyone that made it so brilliant."

– Katie Smallman, Private Couples Fertility Retreat, West Sussex, UK

"The facials were fabulous, the yoga felt fabulous, the food was fabulous, the indoor and outdoor meditations were fabulous and most of all the company and laughs we shared were fabulous. Just fabulous!"

– Ellen Harvey, Private Group Fertility Retreat, West Sussex, UK

"Such a life-changing experience I had and I shared with others on the same journey. Thanks Fiona!"

– Rosemary McGreggor, Group Fertility Retreat, Perth Australia