If you wanna catch that fish – make your own luck – get your confidence back and you'll achieve it all!
Easier said than done, right?
Confidence is key to going out there and successfully getting what you want out of life. The same applies to sub-fertility and unexplained infertility. However, the road to pregnancy and parenting success can be a brutal one. It can be a confusing journey – due to the endless options and decisions you are required to make but don't know if you are making the right decision.
Your fertility journey does not have to be this hard, nor does it have to be this disempowering. When you have the structure and guidelines in place that help you listen to your intuitive abilities your will feel re-empowered and able to make better decisions.
Your body knows best
How to re-ignite intuition and kick start confidence?
There are many levels you can work on:
Physical and non-physical
Via the sub-conscious mind and conscious mind
Below are a few points that are more thoroughly addressed in our products and services:
Physical strategies to boost confidence
Start a new morning ritual that sets your day off right!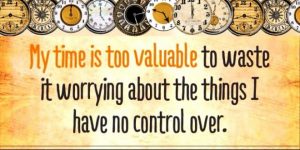 Control your thoughts so you stop feeling drained and like a victim.
Meditation – will shape your mood to be more positive, will boost your energy, will set a calm and empowered intention and focus for your day.   (Read more)
Fertility Cleanse and Maintenance Regime – see these videos below:
Non-physical strategies to boost confidence
Subconscious mind-set
This requires bespoke techniques you can use to clear blockages.
Solution 1 – Book your 30 minute consultation to find out how, here
Solution 2 – Yoga Nidra – This meditation helps to positively re-shape your mind-set (get the box set here)
Conscious mind-set
Affirmations only work on the conscious level which is not as powerful as working on the sub-conscious but if can definitely help.
Solution 1 – Here is a recommended affirmation to bring back your confidence to repeat often throughout the day
Solution 2 – QiYoga for Fertility 
QiYoga is the best style of yoga to heal and restore balance on all levels.
QiYoga for Fertility is more than yoga – it keeps your mind focused on mindful, gentle
breathing and movements that keeps your mind still and rejuvenates all the systems of your body such as:
Your reproductive system (for fertility)
Central nervous system (for managing stress)
Endocrine system (for healthy hormone production)
Digestive system (for nutrient absorption and energy)
What's the catch? You need to get motivated to do it!
If you can do yoga at home then get our DVD – it comes with a complimentary 60 minute fertility coaching session via Skype/telephone
If you can't get motivated, join semi-private group sessions or book 1-to-1 private sessions. (Read more)
Need more help?
Confidence building yoga postures, see here
Confidence building yoga routines, subscribe to our YouTube Chanel for lots of free videos
Fertility coaching – it instills lots of confidence, read more about it here
You can do it! Believe in yourself
Start tomorrow morning with a new mindset and use the tools and techniques in this article to help support you.
So, be brave and take the leap – you have so much to gain!
We see examples of this in nature all the time, see for yourself below:
Other Topics Worth Reading:
Think Yourself Fertile –Powerful Ways That Actually Work – Read here
Keeping on the Positive Path – Keeping The Belief You Will Fall Pregnant Despite Setbacks – Read here

About the author:
Fiona Boulton is a Fertility Specialist
(An expert in her field since 2007) and leader in Fertility Mind Mastery, Fertility Meditation, Fertility Yoga and Fertility Coaching –
helping people take back control of their fertility, faster.
Fiona is the founder of Awakening Fertility – Harley Street (Harley Street Fertility Clinic), London; Concept Fertility Putney; Chichester, West Sussex and Perth, Australia
Huffington Post Fertility Writer
Fertility Coach
Fertility Support Group Co-ordinator for Harley Street Fertility Clinic and Infertility Network UK
Nutrition Counsellor
Public Speaker
Author
Blogger
QiYoga® Founder
Fertility Yoga Teacher Trainer (RYS 200)
Fertile Lifestyle Motivator
Fertility Support Group Facilitator
Fertility Practitioner Training Co-ordinator
Through Fiona's "transformation guaranteed" Fertile Lifestyle courses, Fiona helps navigate major transitions to detox your mind and body to help you effectively 'think yourself fertile'; to change the map your mind has of your body and therefore change your physiology by clearing mental and emotional blockages to having your baby. Fiona's work focuses on you taking back control by changing the internal and external environment of your cells so you can improve chances of fertility success.

Book your fertility consultation from the comfort of your home or come to the Harley Street Fertility Clinic for a transformative session with Awakening Fertility founder Fiona Boulton, here.
Leave your questions and comments in the box below!