Fertility Specialists Change Lives
Help dreams come true and make a real positive difference on this planet
We offer the training programme to suit you
You may even be a walking-talking success story from Fiona's course
It does not matter what your skills are as long as you have a calling to serve others
      
Fertility Expert Specialist Learning Streams
Our comprehensive certified 

fertility

 

course

 is divided into two streams
Stream 1: Fertility Yoga Teacher Training Course 

 
For existing yoga teachers – Read more here 
Stream 2: Fertility Specialist Coaching Course 

 
For therapists with a base skill that can be used to facilitate a 
fertility

 business

Acquire a new understanding of:
How the mind works: identifying and clearing beliefs and blockages preventing clients from 

fertility

 success
Meditations: their role and importance
Energy Field: subtle bodies, dimensions, chakras

Fertility

 Coaching: styles and strategies
Balancing Emotions: namely through elements and corresponding chakras

Fertility

 Fit: QiYoga techniques (you learn some 

fertility

 yoga postures to teach your clients but you could never run a 

fertility

 yoga class as you would not be qualified to do so at this level).

Fertility Foods & Drinks:

 what helps and what hinders

Fertility

 massage: teach self-massage techniques including and understanding how to stimulate 

fertility

 acupressure points
Living a 

Fertile

 Lifestyle
Role of the Child
Role of Conscious Parent(ing)
Client Relationship Building
Code of Ethics
Running 

Fertility

 Workshops
Business Skills: 

Documenting client notes

/strategies used/results/Using CMS: Client Management System

Formulating your unique methodology

(incorporating your skill set with newfound 

fertility

 facilitation skills)

Defining your product

and what you offer

Discovering your avatar

for marketing and sales
Fertility Coaching Course Curriculum
Level 1 – Theoretical Training
Lesson 1

Issues for people trying to conceive in the 21st century
Anatomy and Physiology

The Human Energy Field

Subtle bodies
Dimensions
Chakras
Meridians

The Female Reproductive System

Healthy menstrual cycle
Ovulation
AMH
FSH
Function of the womb
Effects of synthetic hormones (including the pill)

The Male Reproductive System

Sperm count
Sperm motility
Sperm morphology
Understanding a semen analysis
WHO standards and statistics

Lesson 2

5 Keys to Fertility Success

Living a Fertility Lifestyle

Stress management strategies

Meditation
Alternative Therapies

Food and Drink – what helps and what hinders fertility
Sleep
Exercises to become fertility fit (eg QiYoga: yoga and qi gong, etc.) and manage weight
Effects of toxic exposure

Smoking
Alcohol
Drugs and medications
Relationships
Non-organic food

Self-Help Measures

Basal Body Temperature (BBT)
Better communication

How to be seen and heard with your partner to feel supported
How to understand the messages your body is telling you

Lesson 3

Nutrition

Nutritional requirements for Healthy eggs and sperm
Role of epigenetics
Hormone-balancing diet and cleanses
Bio-available supplements
Level 2 – Theoretical and Practical Training
Lesson 4

How the Mind Works

Identifying and clearing beliefs and blockages preventing clients from 

fertility

 success

Conscious Parenting

Fertility

 Massage

Teach self-massage techniques including and understanding of how to stimulate 

fertility

 acupressure points
Lesson 5

Code of Ethics
Client Relationship Building
Lesson 6

Fertility

 Coaching

Strategies and styles – fine tuning your approach

Running 

Fertility

 Workshops
Lesson 7

Business Skills

Documenting client notes/strategies used/results/Using CMS: Client Management System
Formulating your unique methodology (incorporating your skill set with newfound 

fertility

 facilitation skills)
Defining your product and what you offer
Discovering your avatar for marketing and sales
Career Boosting Benefits
Support – Sell – Connect
Support 
Get tools that sharpen your skills – keeping your tools in your tool box relevant and up-to-date with client trends and requirements
Sell
Income streams – you will make money from all Awakening 

Fertility

 Merchandise sold directly from you (and online via a code that will mean
each sale generates revenue to you – calculated and paid to you monthly) including:

Online 

Fertility

 Lifestyle 

Course

Fertile

 Lifestyle DVD

Fertility

 Yoga DVD's

Fertile

 Lifestyle book
Workbooks
Recipe books
MP3 Meditation Packages
Powerfully Pure Products (body care, superfoods and supplements)
Connect
Connect to the worldwide community wanting to meet with you and support you on your compassionate crusade.
We have our Closed FaceBook Community, Infertility Support Groups, fun global events such as talks, retreats, workshops and more!
Balance = harmony. In harmony you create 

fertility
10 Reasons to Become a Fertility Coach with Awakening Fertility
If you feel strongly about any one of these eight reasons then becoming a fertility coach could be the answer to your calling
If you want to do something meaningful with your life
If you want to help make a difference in this world by bringing joy to others
If you want to live an optimal wellbeing lifestyle and help people do the same
If you want to share a sympathetic and empathetic ear for people struggling to conceive
If you are looking for a new career path or a supplementary income
If you want to work hours that suit you
If you want to do something you love – like helping others have a complete family – and feel good knowing you help make a positive difference on this planet
You may not have conceived yet but want to learn how you can optimally help others and in doing so help yourself
If you want to train with the best fertility coaching course that works with you on a 1-to-1 level, helping you make money doing what you love and combining it with fertility coaching skills
If you want to be guaranteed to graduate with confidence and have a blue-print for a business you can run your way as a competent fertility coach

What Makes An Awakening Fertility Coach The Best Choice?
Awakening Fertility's coaching program is the only one that offers a comprehensive holistic training module based on an 80% success rate and ensures you (the coach) graduates with confidence and competence.
You will be equipped with an online portal that helps you to guide your clients down the path they need. (This takes away any guess-work and gives you peace of mind knowing your clients are getting the best strategies for them).

Fiona Boulton will proficiently train you so you feel confident and competent at the successful completion of your course.
Fiona has been doing fertility and training courses full time since 2007.
Fiona has extensive skills, experience and wisdom to share with you to help you love your new successful career path.
Train to be a World-Renowned Fertility Coach that Gets Results!
Share your knowledge and feel empowered as you make a positive change for people
The fact that you are interested in starting a Natural Fertility Clinic (or being part of our online clinic) is just what the world needs
Natural fertility is a wonderful way you can help facilitate the empowerment of women and couples on their journey to conscious parenthood.
You can work from home or set up professional office space – the choice is yours.
You'll receive personalised business coaching to help shape your fertility coaching qualifications into a lucrative and rewarding business so you can stand out with your coaching qualifications. All training is accessible online with live 1-to-1 support and online resource material.
What's involved to become a Fertility Coach (or Fertility Specialist) with Awakening Fertility?
Step 1:
Pre-requisite training
You must register at least 2 months prior to the course start date to give you enough time to familiarise yourself with the 90 day program.
This means:
For April Course starting Tuesday 3rd April 2018 – Register by 31st January
For September Course starting week commencing 3rd September 2018 – Register by 31st July
Step 2:
For April 2018 Start
5x 2 hour live online sessions on Tuesdays (Lessons 1 – 6) 
3rd April, 10th April, 17th April, 24th April, 1st May – with Fiona Boulton

* 2 weeks prior to the lesson you will receive a pre-recorded online seminar with Powerpoint slides and notes teaching you the lesson topic. This will guide you through your workbook before the live training.

* During the online session you can ask questions to get a thorough understanding of the content covered in the lesson and to practice implementing the new strategies.

This means 20th March you will receive your first online seminar to prepare you for  3rd April live online lesson
7:00am – 9:00am GMT (UK time)
8:00am – 10:00am (EU)
2:00pm – 4:00pm (Hong Kong)
3:00pm – 5:00pm (Western Australia)
Online Training Schedule
7:00am – 7:40am 
[10 minute break to check notes, have a drink, use bathroom etc.]
7:50am – 8:30am
[10 minute break]
8:40am – 9:00am
Business training skills with Business and Life Coach Renee Kacz
8th May group business training seminar (2 hours)
15th – 22nd May book your private personalised 2 hour business skills training to shape the direction of your coaching business
Renee Kacz has a huge following due to her business acumen and public speaking skills – she prides herself in helping people live the life they love.
Step 4:
Book your 2 hour exam and be available to role-play for 2 hours (being a client for a fellow student)
Exam dates:
29th – 31st May 2018
90 minute exam with a 10 minute break + 20 minutes feedback
First re-sit = £137.00
Second re-sit = £274.00 each
You can keep re-sitting the exam until you pass with 100% confidence and competence. Therefore, the moment you graduate you can hit the ground running!
Numbers are kept small to guarantee that EVERYONE graduates a confident and competent Fertility Coach.
Frequently Asked Fertility Coaching Questions – FAQ's
1. What is the duration of the course?
Actual Course Training Dates for April Start Course: 3rd April – 31st May 2018
Pre-requisite training can start anytime 3 – 4 months prior to April 2018 or September 2018
You will receive your qualification 1st June 2018
2. Would the study materials be sent to me via mail, or online?
It will be all online:
Online seminars which you will have access to 2 weeks before the online lesson
Theory test will be online
Workbook notes will be online
You will be given access to an online portal that you will use to guide you as a fertility coach. This is a huge support because it will guide you step-by-step with the relevant treatment programs for your clients
3. What are the steps required for me to graduate?
The 

course

 is 16 hour intensive contact hour course + home study (totalling 120 hours) including the pre-requisite familiarisation of the online Fertile Lifestyle 90 Day Transformation Course
Step 1 – Purchase the Fertile Lifestyle 90 Day Transformation Course and register your place for 2018 training
Step 2 – Intensive 5x 2 hour online training sessions (For correspondence students or if you can't make the live online training you can watch the recording)
Step 3 – Spend 1 month putting into practice what you have learnt, studying content and completing your dissertation
Step 4 – Attend your group business training skills session
Step 5 – Attend your personal 1-to-1 business skills session to shape and create your profitable business
Step 6 – Group online meeting where each student will undergo a role-playing exam, (you can use/refer to your notes and the online portal as long as you handle 'note reading' professionally – which you will learn to do on the 

course 

Step 7 – Graduate with confidence
Total Fertility Coaching Course Investment
Payment due dates:
Before 31st January 2018 (for April Course 2018 ) or before 31st July 2018 (for September Course 2018)
You can pay in 3 stages if you prefer a part-payment plan
(This 3-part payment incurs an additional 10% admin fee)
1st Part-Payment due before 31st January 2018 = £997.00 (Click here to pay and get immediate course access)
2nd Part-Payment due before 15th March 2018 = £2,200.00 (pay in box above or via bank transfer)
3rd Part-Payment due before 30th April 2018 = £550.00 (pay in box above or via bank transfer)
You can pay via Stripe (secure online payment) or PayPal or Bank Transfer.
Remember


Fiona personally guarantees
You will graduate with competence and confidence as a fertility coach (supporting the needs of natural fertility and assisted fertility support).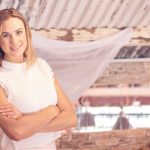 The bonus business skills section will be a two-part online training. The first part will be a group session, the second part will be a private 1-to-1 session with business and marketing strategist Renee Kacz to help you make money doing what you love.
 Final Note Re: Training to be a Fertility Coach
You want ALL your clients to be a success story. For this reason, the more tools in your toolbox and the more fertility connections you have, the easier it is to help each of your clients achieve faster fertility success.
To keep adding strings to your bow there are supplementary courses you can do – essential for Continual Professional Training (CPD) to keep your skills up to date including and not limited to:
How to Teach Meditation

 – Moving meditation, still meditation, Qi gong, guided, mantra, trataka, and more. (Only open to people with an established daily meditation practice)
How to Teach 

Fertility

 Yoga (Level 1 – click here for details)

Nutritional Counselling

 – Understanding cleanses, detoxes, SuperFoods, The Yin Yang phenomenon, Ayurvedic principles, organic food, bio-dynamic food and wild food, teas for 

fertility

 and pregnancy
Working with Crystals – the healing properties of crystals, how to cleanse, how to programme and how to boost your clients healing and wellbeing potential
Secure your place – your investment in your future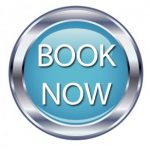 Spaces are limited
 so that we can offer attention to detail with our training and allow each student to grow in their own time (instead of being pushed along with a herd of people).
So, secure your place now with a non-refundable deposit of £170.00 via our payment page, 
here
Still have questions you want answered?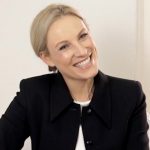 If you have anymore questions, please get in touch with Fiona directly.

Before you sign up, have a chat on Skype/FaceTime to make sure this is definitely the course for you.

About the author:
Fiona Boulton is a Fertility Specialist
(An expert in her field since 2007) and leader in Fertility Mind Mastery, Fertility Meditation, Fertility Yoga and Fertility Coaching –
helping people take back control of their fertility, faster.
Fiona is the founder of Awakening Fertility – Harley Street (Harley Street Fertility Clinic), London; Concept Fertility Putney; Chichester, West Sussex and Perth, Australia
Huffington Post Fertility Writer
Fertility Coach
Fertility Support Group Co-ordinator for Harley Street Fertility Clinic and Infertility Network UK
Nutrition Counsellor
Public Speaker
Author
Blogger
QiYoga® Founder
Fertility Yoga Teacher Trainer (RYS 200)
Fertile Lifestyle Motivator
Fertility Support Group Facilitator
Fertility Practitioner Training Co-ordinator
Through Fiona's "transformation guaranteed" Fertile Lifestyle courses, Fiona helps navigate major transitions to detox your mind and body to help you effectively 'think yourself fertile'; to change the map your mind has of your body and therefore change your physiology by clearing mental and emotional blockages to having your baby. Fiona's work focuses on you taking back control by changing the internal and external environment of your cells so you can improve chances of fertility success.
Leave your questions and comments in the box below!