Know What to do When Detoxing for Fertility

In this article we will cover what to do and what to be careful not to do when detoxing your body for fertility.
We will also mention why Cleansing (Juicing) for fertility works too.
We live in a fast-paced, stress-filled, modern society and are continually exposed to harmful chemicals, pesticides, heavy metals and manufactured hormones which are added to the food chain and our water supply.
Many of us also lead (or have led) a less than healthy lifestyle, with a lack of exercise, and/or smoking, drinking alcohol and low quality dietary habits. A combination of one or more of these factors lead to our bodies having to cope with an overload of toxins and waste material.
Toxins unbalance hormones – negatively impacting fertility
One of the many physiological effects of high levels of toxins in the body, is an imbalance in the hormones, a negative impact on the reproductive system and a reduction in natural fertility.
With the support of a natural fertility practitioner, a programme of fertility cleansing is the first step towards eliminating harmful toxins that we have accumulated in our body over the years and that are affecting the functioning of our reproductive system.
There are many great general cleanses out there, but focusing on doing a cleanse specific for fertility is going to be the safest, most gentle and supportive one while you are preparing for pregnancy.
The main benefits associated with cleansing for improved natural fertility include:
1. Support the detoxification process of the liver.
2. Eliminate effectively excess hormones causing infertility.
3. Promote uterine health by eliminating old blood, clots and debris.
4. Reduce inflammation of the reproductive organs caused by pelvic inflammation or endometriosis.
5. Increase circulation of fresh oxygenated blood to the reproductive area.
A natural fertility detox consists of juicing fruits and vegetables, herbal remedies and nutritional supplements.
The detox will cleanse the body of unwanted toxins and chemicals; helping to restore balance to the body by adopting lifestyle & nutritional changes.
Deep Cellular Cleanses for Mind and Body
At Awakening Fertility a holistic approach is taken and cleansing is for both the mind and the body.
The mind is refreshed and decluttered using:
Fertility cleansing for the body includes:
fertility yoga
fertility massage
specific cleanses
which can include:
– The liver flush cleanse
– The MSM cleanse
– The iodine cleanse
– The Estroblock cleanse
Note:
All these cleanses are detailed in our fertility recipe ebook (pictured right) for just £9.99. Order a copy now, it will help you with your cleanse and your maintenance programme)
Fertility Cleansing Do's and Dont's:
Do not take contraceptive medication whilst cleansing

Do not

undertake a fertility cleanse when pregnant or nursing a new baby, this is because the process of eliminating the toxins through the body's organs and the blood stream is harmful to unborn and young babies 

Do not

attempt to conceive during a period of fertility cleansing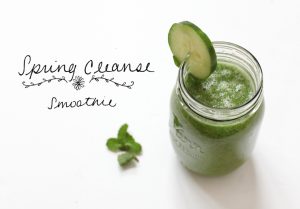 Do consult your GP before undertaking a programme of fertility detoxing/cleansing

Do your cleanse in Spring for optimal results (Summer and Autumn are okay too)
Daily Morning Fertility Cleanse Routine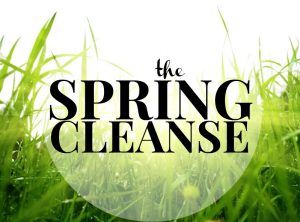 4 Steps to Cleanse and Maintain Optimal Conditions for Fertility
Wake
Meditate
Do you "Body Brushing"
Drink your lemon detox formula (watch video below)
If you want a free recipe for a recommended Spring Cleanse Smoothie – fill out the comment box below!
Sources
https://awakeningfertility.com/natural-fertility/mind-body-detox/
https://3c-lxa.mail.com/mail/client/dereferrer?redirectUrl=http%3A%2F%2Fnatural-fertility-info.com%2Fsupport-full-detoxification-during-the-fertility-cleanse.html
https://3c-lxa.mail.com/mail/client/dereferrer?redirectUrl=https%3A%2F%2Fexperiencelife.com%2Farticle%2Ffertility%2F
https://3c-lxa.mail.com/mail/client/dereferrer?redirectUrl=https%3A%2F%2Fwww.detox-international.com%2Ffertility-detox%2F
Other Topics Worth Reading:
About the author:
Fiona Boulton is a Fertility Specialist
(An expert in her field since 2007) and leader in Fertility Mind Mastery, Fertility Meditation, Fertility Yoga and Fertility Coaching –
helping people take back control of their fertility, faster.
Fiona is the founder of Awakening Fertility – Harley Street (Harley Street Fertility Clinic), London; Concept Fertility Putney; Chichester, West Sussex and Perth, Australia
Huffington Post Fertility Writer
Fertility Coach
Fertility Support Group Co-ordinator for Harley Street Fertility Clinic and Infertility Network UK
Nutrition Counsellor
Public Speaker
Author
Blogger
QiYoga® Founder
Fertility Yoga Teacher Trainer (RYS 200)
Fertile Lifestyle Motivator
Fertility Support Group Facilitator
Fertility Practitioner Training Co-ordinator
Through Fiona's "transformation guaranteed" Fertile Lifestyle courses, Fiona helps navigate major transitions to detox your mind and body to help you effectively 'think yourself fertile'; to change the map your mind has of your body and therefore change your physiology by clearing mental and emotional blockages to having your baby. Fiona's work focuses on you taking back control by changing the internal and external environment of your cells so you can improve chances of fertility success.

Book your fertility consultation from the comfort of your home or come to the Harley Street Fertility Clinic for a transformative session with Awakening Fertility founder Fiona Boulton, here.
Leave your questions and comments in the box below!