Optimise your fertility success to get pregnant faster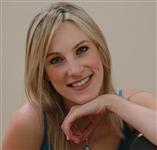 Awakening Fertility's founder, Fiona Boulton has been a fertility specialist since 2007.  During that time she has seen real life examples of what works the fastest for her clients.
See her findings below with these top 5 essentials for achieving faster fertility success –
The top 5 essentials to achieving faster fertility success:

1.  Starting with your complimentary consultation and working through identifying emotional blockages preventing you falling pregnant/maintaining your pregnancy
2.  Purchasing the Fertility Yoga DVD – even if you are new to yoga, you can easily follow along and balance your AMH, FSH, improve egg quality and quantity (if need be)
3.  Enjoying a Body Balancing Energy Field Healing including self fertility massage techniques to give your body a refreshing start on your journey to motherhood
4.  Signing up to a Fertile Lifestyle support programme which can deliver faster fertility success, usually within 2 – 3 months
5.  Attending a yoga/meditation course or a fertility retreat because the courses and retreat allow you to experience deeper aspects of your fertility journey
Now you know some of the best strategies to get pregnant
As you can see, there is no quick fix, it is a lifestyle – a fertile lifestyle – that gets the best results.
We understand that one size does not fit all
If you have tried to fall pregnant naturally and have tried a few of these strategies (but not all) and not got results then don't give up – getting it 100% right gets the right results.
Why being close doesn't hit the fertility success target
Here is a step by step video to help you hit your fertility success target.
Other Topics Worth Reading:
Think Yourself Fertile –Powerful Ways That Actually Work – Read here
Keeping on the Positive Path – Keeping The Belief You Will Fall Pregnant Despite Setbacks – Read here
  
About the author:
Fiona Boulton is a Fertility Specialist
(An expert in her field since 2007) and leader in Fertility Mind Mastery, Fertility Meditation, Fertility Yoga and Fertility Coaching –
helping people take back control of their fertility, faster.
Fiona is the founder of Awakening Fertility – Harley Street (Harley Street Fertility Clinic), London; Concept Fertility Putney; Chichester, West Sussex and Perth, Australia
Huffington Post Fertility Writer
Fertility Coach
Fertility Support Group Co-ordinator for Harley Street Fertility Clinic and Infertility Network UK
Nutrition Counsellor
Public Speaker
Author
Blogger
QiYoga® Founder
Fertility Yoga Teacher Trainer (RYS 200)
Fertile Lifestyle Motivator
Fertility Support Group Facilitator
Fertility Practitioner Training Co-ordinator
Through Fiona's "transformation guaranteed" Fertile Lifestyle courses, Fiona helps navigate major transitions to detox your mind and body to help you effectively 'think yourself fertile'; to change the map your mind has of your body and therefore change your physiology by clearing mental and emotional blockages to having your baby. Fiona's work focuses on you taking back control by changing the internal and external environment of your cells so you can improve chances of fertility success.

Book your fertility consultation from the comfort of your home or come to the Harley Street Fertility Clinic for a transformative session with Awakening Fertility founder Fiona Boulton, here.
Leave your questions and comments in the box below!