Is Your Sweet Tooth Sabotaging Your Fertility?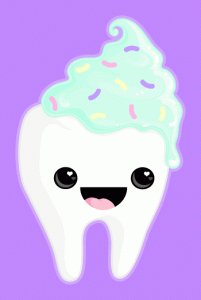 Even if you don't think you have a sweet tooth because you turn down desserts, chocolate brownies and sugar in your tea, you are still hard wired to like sugar nonetheless.
Why You're Hard Wired To Like Sugar
Sugar gives a rush of energy and pleasure to the brain, making things feel momentarily that 'everything is okay' – even when it isn't. That is why it is termed a 'pick me up.'
However too much consumption of sugary snacks has been linked to the over production of adrenaline.
Adrenaline is part of your body's defence mechanisms which kills off the female reproductive hormone progesterone and as a result, reduces chances of conception.
How To Detoxify From The Effects of Sugar
Step 1 – Take the mineral chromium after meals to curb sugar cravings
Step 2 – Revitalise the liver because sugar negatively impacts our largest detoxifying organ
How To Do A Liver Cleanse
See the fantastic wellbeing blog by RKLifeStyled on how and why to liver "flush", here
How Else To Daily Cleanse?
See more tips to cleanse and purify your liver, via our article: Detoxifying for Fertility, here
How To Keep Adrenaline at Bay
You can control the adrenaline by controlling your body's fight and flight response, or better known as "your stress response."
Ensure you know how to manage your stress in ways that work for you. This does not mean reading a book or watching TV. Managing stress means exercising, meditating or practising mindfulness.
More Helpful Tips
Browse our site for more helpful tips on these topics. Feel free to get anxiety and stress support at our fertility support group events, read more here – it's free too!
Other Topics Worth Reading:
Low Calorie Fertility Foods – And the real reason why we crave chocolate – Read here
Detoxifying for Fertility – Read here
SuperFoods for Super Fertility – Read more

About the author:
Fiona Boulton is a Fertility Specialist
(An expert in her field since 2007) and leader in Fertility Mind Mastery, Fertility Meditation, Fertility Yoga and Fertility Coaching –
helping people take back control of their fertility, faster.
Fiona is the founder of Awakening Fertility – Harley Street (Harley Street Fertility Clinic), London; Concept Fertility Putney; Chichester, West Sussex and Perth, Australia
Huffington Post Fertility Writer
Fertility Coach
Fertility Support Group Co-ordinator for Harley Street Fertility Clinic and Infertility Network UK
Nutrition Counsellor
Public Speaker
Author
Blogger
QiYoga® Founder
Fertility Yoga Teacher Trainer (RYS 200)
Fertile Lifestyle Motivator
Fertility Support Group Facilitator
Fertility Practitioner Training Co-ordinator
Through Fiona's "transformation guaranteed" Fertile Lifestyle courses, Fiona helps navigate major transitions to detox your mind and body to help you effectively 'think yourself fertile'; to change the map your mind has of your body and therefore change your physiology by clearing mental and emotional blockages to having your baby. Fiona's work focuses on you taking back control by changing the internal and external environment of your cells so you can improve chances of fertility success.

Book your fertility consultation from the comfort of your home or come to the Harley Street Fertility Clinic for a transformative session with Awakening Fertility founder Fiona Boulton, here.
Leave your questions and comments in the box below!