Tried IVF and failed?
It can be soul destroying getting one blow after another on your fertility journey. It seems so unfair to try naturally and after no success bite the bullet and undergo IVF only to fail that too.
Going into IVF you know the statistics, you know the odds are against you (25% – 33% success rates) so you may have opted to purchase a few rounds to increase your chances.
Whether you were in the financial position to pre-purchase multiple rounds or not you naturally live in hope that you are going to be successful. However, what do you do when it does not work?
What you can do when IVF fails
Founder of Awakening Fertility, Fiona Boulton has published an article in the Fertility Road Magazine on how you can cope with IVF failure and what to do next. Read it here
How do you pick up the pieces of your shattered self when IVF fails?
The article runs through different exercises (for mind and body) that can help you recover from the physical, mental and more than anything the emotional blow you have endured.
We have a specific post-IVF programme to help you recover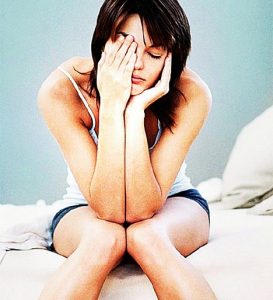 Life is not about "faking it until you're making it" – it is about consciously living your life to the full and despite adversity not forgetting who you are. Your fertility journey is not there to bring out the worst of times and the worst of you, it is to bring out the best. The more you can connect to your self-confidence, self-empowerment, inner strength and intuitive guidance system, the better skilled your future baby will be, for they will benefit from your attributes.
Our unique Fertile Lifestyle Programmes help you find yourself again and get you back on the road to success and in doing so, taking you out of victim mentality and into your innate power.
Our post-IVF programme has been designed to help you recover, regain perspective and strength and therefore improve your chances of IVF success next time around. We advise you take at least a month to cleanse physically and emotionally and help the body recover before embarking on any more IVF treatments to help optimise your chances next time around. We can support you step-by-step with this process. (Read more here)
Our pre-IVF programme can help improve chances of IVF success
For people wanting to optimise their chances of IVF success first time around, we have formulated our pre-IVF programme. (Read more here)
Other Topics Worth Reading:

About the author:
Fiona Boulton is a Fertility Specialist
(An expert in her field since 2007) and leader in Fertility Mind Mastery, Fertility Meditation, Fertility Yoga and Fertility Coaching –
helping people take back control of their fertility, faster.
Fiona is the founder of Awakening Fertility – Harley Street (Harley Street Fertility Clinic), London; Concept Fertility Putney; Chichester, West Sussex and Perth, Australia
Huffington Post Fertility Writer
Fertility Coach
Fertility Support Group Co-ordinator for Harley Street Fertility Clinic and Infertility Network UK
Nutrition Counsellor
Public Speaker
Author
Blogger
QiYoga® Founder
Fertility Yoga Teacher Trainer (RYS 200)
Fertile Lifestyle Motivator
Fertility Support Group Facilitator
Fertility Practitioner Training Co-ordinator
Through Fiona's "transformation guaranteed" Fertile Lifestyle courses, Fiona helps navigate major transitions to detox your mind and body to help you effectively 'think yourself fertile'; to change the map your mind has of your body and therefore change your physiology by clearing mental and emotional blockages to having your baby. Fiona's work focuses on you taking back control by changing the internal and external environment of your cells so you can improve chances of fertility success.

Book your fertility consultation from the comfort of your home or come to the Harley Street Fertility Clinic for a transformative session with Awakening Fertility founder Fiona Boulton, here.
Leave your questions and comments in the box below!