By utilising the powerful force of Mother Nature and the natural rhythms of the seasons (just as all other animals and plants living on Mother Earth do) you can optimise your chances of faster fertility success and have the happy, healthy baby you are yearning for.
When is the most fertile time of the year?
Spring time, Spring solstice (20th March) and Easter.
Spring is about new life, when your body and mind is ready to shed "unwantedness" be it physical, mental or emotional and make way for the new and by releasing the old.
Easter (Autumn in the Southern Hemisphere, Spring in the Northern Hemisphere) is also powerful, read more about this in my article
Are We More Fertile Over Easter?
3 steps to improve your fertility in spring
Step 1 – Improve Circulation
As you move out of the cold and into the sunshine of spring, it is a great time to focus on improving your circulation. Good circulation to your sacral area (your abdomen and lower back) is ESSENTIAL to help you get pregnant and stay pregnant.
This is especially true for you if you have you been told:
– You have a "a cold womb" or;
– You have "thin lining" or;
– You have "digestive issues"
You need warmth in your sacral area. The warmth means there is oxygenated blood flowing to your essential organs and systems required to get pregnant and stay pregnant.
How does the sacral area get cold?
For anyone who wants the benefits of acupuncture without the cost or the needles to help create more Qi (life force energy) and blood to your sacral band, then I recommend MERIDIAN BODY TAPPING, here is a video – 
Step 2 – Time for Detoxification
The natural way to detoxify is with the breath. Do you have fertility breath? You can learn how to breathe for fertility with the step-by-step guidance of my QiYoga for Fertility DVD, here.
Other ways to detoxify for fertility include:
Fertility cleanses (read the details here)
Reflexology (which I offer on my fertility yoga, meditation and healing retreats) and;
Enjoying the benefits of an Ionic Foot Spa.
How does an Ionic Foot Spa work?
By soaking your feet into salty negative ions (just like the ocean) it draws toxins out of your body and into the salty water in the most relaxing way. In doing so it restores health and vitality to your liver, kidneys and helps remove pain and inflammation from the body. It also helps improve your circulation, rids your body of parasites and speeds up cellular regeneration to help improve your chromosomal health.
You can enjoy Ionic Foot Spa treatments at Awakening Fertility Retreats.
Step 3 – Reflection & Connection
Taking the time to reflect, to go within, to assess what is not working for you in your life and having the ability/guidance/support to let it go is paramount for faster fertility success. Your goal is to be the best version of yourself so that your baby can be the best version of itself and if things are not feeling harmonious in your lift then become aware that these are the things that need transmuting.
Taking the time to connect to yourself, your heart, your partner, to nature will rapidly boost your fertility.
Fertility Retreats
Fertility Retreats are a great way to feel refreshed and renewed on your fertility journey. My Couples Fertility Retreat helps people to reflect, connect, improve communication with their partner, it includes detox strategies, letting go strategies, deep healing, fertility yoga, fertility qi gong and fertility meditations.
Click here for details about my upcoming fertility retreats.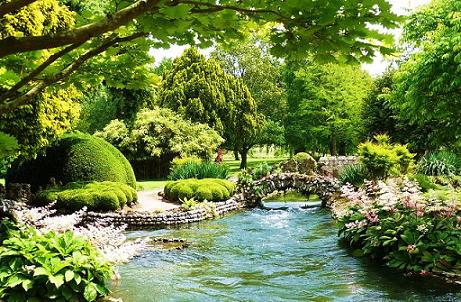 About the author:
 
Fiona Boulton is a Fertility Specialist
(An expert in her field since 2007) and leader in Fertility Mind Mastery, Fertility Meditation, Fertility Yoga and Fertility Coaching –
Fiona helps people take back control of their fertility, faster.
Fiona is the founder of Awakening Fertility – Harley Street (Harley Street Fertility Clinic), London; Concept Fertility Putney; Chichester, West Sussex and Perth, Australia
Huffington Post Fertility Writer
Fertility Coach
Fertility Support Group Co-ordinator for Harley Street Fertility Clinic and Infertility Network UK
Nutrition Counsellor
Public Speaker
Author
Blogger
QiYoga® Founder
Fertility Yoga Teacher Trainer (RYS 200)
Fertile Lifestyle Motivator
Fertility Support Group Facilitator
Fertility Practitioner Training Co-ordinator
Through Fiona's "transformation guaranteed" Fertile Lifestyle courses, Fiona helps navigate major transitions to detox your mind and body to help you effectively 'think yourself fertile'; to change the map your mind has of your body and therefore change your physiology by clearing mental and emotional blockages to having your baby. Fiona's work focuses on you taking back control by changing the internal and external environment of your cells so you can improve chances of fertility success.

Book your fertility consultation from the comfort of your home or come to the Harley Street Fertility Clinic for a transformative session with Awakening Fertility founder Fiona Boulton, here.
Leave your questions and comments in the box below!