When you fall pregnant there are many things you can do to optimise pregnancy success. This article is packed full of information to help you know what you can and cannot consume as well as what exercises are best to do and to avoid.
What is best to consume when pregnant?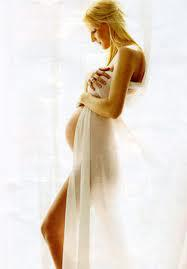 It is vital you consume nutrient dense foods to nourish your body.  Why?  Your baby will take what your baby needs and if your body does not have the sufficient nutritional levels then the baby will take from your bone marrow.
So, keep your calcium levels high with whole foods that contain calcium and magnesium (that helps your body absorb calcium) e.g. sesame seeds (best forms are organic tahini that you can use as a salad dressing) and green leafy vegetables. (Green leafy vegetables also contain folate which is essential to add to your pregnancy diet).
B12, electrolytes and essential trace minerals in the forms of Blue-Green Algae and Marine Phytoplankton
Superfoods to keep your energy levels and nutritional intake high. "Revive" is a superFood blends that are packed full of anti-oxidants to keep yourself and your baby in optimal health and vitality.
Vitamin C to keep colds and flu and bay – this is essential as your immune system is weaker when you are pregnant.  The important thing is to take bio-available vitamin C (meaning it can be absorbed by the body). The best form is from whole foods that are rich in Vitamin C such as Kakadu plum, Camu Camu berry, rose hips and lemons.  Wild food has four times more nutritional value and you can get these wildcrafted, organic ingredients in powder form via our product "Shine."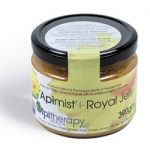 Coconut Oil – This is the best oil to use when cooking and can even be applied as a body moisturiser and lip balm.  The best ones are raw, organic and sold in glass jars.  We find the Viridian brand coconut oil to be the tastiest of the lot!
Apitherapy Fertility/Pregnancy Honey – The whole beehive which includes propolis, royal jelly, bee pollen and all the nutritional benefits that keep your immune system healthy.
Get it for just £23.00 including postage and packaging here
What exercises must I avoid?
Avoid high-intensity exercises, high impact exercises, abdominal crunches, backbends and exercises on your abdomen (prone position poses, etc), twists
What exercises can I do?
Below is a list of safe and enjoyable yoga exercises.  Hatha Yoga (QiYoga) are the only types of yoga safe to do in your pregnancy. Walking and swimming are highly beneficial too
Pregnancy Yoga Pose: Reverse Warrior
Pregnancy Yoga Pose: Rainbow Warrior
Recommended Reading for Pregnancy Support
"I'm pregnant – now what do I do!?"
Breathing and Stress Management
In your second trimester breathe out through your mouth – refer to my Pregnancy DVD kit.
DVD Kit: 
40 minute pregnancy DVD for all trimesters
eBook
short list of recipes: Simple Smoothies and Soups for Vitality
= Just £30.00 or £37.00 including pregnancy meditations on Mp3.

About the author:
Fiona Boulton is a Fertility Specialist
(An expert in her field since 2007) and leader in Fertility Mind Mastery, Fertility Meditation, Fertility Yoga and Fertility Coaching –
helping people take back control of their fertility, faster.
Fiona is the founder of Awakening Fertility – Harley Street (Harley Street Fertility Clinic), London; Concept Fertility Putney; Chichester, West Sussex and Perth, Australia
Huffington Post Fertility Writer
Fertility Coach
Fertility Support Group Co-ordinator for Harley Street Fertility Clinic and Infertility Network UK
Nutrition Counsellor
Public Speaker
Author
Blogger
QiYoga® Founder
Fertility Yoga Teacher Trainer (RYS 200)
Fertile Lifestyle Motivator
Fertility Support Group Facilitator
Fertility Practitioner Training Co-ordinator
Through Fiona's "transformation guaranteed" Fertile Lifestyle courses, Fiona helps navigate major transitions to detox your mind and body to help you effectively 'think yourself fertile'; to change the map your mind has of your body and therefore change your physiology by clearing mental and emotional blockages to having your baby. Fiona's work focuses on you taking back control by changing the internal and external environment of your cells so you can improve chances of fertility success.

Book your fertility consultation from the comfort of your home or come to the Harley Street Fertility Clinic for a transformative session with Awakening Fertility founder Fiona Boulton, here.
Leave your questions and comments in the box below!