How to stay empowered in 2016/17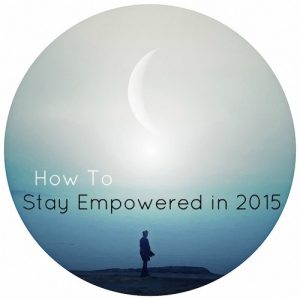 3 steps to stay empowered when trying to conceive
Step 1:
Re-awaken to the possibility that you can and will be a parent to a happy, healthy baby within 12 months
Make what "feels" impossible: POSSIBLE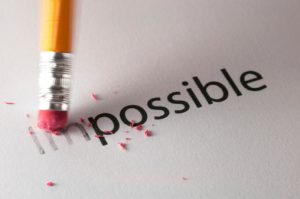 Sometimes what you perceive is not the case at all.
When you have experienced extreme heartache, loss and disappointment along your fertility journey it is naturally very hard to remain optimistic.
These negative emotions lead to filters being created in your mind. Filters are there to soften the blow but they also narrow your perspective and can lead to negative, limiting mind-sets.
When you feel you have dealt with one blow after another whilst trying to conceive and can't seem to take anymore "lows" it is natural that your mind tries to protect you.
Your mind does this through various ways, e.g.: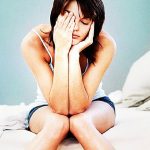 Preventing you from getting your hopes up
Reminding you of the painful outcome you keep experiencing every time you do try (be it from monthly disappointments that you are not pregnant, through to miscarrying or failing IVF)
Applying "avoidance" techniques, telling you that you should not focus on the baby or falling pregnant at all because you are only obsessing over it
How to turn this around to be hopeful and optimistic?
The good news is:
This does not have to be difficult or time consuming.  All you need to do is create new neural pathways – consciously.  NO HYPNOTHERAPY REQUIRED.
With Awakening Fertility's unique formula you can clear unwanted mind-sets in just one session. Two hours is all it takes to take back control of your thoughts and feelings.
The bad news is:
If you don't do something to clear this negative thought patterning, then it won't go.  When you feel like this, you are holding onto negative emotions which drain the body's energy and is keeping your fertility turned off as well as keeping your future baby's soul away. (Why would it want to reside in a sad, annoyed, negative environment?)
You and your baby need joy to thrive.  Simply book your single two hour session via the BOOK NOW button, here
Step 2:
Disconnect from the attachment that having this baby defines you
Once you disconnect from the perceived attachment that this baby will:
Make your life better
Make your family complete
Fulfill your role to your partner/spouse and or family
(Or define you as less of a person without it)
… You will be able to lay the foundation of a new and empowered version of you.
This type of thinking is very self-destructive. Once you re-empower yourself in the knowing that you can be a parent as soon as you re-connect to the deeper aspect of you, then all will fall into place.
At the end of the day you are more than your achievements
Step 3:
Re-connect to you, the version of you that you love and admire
How to reconnect to your intuition, your innate guidance system and to all aspects of yourself?
This is done via specific meditations
Specific meditation practices taught on our Awakening Fertility "Fertile Lifestyle" Programmes.
Basic versions can be accessed via our Fertility Meditation CD's Vol I and II and introduced in our Group Meditation Courses
This is done via specific fertility yoga movements
The specific QiYoga: for fertility movements are designed to strengthen intuition and have the confidence to follow through with the guidance:
Is fertility yoga going to get you fertility fit?

Fertility Yoga DVD package
Includes a complimentary 60 minute consultation to help you get empowered on your fertility journey in 2016/17
Buy your copy here now
Related Topics Worth Reading:
Keeping on the positive path and keeping the belief that you will fall pregnant and be a mum despite the setback – Read more
Think Yourself Fertile – Read more
Stop Overthinking Fertility – Stop Blocking Fertility – Read more
Living a Fertile Lifestyle – Read/watch more

About the author:
Fiona Boulton is a Fertility Specialist
(An expert in her field since 2007) and leader in Fertility Mind Mastery, Fertility Meditation, Fertility Yoga and Fertility Coaching –
helping people take back control of their fertility, faster.
Fiona is the founder of Awakening Fertility – Harley Street (Harley Street Fertility Clinic), London; Concept Fertility Putney; Chichester, West Sussex and Perth, Australia
Huffington Post Fertility Writer
Fertility Coach
Fertility Support Group Co-ordinator for Harley Street Fertility Clinic and Infertility Network UK
Nutrition Counsellor
Public Speaker
Author
Blogger
QiYoga® Founder
Fertility Yoga Teacher Trainer (RYS 200)
Fertile Lifestyle Motivator
Fertility Support Group Facilitator
Fertility Practitioner Training Co-ordinator
Through Fiona's "transformation guaranteed" Fertile Lifestyle courses, Fiona helps navigate major transitions to detox your mind and body to help you effectively 'think yourself fertile'; to change the map your mind has of your body and therefore change your physiology by clearing mental and emotional blockages to having your baby. Fiona's work focuses on you taking back control by changing the internal and external environment of your cells so you can improve chances of fertility success.

Book your fertility consultation from the comfort of your home or come to the Harley Street Fertility Clinic for a transformative session with Awakening Fertility founder Fiona Boulton, here.
Leave your questions and comments in the box below!