How The Solstice and Full Moon Can Awaken Your Fertility
21 December is the solstice, an energetically powerful time across the globe.
For the Northern Hemisphere it marks the Winter solstice (the shortest day of the year) and for the Southern Hemisphere it marks the Summer solstice (the longest day of the year).
Northern Hemisphere Winter Solstice 21 December
If you are in the Northern Hemisphere, today marks the end of darkness, and the end of a period of difficulty.  Furthermore, as it aligns with the zodiac it means from now until January it is the perfect time to not work and just relax.
Southern Hemisphere Summer Solstice 21 December
If you are in the Southern Hemisphere, today marks the celebration of the sun – to celebrate your light (your inner-fire of desire) and how you can be open to life's full potentials. Today marks the highest peak of energy for the year.

For Everyone On The Planet The Solstice + Full Moon Is A Gift Of Fertility
The solstice (whether you are in the northern or southern hemisphere) is a gift, a time to receive what your heart desires (and to manifest your baby into life here on earth). The full moon symbolises new beginnings; all you need to do is be open to receive it.
Between 21 December and 1 January INCREASE YOUR FERTILITY  by:
Taking time to reflect

Meditating

Communing with nature

Delving into your inner spiritual journey

Taking time to slow down, be patient

Being open to new beginnings, new hope
Take time to reflect
Now is the time to reflect upon your relationship with yourself. Do you feel you are happy on your fertility journey? If you are not, then you are not connected to your life's divine path.
Your emotions are your guidance system
If you are unable to feel happy, uplifted, excited and hopeful whilst trying to conceive then you would benefit from:
Fertility Mind Mastery (to shift the negative mind-chatter, which is an aspect of my Online Fertile Lifestyle Course and my Online "Awakening Fertility Seminar" to help you become baby ready now)

My Online Fertile Lifestyle Course (the strategies inject joy into your life)
My Online Awakening Fertility Seminar (helping you to become baby ready now and to have your happy, healthy baby in 2019 by 'clearing blockages' and 'allowing' baby to come)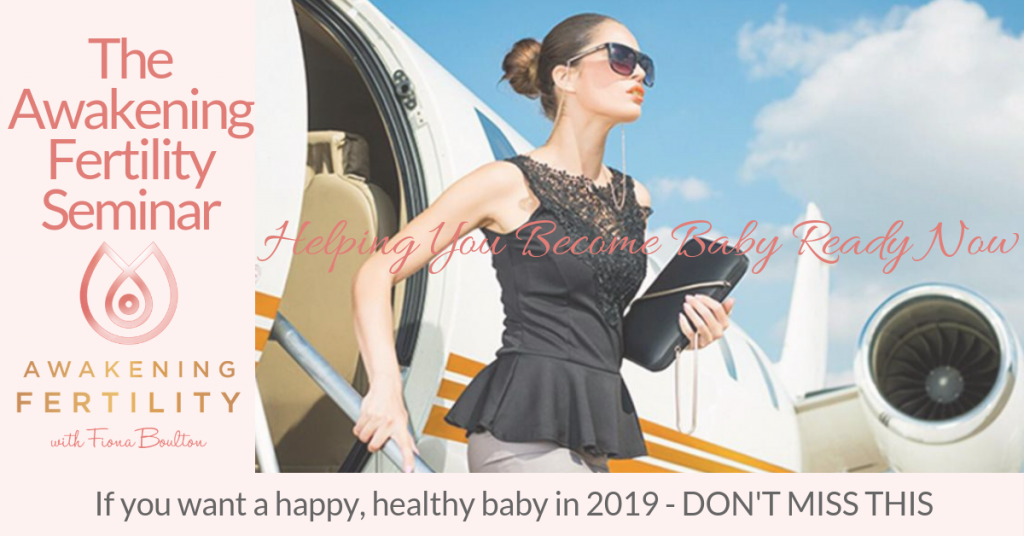 Meditate
Meditation is extremely powerful. It really is the best medication. When you clear your mind you open your energy field to receive health, harmony and abundance (all of which are the pre-cursors to fertility and pregnancy success).
In this day and age, if you are struggling to conceive and are drawn to my work (as a fertility healer and fertility activator) then chances are that you are having a Rainbow Warrior Baby. These are highly enlightened children who are coming through as leaders here on the planet; to raise the planet's vibration and make this a better place for all earthlings to enjoy life).
For you, this means you need to step up to become the best version of you and transmute your bloodline so your children are not 'held back' on their life's destiny path. I am here to help you become the best version of you and in doing so it will ensure your baby can come soon.  I have created some very powerful meditations to help activate fertility as part of my Online Fertile Lifestyle Program.
For now, here is a meditation to enjoy around the time of the solstice and full moon – FREE WOMB HEALING MEDITATION.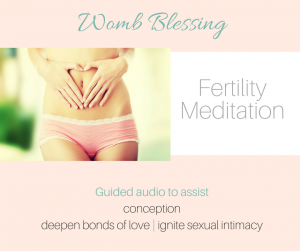 Commune with nature
This means taking time to connect with nature. When you walk in nature, be present. Make an effort to not be in your thoughts, but be present to the beauty around you. You may even want to acknowledge the plant kingdom, animal kingdom and mineral kingdom by saying hello and opening your heart amongst them.
Delve into your inner spiritual journey
Fertility is a spiritual journey… Many people forget this. If you have not watched it already, here is a link to my Sacred Fertility Formula to help you learn three sacred teachings that your doctor and clinic would not have taught you but will help you become baby ready. Click here to get it free…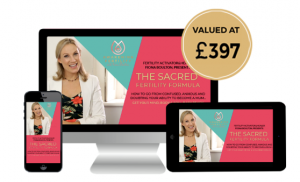 Take time to slow down, be patient
If there is one guaranteed virtue you have (or will have) mastered… It is patience. I know you don't want to be reminded of it; but please slow down, be kind to yourself, stop pushing and pushing… Start activating receiving mode.
Be open to new beginnings, new hope
You can only be open to new beginnings when you remove the thoughts that block new beginnings and new hopeful circumstances coming to fruition in your life.
Have the intention of being a rose; like a rose you are soft, open and vulnerable. The rose is an ancient symbol of fertility and of the heart. When your heart is truly open and soft you are coming from a space of:
unconditional love
unconditional compassion
unconditional forgiveness
(This applies to the way you are toward your self and all others)
Valuable Fertility Support
If you would like help to integrate these strategies and to stop sabotaging yourself when times get tough, then join me for my Awakening Fertility Seminar so you can enjoy your fertility journey and despite the odds against you, you can be on the road to having your happy, healthy baby sooner than you think. Click here…
Ready to Feel Happy Trying to Conceive?

Know You're on the Right Path to Fertility Success
If you want to begin to feel happy on your fertility journey whilst trying to conceive and if you want to know you are on the right path to have your baby then I can help. Book a private consultation with me today.

About the author:
Fiona Boulton is a world-renowned Fertility Activator and Fertility Healer. (A fertility expert since 2007) specialising in:
Fertility Mind Mastery, Fertility Meditation, Fertility Yoga, Fertility Qi Gong and Fertility Coaching –
helping you take back control of your fertility, faster.
Through Fiona's "transformation guaranteed" Fertile Lifestyle courses, Fiona helps navigate major transitions to detox your mind and body to help you effectively 'think yourself fertile'; to change the map your mind has of your body and therefore change your physiology by clearing mental and emotional blockages to having your baby. Fiona's work focuses on you taking back control by changing the internal and external environment of your cells so you can improve chances of fertility success.
Fiona, founder of Awakening Fertility is based:
WORLD-WIDE
Online and available to speak to you from anywhere in the world
LONDON FERTILITY CLINICS
Harley Street London, W1G (Harley Street Fertility Clinic)
Putney, London, SW18
Samsara Mind & Body, Wandsworth London, SW18
WEST SUSSEX FERTILITY CLINIC
United Kingdom, Chichester
AUSTRALIA FERTILITY CLINICS
Western Australia, Perth

Book your fertility consultation from the comfort of your home or experience face-to-face (in person) transformative session with Awakening Fertility founder Fiona Boulton, here.
Leave your questions and comments in the box below!