Awakening Fertility Seminar
Helping You Become Baby Ready NOW
>>>Watch the video replay NOW!!<<<
Watch your life transform in the next 30 days, guaranteed.
Available to watch throughout January 2019 only.
Phenomenal Feedback From The Seminar:
"I loved watching the replay! Such an uplifting seminar, incredibly informative. Loved every minute of it. THANK YOUUUUUU!!!" AK, Australia
"Thank you so much Fiona, that seminar made so much sense... I can now see where I was going wrong and now feel so positive about my fertility." SP, United Kingdom
"Thanks Fiona, I learnt so much. I now understand how to manifest my baby by working with my emotional guidance system." SG, United Kingdom
This seminar Can Help You Too
Are you tired of seeing everyone else around you have babies but your turn still has not come yet?
Are you wanting to enjoy your life? To stop putting it on hold and despite being busy still have the baby of your dreams?
Are you ready to clear the mental and emotional blockages that are preventing you from manifesting your baby into physical form here on planet earth?
Are you ready to learn how to stop the negative mind-chatter so you can be open to receive new possibilities, new potentials and the miracle of life?
Are you wanting to become baby ready now so you can have your happy, healthy baby in 2019? Then this seminar can help you.
Which Ticket Is Best For You? 
Both tier tickets give you access to watch the presentation and take notes about ways you can use your emotional guidance system to see if you are 'on track' with your fertility and your 'high vibrational state' that keeps you connected to source creator as well as your future baby. 
Learn how to mindfully manifest and read the signals that show if you are 'on track' with your fertility or have come 'off track'
Learn to read your emotional guidance system
Learn how to master your mind (your thoughts and your emotions)
Learn to stop over-thinking
Learn to stop over-worrying
Learn to stop fearing that your time to have your baby might not come
Learn how to stop letting past failures dictate your attitude about future attempts
Learn to dissolve all your blockages to getting pregnant and holding your pregnancy to full term
Learn how to 'allow' baby to come
VALUED AT £397.00
>>> Yours for only £27.00 <<<
Includes resource support material (worksheets) to ensure you capture the notes from the seminar
VIP BUNDLE VALUED AT £997.00
>>> Yours for only £197.00 <<<
Or join the seminar as a VIP member and receive a bundle of support:
A remote (over the phone/internet) consultation after the seminar to clarify you have understood all the concepts taught in 

the

 seminar

A Fertility Healing recorded for you to listen to afterwards. 

The healing will help you 'shift' and;

'Dissolve' any cordings and codings that are no longer serving your highest good as well as; 

'Transmute' your bloodline blockages (to help baby come faster). 

Will rebalance your energy field (your aura) and your chakras (energy centres that directly relate to your emotions and connected to the nerve ganglia in your physical body).

The Fertility Healing will penetrate all layers and aspects of you: physically, mentally and emotionally

1 month of private messenger support to help you create new positive habits and fully dissolve negative beliefs and/or trauma - because it is easy to 'come off track' and with the right support you will form a new habit to help you 'stay on track.'

It will include a downloadable ebook with all the concepts of the seminar clearly illustrated for you to implement what you learn, because - as you know - without action, nothing will change and these little lifestyle tweaks will help make the world of difference for you manifesting your baby in 2019.
FAQ's
How is this content different to your past seminars and ebooks?
Everything in this seminar is new material; all advanced teachings and the ebook is a newly written ebook with easy to 'understand and do' strategies never before seen.
How is it different to Mind Mastery?
Mind Mastery is the beginner level entry point set of techniques. This seminar is for women who want to keep positive despite setbacks.
The content is presented as a new set of revolutionary concepts that when implemented will help you master your mind, master your emotions and master your fertility.
You will also learn the art of receiving the abundance you want to be manifesting and put an end to manifesting "lack" or "your fears"
Be warned, the strategies are very powerful. I have been personally practicing them and am overjoyed by the results I have experienced and seen my clients experience too.

| | |
| --- | --- |
| Processing ... | Processing ... |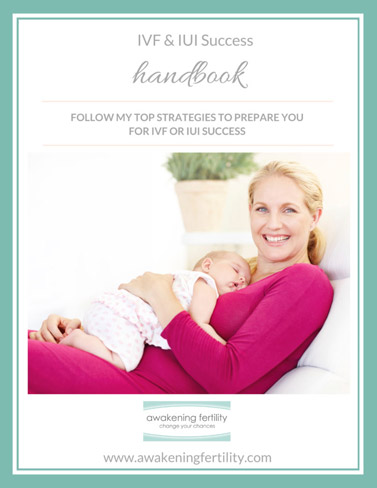 Assisted Fertility Support
Are you considering IVF or IUI? Want top strategies to improve your chances? I have created the 'must-have' handbook to help support and empower you through this process. Sign up to receive instant access: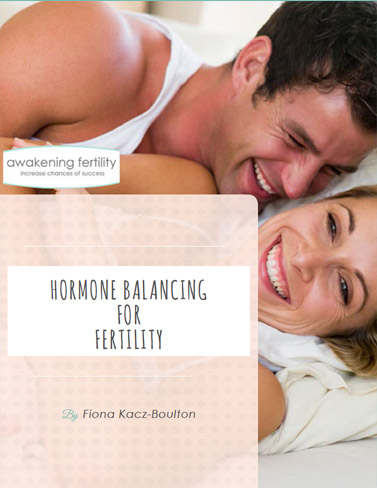 Hormone Balancing Support
A key challenge I see many of my clients struggle with is hormonal imbalance. In this ebook I provide some guidance on how to identify if your hormones might be out of balance, and some tips you can implement today to help rebalance your hormones. Sign up to receive instant access:
Fertility Support Resources