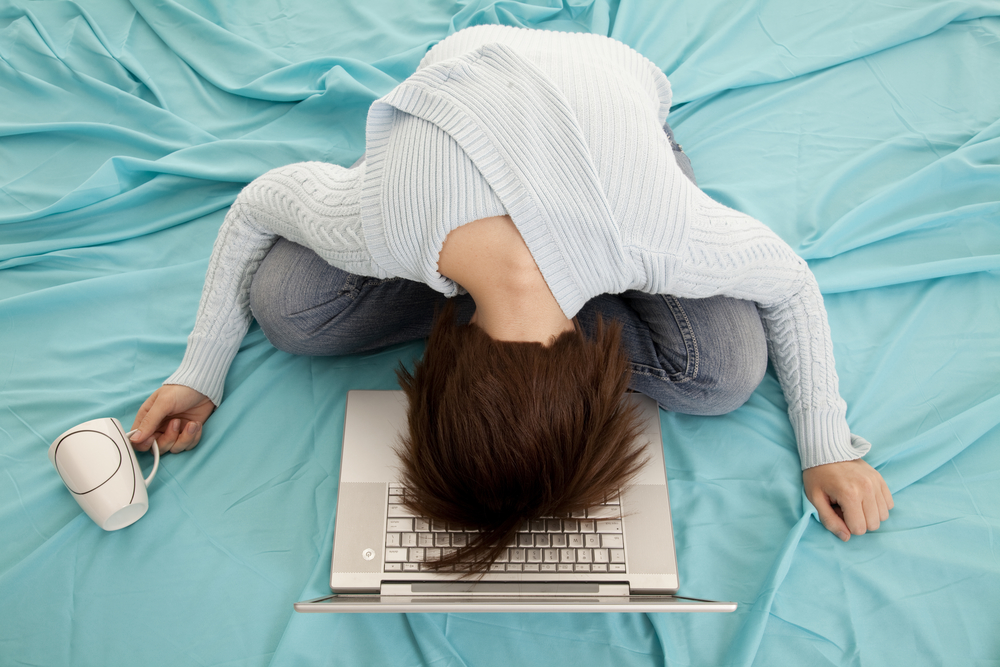 Need more energy to help you fall pregnant? 
Do you feel overwhelmed by your fertility journey? 

Do you feel you need more motivation?

Been told you have too much yin or not enough yang by your acupuncturist?

Been told you need to activate your solar plexus?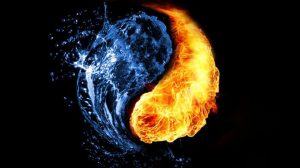 Life is about balance – which is essentially what the yin-yang symbol represents. This  article is about balancing the yin-yang polarities within us so you can live a more optimal, energised and balanced life.
When you are balanced, your mind and your body's systems work in harmony.
When in harmony it helps you to make better decisions and your fertility improves because you are creating a better environment for your egg and womb health to flourish.
How to balance yin / yang energy when trying to conceive (TTC)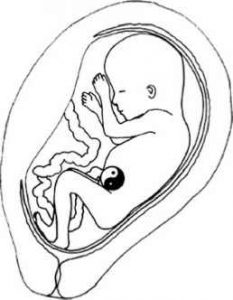 To fall pregnant we need to embrace as much yin energy as possible. Yin is the feminine energy, it is the energy of surrender, governed by the moon and the water element.  However, when we have too much yin in our body we feel very heavy, slow, even lethargic.
When the yin-yang polarities are balanced it will give you the motivation you need to get up every hour to get the blood moving through your body – which is essential when you are pregnant.
If you are finding it difficult to get off the sofa or to even drag yourself away from your desk every hour to walk and gently stretch then you need to add a bit more yang energy (fire energy) to give you the motivation and strength to do so.
Yang energy comes in short, sharp bursts, e.g. adrenaline rushes. During your pregnancy it is unsafe to be yang dominant but it can make pregnancy feel really tough if you are yin dominant.
What is the solution to balancing yin and yang energies?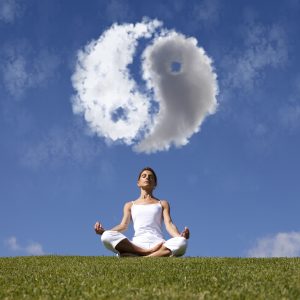 The solution lies in balancing your external environment with your internal and vice-verser.
You can do this through diet and through exercise.
So, if it is hot outside you want to cool down with cooling foods.
eg Yang external environment is balanced with a yin internal environment.
For a full list of yin and yang foods
But what if…?
What if you are feeling heavy, lethargic, been told you are yin dominant and/or your solar plexus need re-activating and it is a hot day? You surely don't want to consume more yin foods… Or do you?
You don't.
In addition to using food, to re-balance your qi (vital life force energy) we recommend the following exercise routines.
Exercises for increasing yang energy
Do these Sun Salutations (not if pregnant), click here
Watch this video of the 5 Tibetan Rites (not if pregnant)
Try these Warrior poses – which are safe during pregnancy and help re-activate solar plexus as well as yang energy:
For a balanced yin-yang routine for fertility 
– The highly recommended Fertility Yoga DVD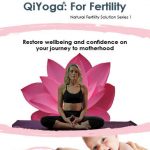 This Fertility Yoga DVD is safe for beginners.
No experience necessary.
Has a huge world-wide success rate for helping people conceive.
>>> Click here to purchase your copy <<<
Need more motivation?
Want to optimise your morning to get the best start to your day?
… Then this free motivational piece can help you, click here
 Other Topics Worth Reading:
SuperFoods for Fertility – Read here
Balancing Yin Yang Energies with a Whole Food Diet – Read here
Feel Happy Trying to Conceive

Know You're on the Right Path to Fertility Success
If you want to begin to feel happy on your fertility journey whilst trying to conceive and if you want to know you are on the right path to have your baby then I can help. Book a private consultation with me today.

About the author:
Fiona Boulton is a world-renowned Fertility Healer. (An expert in her field since 2007) specialising in:
Fertility Mind Mastery, Fertility Meditation, Fertility Yoga, Fertility Qi Gong and Fertility Coaching –
helping you take back control of your fertility, faster.
Through Fiona's "transformation guaranteed" Fertile Lifestyle courses, Fiona helps navigate major transitions to detox your mind and body to help you effectively 'think yourself fertile'; to change the map your mind has of your body and therefore change your physiology by clearing mental and emotional blockages to having your baby. Fiona's work focuses on you taking back control by changing the internal and external environment of your cells so you can improve chances of fertility success.
Fiona, founder of Awakening Fertility is based:
WORLD-WIDE
Online and available to speak to you from anywhere in the world
LONDON FERTILITY CLINICS
Harley Street (Harley Street Fertility Clinic)
Concept Fertility Clinic Putney
Samsara Mind & Body SW18
WEST SUSSEX FERTILITY CLINIC
United Kingdom, Chichester
AUSTRALIA FERTILITY CLINICS
Western Australia, Perth

Book your fertility consultation from the comfort of your home or experience face-to-face (in person) transformative session with Awakening Fertility founder Fiona Boulton, here.
Leave your questions and comments in the box below!