How to Meditate When Trying To Conceive To Manage Stress But Don't Have Time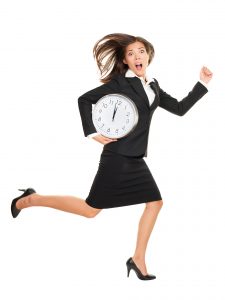 Trying to conceive is definitely one of the most stressful situations in today's modern 21st century world.
With time being of the essence and stress being the worst thing for destroying egg health, womb health and sperm health, finding stress management tools and techniques that work is paramount!
One of the best ways to combat stress is meditation
But what if you dont have time to meditate?
Sages say "if you dont have time to meditate then meditate for an hour!"
Honestly, meditation is that important that modern day experts say "if you have not got time to meditate, you do not have a life."
However, as a meditation teacher since 2003, I want to share some meditation wisdom with you.
There's a meditation called Candle Gazing you can do:
It's effective in only 5 minutes (longer if you can afford the time!)
It does not require audio guidance
It's easy, anyone can do it
It's powerfully healing
It helps to rid the mind and body of stress
Ready to learn how?
Watch this video below, enjoy!
I promise you, this is one of the easiest and most effective meditations that you can do when you "don't have time to meditate."
All you need is a candle!
However, don't buy a toxic candle, by a natural soy or beeswax candle. Toxins block fertility.
You can by fertility enhancing candles
You can buy British made, hand poured 100% organic luxury candles, just contact me directly: Fiona[at]awakeningfertility.com
If you want to listen to some powerful, enjoyable and transformational fertility meditations or stress management meditations (as pictured below) then book in a free consultation with me (here) to discuss your requirements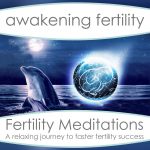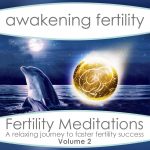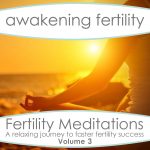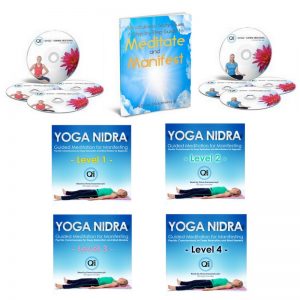 About the author:
Fiona Boulton is a world-renowned Fertility Activator and Healer. (An expert in her field since 2007) helping women like you to activate their fertility.
This revolutionary process is taking the fertility world by storm because it genuinely works. Fiona can help you to clear blockages (physical, mental or emotional) that are preventing you from getting pregnant and staying pregnant. Fiona uses the science of epigenetics to improve the environment of your cells to help you activate deep healing and rebalancing to re-awaken your fertility.
Fiona has created a clear, step-by-step "do it yourself" Fertile Lifestyle Course that you can do from the comfort of your home to help you enjoy your fertility journey and go onto having a happy, healthy baby much sooner than you think.
Fiona is passionate about helping you take back control of your fertility, fast.
Through Fiona's "transformation guaranteed" Fertile Lifestyle course, Fiona helps navigate major transitions to detox your mind and body to help you effectively 'think yourself fertile'; to change the map your mind has of your body and therefore change your physiology by clearing mental and emotional blockages to having your baby. Fiona's work is focused on you taking back control by changing the internal and external environment of your cells so you can improve follicle health, your womb health and creates an environment for your embryo to thrive. 

Book your fertility consultation from the comfort of your home or come to the Harley Street Fertility Clinic for a transformative session with Awakening Fertility founder Fiona Boulton, here.
Leave your questions and comments in the box below!