Epigenetics – Ever wondered what is it all about?
I have found three fantastic speakers to share some
fascinating information about epigenetics.
As mentioned in my Awakening Fertility newsletters (which you can subscribe to here) my epigenetics-based fertility protocol is helping so many women and couples from all over the globe to achieve their dream of parenthood because it helps you feel better mentally and emotionally as well as works on improving all aspects of your physiology.
Yes! It can improve chromosomal health, egg health, womb health, sperm health and is famous for improving AMH levels.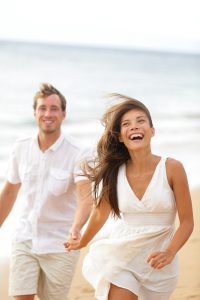 I'm really excited to be sharing the three videos below with you. At the bottom of the page I have included my video about applying tools and techniques that exemplify my epigenetics-based fertility protocol to help you:
Epigenetics TED Talk 1
Helping you understand how you can improve your fertility
Epigenetic transformation – you are what your grandparents ate
This is Ted Talk by Pamela Peeke.
Dr Peeke guides you through a new scientific transformation – she wants to educate you in such a way as to blow your mind as she informs you about nutrient dense foods (like kale) and how we really are what we eat.
Epigenetics TED Talk 2

Helping you understand how you can improve your fertility
Epigenetics and personal health: Can we control our own future?
A Ted Talk by Matt Riemann – a man who is proving we can!
Who determines our future? Us? God? The Universe? What determines our future? Genetics? Evolution? Our environment?
Epigenetics TED Talk 3

Helping you understand how you can improve your fertility
Epigenetics and the influence of our genes
The Ted Talk by Courtney Griffins:
How epigenetics influences fertility
Here is some information about the Awakening Fertility 90 Day Fast Track to Fertility Online Course I have created utilising the fun and exciting side of epigenetics:
How does the Fertility Course work?
Now what?
Get involved
Leave your questions or comments in the comment box below.
If you are really serious…
If you are really serious about creating your best baby then sign up to the online course today! It is "the missing link" you have been waiting for. This course gets phenomenal success world-wide so there is no reason why it can't help you too! Click here
About the author:
Fiona Boulton is a Fertility Specialist
(An expert in her field since 2007) and leader in Fertility Mind Mastery, Fertility Meditation, Fertility Yoga and Fertility Coaching –
helping people take back control of their fertility, faster.
Fiona is the founder of Awakening Fertility – Harley Street (Harley Street Fertility Clinic), London; Concept Fertility Putney; Chichester, West Sussex and Perth, Australia
Huffington Post Fertility Writer

Fertility Coach

Fertility Support Group Co-ordinator for Harley Street Fertility Clinic and Infertility Network UK

Nutrition Counsellor

Public Speaker

Author

Blogger

QiYoga® Founder

Fertility Yoga Teacher Trainer (RYS 200)

Fertile Lifestyle Motivator

Fertility Support Group Facilitator

Fertility Practitioner Training Co-ordinator
Through Fiona's "transformation guaranteed" Fertile Lifestyle courses, Fiona helps navigate major transitions to detox your mind and body to help you effectively 'think yourself fertile'; to change the map your mind has of your body and therefore change your physiology by clearing mental and emotional blockages to having your baby. Fiona's work focuses on you taking back control by changing the internal and external environment of your cells so you can improve chances of fertility success.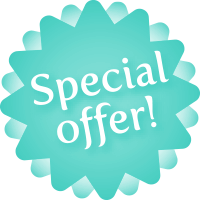 Apply for your complimentary consultation when you sign up to receive access to SACRED FERTILITY FORMULA (3 part video series worth $900) for lots of fertility tips and techniques as well as a link to book a private 60minute consultation with the worlds number one fertility expert and fertility healer, me. There's absolutely no charge. (Don't worry, it is not a sales call, it's genuine fertility help)
Feel free to leave your questions and comments in the box below!