The hardest thing when dealing with infertility is the pain from social isolation.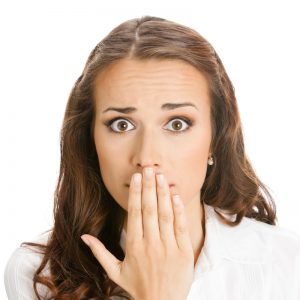 Women are hard-wired to talk about their problems in an attempt to overcome difficult situations but in the case of fertility problems it becomes a very private, lonely journey.
The Daily Mail's online newspaper "Mail Online" released an article in 2014 stating that one in six British couples will have problems conceiving.
This means, for most people struggling with fertility they stand on the periphery of their circle of friends, with their hearts breaking as they watch more and more of their friends have babies whilst they live in hope that one day their time will come too. However, as time goes by – sometimes years – they can begin to lose hope that their day will ever come.
They miss their friends whose lives have become consumed with raising young children. Moreover, they feel guilty over their resentment they feel toward their friends because their other friends have children and they don't.
This makes them feel worse about themselves, further deflating their energy and self- esteem.
It's an emotionally tough situation for the women trying to conceive
If you have a friend having difficulty conceiving, the best thing you can do is know what not to say.
The top three things to avoid saying to a girlfriend or female acquaintance with fertility problems:
1. Say Nothing
If you are fortunate to be told by them that they are struggling with fertility, best thing you can do is not say anything at all. Allow them the space to vent with encouraging words such as "yes," "oh no," "really?" Be a supportive companion.
2. Containing Your Excitement About What Worked For Others
Never assume that they have not tried something you had heard worked for one of your friends or family. Instead ask them what they have tried and then suggest it to them – otherwise you could be implying that they have not tried hard enough. Remember, these women are hypersensitive.
3. If you have a baby, do not complain about the lack of sleep, exhaustion, juggling the demands of your busy life
As much as you may want to vent or justify your tiredness, doing so would only hurt the person with infertility problems. The life you are living, no matter how stressful and exhausting is exactly what they are longing for – to love, care and nurture their own baby.
In a nutshell, put yourself in their shoes and in this instance, saying less is more. Be mindful and considerate.

About the author:
Fiona Boulton is a Fertility Specialist
(An expert in her field since 2007) and leader in Fertility Mind Mastery, Fertility Meditation, Fertility Yoga and Fertility Coaching –
helping people take back control of their fertility, faster.
Fiona is the founder of Awakening Fertility – Harley Street (Harley Street Fertility Clinic), London; Concept Fertility Putney; Chichester, West Sussex and Perth, Australia
Huffington Post Fertility Writer
Fertility Coach
Fertility Support Group Co-ordinator for Harley Street Fertility Clinic and Infertility Network UK
Nutrition Counsellor
Public Speaker
Author
Blogger
QiYoga® Founder
Fertility Yoga Teacher Trainer (RYS 200)
Fertile Lifestyle Motivator
Fertility Support Group Facilitator
Fertility Practitioner Training Co-ordinator
Through Fiona's "transformation guaranteed" Fertile Lifestyle courses, Fiona helps navigate major transitions to detox your mind and body to help you effectively 'think yourself fertile'; to change the map your mind has of your body and therefore change your physiology by clearing mental and emotional blockages to having your baby. Fiona's work focuses on you taking back control by changing the internal and external environment of your cells so you can improve chances of fertility success.

Book your fertility consultation from the comfort of your home or come to the Harley Street Fertility Clinic for a transformative session with Awakening Fertility founder Fiona Boulton, here.
Leave your questions and comments in the box below!