Ozone Therapy For Improving Female Fertility
Awakening Fertility is pleased to announce we are providing clients with Vaginal Ozone Therapy.
You can book a private consultation via our Chichester branch or experience Vaginal Ozone Therapy at one of our regular Fertility Retreats in London or Rural England.
We run bespoke weekend fertility retreats. Choose from:
Benefits of Ozone Therapy
Ozone therapy is believed to be ideal for anyone trying to conceive because offers an extensive range of fertility boosting benefits.
The benefits of ozone for your body include:
Stimulating hormonal balance (can help with fibroids, PCOS and endometriosis).
Harmonising vaginal pH (if your vagina pH is too acidic it can destroy sperm before it reaches your cervix).
Boosting womb health so you can reduce chances of miscarriage
Strengthening your immune system (which is different to your auto-immune response), it helps keep colds, viruses and bacteria at bay.
Blocking infections and immune system deficiencies by destroying fungi, bacteria and viruses.
Energising white blood cells.
It also helps to stabilise cell mutations, thereby preventing some forms of cancer.
Instantly clearing thrush.
Helping your red blood cells to transport oxygen and improves circulation and general cell function.
Being a powerful antioxidant, it helps to remove toxins: ideal for anyone serious about detoxing.
How does Ozone Therapy For Fertility Work?
A vaginally inserted thin tube releases ozone directly into your reproductive system, stimulating hormonal balance and removing toxins that may interfere with conception.
It also helps if you are suffering from fibroids. The tube is about the width of a pencil and is inserted by yourself into the vagina as far that is comfortable for you.
The whole process is very relaxing, completely painless and takes just half an hour to complete.
Is Ozone Therapy Safe To Do Alongside IVF or Acupuncture?
When used alongside other infertility treatments, Ozone Therapy provides a large range of benefits. Ozone therapy is natural and an ideal holistic approach to fertility, combined with either IVF or other treatment methods.
Who Is Ozone Therapy Good For?
Ozone Rejuvenation Therapy increases the chances of pregnancy. It has been recommended especially for anyone struggling to get pregnant and for all women over 40 trying to conceive.
It is especially recommended for women doing IVF to increase your chances of conception success.
Ozone is designed to improve your vaginal health, increase the probability of successful IVF treatment, increase the probability of pregnancy and improve ovarian function.
Is Vaginal Ozone Therapy Safe During Pregnancy?
Ozone therapy should not be used if you are already pregnant. Progressive changes in the tissues and blood can cause oxidative stress and cellular damage. This means it can be harmful to you the mother and harmful to your baby.
Discounted Introductory Ozone Therapy Rates
For non-clients (if you are not doing the online fertile lifestyle course)
– Treatments are only £70.00
For Awakening Fertility clients
– Treatments are only £60.00
Multi-pass (4 treatments, 12 month expiry and fully transferable to others)
As a treatment during the Fertility Retreats
– No additional cost
Ozone Treatments Available Monday – Sunday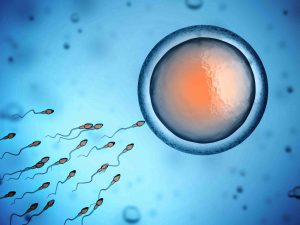 Ozone Therapy dramatically helps improve male sperm too, click here for details.
Want Daily Free Support When Trying to Conceive?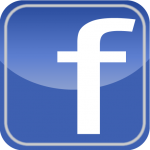 If you want to learn how you can experience an emotional shift to help you have a baby I offer free support via the content in my private "Fertility Help" Facebook group.
Ready to Feel Happy Trying to Conceive?

Know You're on the Right Path to Fertility Success
If you want to begin to feel happy on your fertility journey whilst trying to conceive and if you want to know you are on the right path to have your baby then I can help. Book a private consultation with me, Fiona today.

More About Fiona:
Fiona Boulton is a world-renowned Fertility Healer and Fertility Activator. Fiona has been recognised as a fertility expert since 2007 helping women and couples to restore their fertility by helping to improve the cellular environment with her epigenetic protocol.
Improving the mind, follicle health, egg health, womb health, chromosomal health as well as male sperm health
Fiona specialises in combining science and spirituality through:
Her "Revolutionary" Fertile Lifestyle Course (following a specific epigenetic protocol)
Personalised Fertility Activation Techniques
Fertility Mind Mastery
Fertility Meditation
Fertility Yoga
Fertility Qi Gong and;
Fertility Coaching
Helping you take back control of your fertility, faster.
Through Fiona's "transformation guaranteed" Fertile Lifestyle courses, Fiona helps navigate major transitions to detox your mind and body to help you effectively 'think yourself fertile'; to change the map your mind has of your body and therefore change your physiology by clearing mental and emotional blockages to having your baby. Fiona's work focuses on you taking back control by changing the internal and external environment of your cells so you can improve chances of fertility success.
Fiona, founder of Awakening Fertility is based:
WORLD-WIDE
Online and available to speak to you from anywhere in the world
LONDON FERTILITY CLINICS
Harley Street (Harley Street Fertility Clinic)
Samsara Mind & Body SW18
WEST SUSSEX FERTILITY CLINIC
United Kingdom, Chichester
AUSTRALIA FERTILITY CLINICS
Western Australia, Perth

Book your fertility consultation from the comfort of your home or experience face-to-face (in person) transformative sessions with Awakening Fertility founder Fiona Boulton, here.
If you would like to apply for a complimentary online consultation, click here.
Leave your questions and comments in the box below!