The Best Decision You Can Make For Your Fertility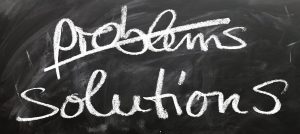 Ready to turn your fertility problems into fertility solutions?
Whether you're planning on having children this year or not, getting your eggs/sperm into the best shape possible will mean you can have a healthier and more intelligent child even if over 30.
The more joyous your journey the better the affects on your DNA
That being said, the best thing you can do for your fertility journey right now is to improve your DNA.
How to improve DNA for fertility?
You can improve DNA through epigenetics, ("epi" means 'on top of' so epigenetics means you are controlling your genes).
Epigenetics
Epigenetics is governed by the sum of the internal and external environment for both

you

and

your cells

.
The 90 day Online Fertile Lifestyle Course has been designed specifically for you to enjoy (in the comfort of your home) ways in which you can:
Improve your DNA (and turn on new beneficial genes)
Prevent deforming your DNA (and passing on hereditary diseases)
What is the key ingredient for faster fertility success?
The key ingredient is joy.
Joy is the biggest catalyst. If you don't feel it means your body will not function optimally. (Don't worry I have the scientific research to support this claim).
We all know it is the emotional care we need (as emotional human beings that we all are) that optimises faster fertility success – especially if you have opted for the assisted fertility route, such as IVF, ICSI, IUI or donor egg. 
It is through genuine heart-felt care and supportive guidance with a fertility specialist that will help you to let go and relax for the first time in a long time when it comes to TTC (trying to conceive).
You will also acquire imperative relationship and communication skills to help you feel seen and heard with your partner, your family, colleagues and friends.

Joy means you no longer have to feel:
Flat
Upset
Disappointed
Disheartened
Confused
Out of control
Out of luck
Your life is on hold
Are you ready to feel happier?
Want to feel sexier?
Want your love-life to improve and the spark re-kindled?
Want to feel feminine ?
Want to feel empowered?
Want to feel in control?
Want to be a fertility success?
Want the best baby possible?
Want results ASAP?
The Online Fertile Lifestyle Course offers a variety of tools and techniques available for you to:
FEEL IN CONTROL OF YOUR FERTILITY!

FEEL JOY NOW!
Learn ways to instantly remove any emotional baggage
Emotional baggage is draining and drags you down.  This transformational Fertile Lifestyle Course can help you to dump all the "over thinking" and all the "painful experiences" you may have suffered to date.
Monitor your progress to see the evidence of your improved fertility
You can manage your progress on the course and see where you are on the emotional scale and the fertile scale.
Take a closer look at the value offered on this Online Fertile Lifestyle Course
The course comes with:
2x 1 hour private online sessions
2x webinars
You have optional hours available to you with fertility coaching videos, fertility exercise programs (even if you don't like exercise there is something you are guaranteed to enjoy!).
An extensive list of support options is provided to help you create a fertility diet you'll love, as well as understanding what supplements you need.
This information is spread over 12 main module and 10 specialist modules.
 

You'll have total support to enjoy your fertility process
Specialist Modules:
Support for assisted fertility (IVF, IUI, ICSI)
Support for clots
Support for endometriosis
Support for fibroids
Support for him
Support for miscarriage
Support for PCOS and Cysts
Support for when you are recovering from failure
Support for women needing to take a break from trying to conceive
Support for women trying to conceive over 40 years of age
Completion of Course Support: (Video)
▪          "I'm pregnant, now what do I do?"
▪          Pregnancy Support Course Options
▪          Conscious Parenting Options
Physical Support Material
WORKBOOK – Downloadable eBook
JOURNAL – Downloadable eBook
COMPREHENSIVE GLOSSARY – "Fertility Quick Reference Guide"
Audio Support Material
 90x Daily motivational tips
 90x Audio motivational 'pep talk' mp3's and 'meditations'
Online Shop
One-stop-shop providing "fertility safe" products for your peace of mind
Fertile Friends on FaceBook
This is a closed private group access to healers, inspirational people in the global community as well as other women on the same fertility journey as you.
During your three months you'll receive support with me
The course comprises of videos, reading materials and listening materials, interlaced with an array of motivation (and science based facts) to keep you grounded in truth andoptimistic.
Proof this Online Fertile Lifestyle Course works
The Online Fertile Lifestyle Course is based on 10 years of working with fertility, specialising in natural fertility methods.
During the 10 years the success rate sky rocketed from an average of 77% to nearly 100% (based on people who completed 1 – 2 rounds of my Fertile Lifestyle Program).
My clients are mainly over 42 who have been told the odds are against them.
My uniquely powerful methods are easy to follow and enjoyable to integrate into your everyday life. I have helped to change the map of the prospective mother's mind and helped improve her emotional intelligence as well as her body's resilience to stress.
3 Tiers of Support on the Online Fertile Lifestyle Course
Support is the key and I have created for you lots of 'home practice' options:
Physical – yoga and qi gong techniques to heal and balance the body and help release endorphins.
Mental – empowering you to work with your sub-conscious mind to help overcome any limiting beliefs, fears and worries. Then, transmuting them to positive outcomes through anchoring techniques that work!
Emotional – how we can balance your emotions via encouraging the body to de-stress and disperse happy hormones (such as dopamine and serotonin).
Have a look at my case studies, here
Ideal time to do the 
Online Fertile Lifestyle Course
The ideal time is to sign up ASAP for numerous reasons:
It takes nine months to improve follicle health (governing egg health)
It takes three months to improve sperm health and the healthier the sperm and egg the healthier and more intelligent your baby can be
The course helps you remove any fears and concerns around your fertility, pregnancy, childbirth and parenthood
Should you fall pregnant during the course you will be guided to instant pregnancy support options
The Soft Launch is capped at 15 people to enable you receive 1-on-1 support and guidance directly from me during the course.
The Online Fertile Lifestyle Course is valued at £1,999.00 however for the soft launch I have a special offer at £750.00.
Enrolments close 23rd September
Three spaces have become available because two clients have recently become pregnant.
About the author:
Fiona Boulton is a Fertility Specialist
(An expert in her field since 2007) and leader in Fertility Mind Mastery, Fertility Meditation, Fertility Yoga and Fertility Coaching –
helping people take back control of their fertility, faster.
Fiona is the founder of Awakening Fertility – Harley Street (Harley Street Fertility Clinic), London; Concept Fertility Putney; Chichester, West Sussex and Perth, Australia
Huffington Post Fertility Writer
Fertility Coach
Fertility Support Group Co-ordinator for Harley Street Fertility Clinic and Infertility Network UK
Nutrition Counsellor
Public Speaker
Author
Blogger
QiYoga® Founder
Fertility Yoga Teacher Trainer (RYS 200)
Fertile Lifestyle Motivator
Fertility Support Group Facilitator
Fertility Practitioner Training Co-ordinator
Through Fiona's "transformation guaranteed" Fertile Lifestyle courses, Fiona helps navigate major transitions to detox your mind and body to help you effectively 'think yourself fertile'; to change the map your mind has of your body and therefore change your physiology by clearing mental and emotional blockages to having your baby. Fiona's work focuses on you taking back control by changing the internal and external environment of your cells so you can improve chances of fertility success.

Book your fertility consultation from the comfort of your home or come to the Harley Street Fertility Clinic for a transformative session with Awakening Fertility founder Fiona Boulton, here.
Leave your questions and comments in the box below!