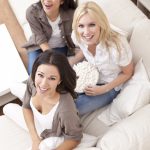 The Value of Fertility Get Togethers
Often women travel along the road to fertility in a confused and desperate state.
There is very little emotional support out there and there are so many decisions to make.
There is also a variety of conflicting information so it is easy for people to get to a state of utter confusion.
Can you identify with this?
Do you want faster fertility success?

Do you want to feel more empowered on your fertility journey and know you are making the best decisions?

Do you want more support: physically, mentally and emotionally?

Sick and tired of feeling sick and tired?

Want to rekindle that spark of energy and enthusiasm on your fertility journey?
If you said "YES" to any of these questions then you will benefit from a Fertile Friends London Get Together.
Get Togethers are fun, personable, numbers are limited to 6 people for a joy-filled experience, including luxury gifts and goodie bags!
What others are saying about Fertility Get Together's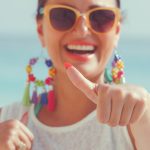 "I have attended a few of Fiona's Fertility Events and they are AMA-ZIIING!

I highly recommend going, I am always leaving the events feeling more positive than ever.

You have so much to gain – I can not recommend highly enough."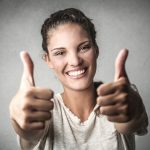 "Yes! It was one of the most enjoyable Fertility Events I have ever been to and I strongly recommend going. Fiona's fertility support events have helped me in my most confused and heart-broken times to feel refreshed and ready to embrace my fertility journey with a new perspective. I am sure you will feel same too!"
"It's that time of year, Xmas is around the corner and I know what it felt like to be wanting your baby to arrive by Xmas. Fiona has the ability to work miracles, have not doubt about that, I have experienced them myself!"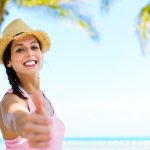 "Ready to feel happier, lighter and like you have real hope? Well, this event will help you! I loved Fiona's events, they really helped me achieve my dream of my two children. I can't thank her enough. The events are a small investment and yield a huge healing effect on your mind and body."
Full details of the Fertile Friend's Fertility Get Together in 2016
22nd October
3rd December
Location – Putney/Wandsworth border, London SW18. Contact Fiona for full details
Buy two for £150.00
Buy one for £89.00
Limited to 6 people
Includes goodie bags full of luxury products including fertility-safe nail polish of your choice!
Each event will offer a beautiful zen environment for:
Socialising – meet like-minded others
Fertility support
Pampering
Relaxation
MASSAGE
Meditation
Joy (on the day and back at home!)
Each day has a unique theme and October's theme is:
Cleansing for fertility – how to do a fertility cleanse
1. The MSM Cleanse
2. The Castor Oil Pack Cleanse
3. Kidney Cleanse
4. Liver Cleanse
5. The Colon Cleanse
6. Magnesium Citrate Cleanse combined with Ozone Therapy
7. The Fertility Juice Cleanse
8. The Fertility Smoothie Cleanse
* Cant make it but want the info? You can purchase the video and eBook for £47.00
How to book – email Fiona directly to secure your place ASAP:
fiona[at]awakeningfertility.com

About the author:
Fiona Boulton is a Fertility Specialist
(An expert in her field since 2007) and leader in Fertility Mind Mastery, Fertility Meditation, Fertility Yoga and Fertility Coaching –
helping people take back control of their fertility, faster.
Fiona is the founder of Awakening Fertility – Harley Street (Harley Street Fertility Clinic), London; Concept Fertility Putney; Chichester, West Sussex and Perth, Australia
Huffington Post Fertility Writer
Fertility Coach
Fertility Support Group Co-ordinator for Harley Street Fertility Clinic and Infertility Network UK
Nutrition Counsellor
Public Speaker
Author
Blogger
QiYoga® Founder
Fertility Yoga Teacher Trainer (RYS 200)
Fertile Lifestyle Motivator
Fertility Support Group Facilitator
Fertility Practitioner Training Co-ordinator
Through Fiona's "transformation guaranteed" Fertile Lifestyle courses, Fiona helps navigate major transitions to detox your mind and body to help you effectively 'think yourself fertile'; to change the map your mind has of your body and therefore change your physiology by clearing mental and emotional blockages to having your baby. Fiona's work focuses on you taking back control by changing the internal and external environment of your cells so you can improve chances of fertility success.

Book your fertility consultation from the comfort of your home or come to the Harley Street Fertility Clinic for a transformative session with Awakening Fertility founder Fiona Boulton, here.
Leave your questions and comments in the box below!