Looking for affordable fertility support?

I have had a fantastic run of success story after success story for nearly a decade as a fertility specialist.
I averaged a 77% success rate from 2007 – 2014 then in 2015 – 2017 I've had an 80% success rate!
The success statistics are based on all my clients who completed their three or six month course with me (1 – 3 times). However, I get all the "hard cases" and am known as the fertility expert who can help people who are trying to conceive when no one else can help them.
Don't believe me?
Read more here or arrange to speak with some of my past clients.
Ready to achieve faster fertility success?
I can show you how and I guarantee my methods work
I have created a three month step-by-step fertility support course for you to enjoy each day of your fertility journey. I completely hold your hand day by day, week by week and month by month offering you easy and enjoyable lifestyle strategies that I have been teaching my clients for years and seen some miraculous results.
If you want to feel empowered on your journey and start to feel good again to raise your vibration to a state of joy so that you improve your well-being and have a higher chance of falling pregnant and keeping your baby through to full term then then is the course you are looking for.
What the fertile lifestyle course offers
This revolutionary fertility course has been designed to help you with:
1 – Understanding Who You Are
2 – How to Think Yourself Fertile: Mind Mastery
3 – How to Eat, Drink and Supplement Yourself Fertile
4 – Clean Living Solutions
5 – Becoming Fertility Fit (enjoyably)
6 – Balancing Hormones
7 – Increasing Energy Levels
8 – Managing Moods
9 – Managing Stress
10 – Relationship Coaching
11 – Self Healing and Nurturing
12 – Fertility Status Check-ups
Specialist modules offering optional support for:
• Clots;
• Cysts;
• Endometriosis;
• Fibroids;
• 40+;
• PCOS;
• Miscarriage recovery and dissolving fears;
• Help for him (beneficial supplements and more);
• Taking a Break – how to do it effectively
The fertile lifestyle course is presented in a user-friendly manner
You will enjoy:
Daily additional support from me
Additional support from a comprehensive 500 page workbook spread out in bite-sized pieces over the 90 days
An amazing "Fertility Quick Reference Guide" to answer all your questions about fertility. You may come to use it as your fertility bible
A fertility journal
Support meditations for each of the 90 days (so powerful that the majority of my clients say the meditations have been the best thing to help them become the best version of themselves)
A private online support group with other people you can befriend. The support group also gives you personal access to others in the fertility sector who can offer you free advice and support during the three month period.
What you won't have to do on the fertile lifestyle course
You won't have to do any hard work – that defeats the purpose
You won't feel alone anymore, you will have so much genuine heart-felt support
You won't feel worried or stuck in a pattern creating your fears – you will learn 'mind mastery'
You won't live with emotional or mental blockages that hinder your fertility – you will clear this within the first few weeks
You won't feel unsure about the best decisions to make – your intuition will be enhanced
Your body, mind and emotions will improve faster that you ever thought possible
What's unique about the fertile lifestyle course
You will want to keep up with the course because it is so informative and motivational
You won't waste a penny, you will get amazing results from this course, guaranteed!
You can do this course even when you are on holiday:
It is not time consuming, it is simple lifestyle tweaking that gets you results
Investment
The course is £1,999.00 for three months. However I've reduced the price to just £999.00 for Summer 2017 to give you what you need to change your chances and create healthy DNA, healthier follicles, improve egg quality and have a happier, healthier baby (even if you are an older mother) because I work with epigenetics to create your best baby and will teach you how too.
You no longer have to be in a state of confusion or doubt or fear, I promise this course will transform your life and change your chances.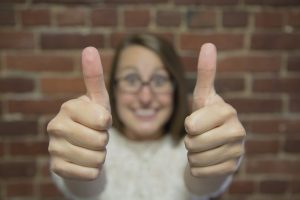 Book your place now and save £1,000.00 before end of Summer. You can even pay via part-payment of £400.00 per month, here.

About the author:
Fiona Boulton is a Fertility Specialist
(An expert in her field since 2007) and leader in Fertility Mind Mastery, Fertility Meditation, Fertility Yoga and Fertility Coaching –
helping people take back control of their fertility, faster.
Fiona is the founder of Awakening Fertility – Harley Street (Harley Street Fertility Clinic), London; Concept Fertility Putney; Chichester, West Sussex and Perth, Australia
Huffington Post Fertility Writer
Fertility Coach
Fertility Support Group Co-ordinator for Harley Street Fertility Clinic and Infertility Network UK
Nutrition Counsellor
Public Speaker
Author
Blogger
QiYoga® Founder
Fertility Yoga Teacher Trainer (RYS 200)
Fertile Lifestyle Motivator
Fertility Support Group Facilitator
Fertility Practitioner Training Co-ordinator
Through Fiona's "transformation guaranteed" Fertile Lifestyle courses, Fiona helps navigate major transitions to detox your mind and body to help you effectively 'think yourself fertile'; to change the map your mind has of your body and therefore change your physiology by clearing mental and emotional blockages to having your baby. Fiona's work focuses on you taking back control by changing the internal and external environment of your cells so you can improve chances of fertility success.

Book your fertility consultation from the comfort of your home or come to the Harley Street Fertility Clinic for a transformative session with Awakening Fertility founder Fiona Boulton, here.
Leave your questions and comments in the box below!