Hope For When You Are Trying to Conceive #TTC
Anyone who has tried to conceive
knows all too well
the crippling feelings of
disappointment after disappointment.
If you are reading this, let's turn this post into a page that offers hope to anyone trying to conceive (TTC) because your fertility journey is one that is meant to be filled with joy, flow, ease and grace.
With the correct strategies specific to your personality time and lifestyle you will succeed, that is guaranteed.
In addition to high vibrational feelings and thoughts, I can teach you the exact Mind Mastery tools to genuinely overcome negativity, via this new 2021 seminar as well as shift you up the mental and emotional scale.
5 Steps to Fertility Success
Step 1 – Go from confusion to crystal clear clarity
Step 2 – Go from feeling hopeless to hopeful
Step 3 – Go from feeling hopeful to trusting in your body and your fertility journey
Step 4 – Go from feeling true trust to deeper intuition (insight and guidance)
Step 5 – Go from intuitive guidance to knowing you are having your happy, healthy baby
Overcome Fertility Set-backs
I have helped thousands of women and couples from nearly every country in the world to overcome fertility set-backs and I would love it if my clients (past or present) could share their experience in the comments below.
If you have not experienced the joy and success the Awakening Fertility Online Fertile Lifestyle provides but are looking for tips, techniques and strategies, then leave your question in the comment box below.
Want to be anonymous?
Just leave a fake name and good news, your email is NOT MADE PUBLIC.
How to get started
Leave your question or comments below.
If you would like read about some of the success stories from clients who boldly shared their tips and journey to motherhood, click here.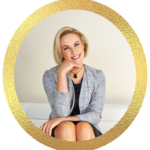 Author:
Fiona Boulton
Fertility Activator & Healer since 2007
Creator of one of the world's most successful fertility courses