Did you know that what you put in (and on) your body plays a big role in fertility?
Unfortunately many of our foods are filled with hormone disrupting toxins that play havoc with your endocrine system and for many couples, this affects their ability to conceive.
If you'd like to improve egg health, womb health and support super sperm, join me for this powerful video where I share some of my top tips to faster fertility success.
have helped over 80% of my clients to not only conceive, but ultimately give birth to their happy, healthy baby.
If you're sick and tired of trying month after month without any luck, or round after round of IVF… Perhaps it's time to try something new? Something that's been scientifically proven to improve egg health, and most importantly, bring the joy back to your fertility journey.
I am on a mission to help couples that have been told that the odds are against am. I am here to provide real hope and a new opportunity for faster fertility success.
If you'd like to learn more about my Fertile Lifestyle Course and whether it's the right fit for you, I invite you to join me for a complimentary 1-on-1 consult with me or my team.
Click here to book your consult today: http://sacredfertilityformula.com/consultation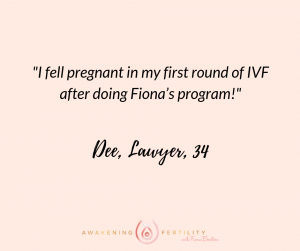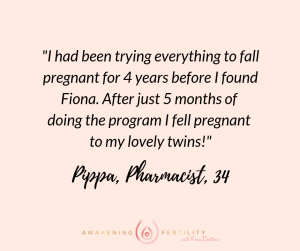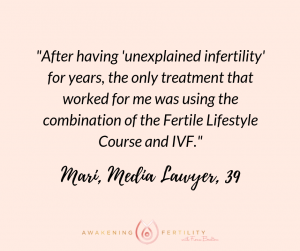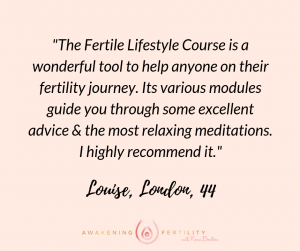 Consults available for a limited time, apply for your complimentary consultation today: http://sacredfertilityformula.com/consultation