Create Your Best Baby – With Clean Living

Did you know Essential Oils can be safe for fertility and pregnancy?
Maybe you have heard they are not?
It all comes down to quality. Essential oils that are 100% organic (meaning they do not have the hormone disrupting chemicals of herbicides, fungicides and pesticides) and that are of the highest grade (therapeutic grade) are pure plant based medicinal oils.

doTERRA is a safe essential oil to use (and this is explained by Tatyana Tavares) whom I have teamed up with to educate you about ways you can create your best baby through clean living.
Whether you are trying to conceive or trying to hold your pregnancy through to full term this video (first of my free 'Create Your Best Baby' mini-series) will teach you how you can use organic, therapeutic grade essential oils safely.
The video I first of all invites you to become aware of the internal and external environment of your cells that will influence your egg health, your womb health, your wellbeing as well as your baby's wellbeing.

As a fertility specialist for over 10 years now, I see countless clients who come to me with either unexplained infertility or secondary sub-fertility and I have found that through simple 'clean living' strategies they are soon on the road to faster fertility success.

You see, our homes are laden with toxic chemicals that were not around during our Grandparent's days. Standard house-hold cleaning products and personal care products, even our drinking water are saturated in hazardous toxins that lead to unbalanced hormones (they are classified as being Endocrine Disruptors).

You can read more about this topic where I have listed a few articles here.
This episode talks about living toxic-free and making a few changes to your cleaning products to create a cleaner home environment (that is child-friendly and hormone balancing too).
(We understand you are busy, so these videos are kept short and punchy – no longer than 20 minutes.
Still don't have time to watch the whole video?
Simply scroll down to some of our tips below which are an extension of the video)
How to create a toxic-free home
Natural cleaning products for a child-friendly home that won't disrupt your hormones
Citrus Oils (Bergamot, Grapefruit, Lemon, Lime, Wild Orange)
Eucalyptus
Malaleuca (Tea-tree)
Vinegar
Bi-carb soda
How it works
Make up a solution of vinegar, filtered water and either citrus, eucalyptus or tea-tree. For stubborn stains you can use oregano and bi-carb soda
Natural mould remover
Clove
Natural and non-toxic limescale remover
Food grade Citric Acid crystals
Hand sanitiser blend + travel companion so you don't get sick on planes, etc
Combine Colloidal Silver and Gold Blend (here) with Cassia & Cinnamon Essential Oil
To clean and purify the air in the home put these in your diffuser
OnGuard – Protective Blend
Lemongrass

Our gift to you
We understand how overwhelming this might be to embrace, but do not worry.
Tatyana is willing to offer you a lifetime of complimentary essential oil coaching so you know how to utilise doTERRA essential oils.
I am willing to offer you free step-by-step training on how to embrace clean living for a healthier, happier, easier fertility and pregnancy journey.
How to claim your gifts
Request your free gifts via our Facebook pages where you can get lots of other daily tips too!  Fertility Help is a private group so your friends or family will not see you have joined.
(Just click each of these images to be taken to the groups!)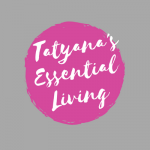 Want Free Fertility Tips and Techniques?
Sign up to receive free fortnightly fertility newsletters, here
Want Guaranteed Fertility Success?
If you are looking to genuinely transform your fertility here's a link to the 90 Day Fertility Transformation Protocol that's being enjoyed by women all around the world, helping them to get pregnant and stay pregnant. It can help you too. Read more here.
Feel Happy Trying to Conceive

Know You're on the Right Path to Fertility Success
If you want to begin to feel happy on your fertility journey whilst trying to conceive and if you want to know you are on the right path to have your baby then I can help. Book a private consultation with me today.

About the author:
Fiona Boulton is a world-renowned Fertility Healer. (An expert in her field since 2007) specialising in:
Fertility Mind Mastery, Fertility Meditation, Fertility Yoga, Fertility Qi Gong and Fertility Coaching –
helping you take back control of your fertility, faster.
Through Fiona's "transformation guaranteed" Fertile Lifestyle courses, Fiona helps navigate major transitions to detox your mind and body to help you effectively 'think yourself fertile'; to change the map your mind has of your body and therefore change your physiology by clearing mental and emotional blockages to having your baby. Fiona's work focuses on you taking back control by changing the internal and external environment of your cells so you can improve chances of fertility success.
Fiona, founder of Awakening Fertility is based:
WORLD-WIDE
Online and available to speak to you from anywhere in the world
LONDON FERTILITY CLINICS
Harley Street (Harley Street Fertility Clinic)
Concept Fertility Clinic Putney
Samsara Mind & Body SW18
WEST SUSSEX FERTILITY CLINIC
United Kingdom, Chichester
AUSTRALIA FERTILITY CLINICS
Western Australia, Perth

Book your fertility consultation from the comfort of your home or experience face-to-face (in person) transformative session with Awakening Fertility founder Fiona Boulton, here.
Leave your questions and comments in the box below!