Online Fertility Courses – Which is the best online fertility course?
To quote Brook McCarthy:
"Thanks to the internet, business owners are quickly able to turn their skills and expertise into assets and intellectual property. And because teaching online means no venue costs, no AV hire, no event managers or travel costs, they can create quality courses and programs for a fraction of the cost of its old-school equivalent."
Have you been seduced into investing in any fertility courses to date?
Did they work? I'm assuming they didn't which is why you are reading this article… Otherwise you would be pregnant.
I don't know what other online courses are out there but I do know that my online Fertile Lifestyle course which is based on 10 years of experience and took a year to put together is unlike other online courses.
You won't experience the disappointment that comes from feeling like you lack the discipline to complete this course.
For a start, the Awakening Fertility Online Fertile Lifestyle Course is a SUPPORT COURSE: Not a hard work course. Why? This is because hard work defeats the whole purpose. Hard work depicts resistance on some level, it depicts effort and strain; all of which negate fertility. For faster fertility success so you achieve your goal of parenthood sooner than later you need adequate support so you can surrender. Being feminine is about things coming to you, not you going out and getting them (which is exemplified in the masculine energy).
This is the issue with fertility nowadays. Women in the workforce are living in their masculine state but expecting their body to perform like a female. The laws of nature do not work like this.
Therefore, my Online Fertile Lifestyle Course offers a step-by-step lifestyle support plan that you can easily and enjoyably follow.
There is no money wasting! This course is designed for you to get MAXIMUM RESULTS without the effort
How is this possible?
The key to faster fertility success is joy. Joy means "a feeling of great pleasure and happiness." Therefore the course is designed to instil deep joy within you. If any of the lifestyle strategies you come across on the course seem difficult in any way, then choose another option that you enjoy.
Due to the fact this course caters for a wide range of people and ailments all with different degrees of "fertility fitness" then there are numerous options you are presented with to help you live a life you enjoy.
For example the course caters for people who love sport and people who don't; people over 40 and people under 40; people with children wanting their second or third and people who are without children. As you can see, there are plenty of options you can choose all of which can help you:
Feel back in control of your life
Feel back in control of your fertility journey
Feel fertility fit
Feel better (general health/happiness/wellbeing)
Have more energy
Feel emotionally balanced
Sleep better
Understand what are the foods you love that enhance fertility
Understand the drinks you love that enhance fertility (and try new ones too)
Understand why and how you have ended up where you are on your fertility journey and what you can do about changing your chances
The Awakening Fertility Online Fertile Lifestyle Course event gives you live support via:
Personalised Skype sessions with me, the founder
The 'Closed to the Public' members only FaceBook group
Your hand is held all the way!
Even more so for anyone taking advantage of the 'soft' launch in September 2016 because you will have constant email access to me 24/7. I will be on call to answer any of your questions and support you with on-hand advice throughout the three month course.
What happens when you fall pregnant?
If you are pregnant by the start of the course you will roll over automatically in to the pregnancy support course.
If you fall pregnant after you have commenced the fertility course, you can purchase the pregnancy support course for the additional price of just £470.00.
The pregnancy support course offers help and support for all trimesters, helping you understand how you can optimise your health and baby's health with the different exercises, meditations, relaxations and diet desired in each trimester. It also provides emotional support and guidance around: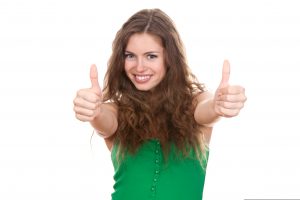 Miscarriage fears
Birth fears
Parenting fears/worries or concerns
Ready to get fast fertility results?
If you feel ready to become a parent and you want results within the next few months then contact me: fiona[@]awakeningfertility.com to register for your place on the course.
For more info about the specifics of our online fertile lifestyle support course? Click here…

About the author:
Fiona Boulton is a Fertility Specialist
(An expert in her field since 2007) and leader in Fertility Mind Mastery, Fertility Meditation, Fertility Yoga and Fertility Coaching –
helping people take back control of their fertility, faster.
Fiona is the founder of Awakening Fertility – Harley Street (Harley Street Fertility Clinic), London; Concept Fertility Putney; Chichester, West Sussex and Perth, Australia
Huffington Post Fertility Writer
Fertility Coach
Fertility Support Group Co-ordinator for Harley Street Fertility Clinic and Infertility Network UK
Nutrition Counsellor
Public Speaker
Author
Blogger
QiYoga® Founder
Fertility Yoga Teacher Trainer (RYS 200)
Fertile Lifestyle Motivator
Fertility Support Group Facilitator
Fertility Practitioner Training Co-ordinator
Through Fiona's "transformation guaranteed" Fertile Lifestyle courses, Fiona helps navigate major transitions to detox your mind and body to help you effectively 'think yourself fertile'; to change the map your mind has of your body and therefore change your physiology by clearing mental and emotional blockages to having your baby. Fiona's work focuses on you taking back control by changing the internal and external environment of your cells so you can improve chances of fertility success.

Book your fertility consultation from the comfort of your home or come to the Harley Street Fertility Clinic for a transformative session with Awakening Fertility founder Fiona Boulton, here.
Leave your questions and comments in the box below!