Immediate Shift™ workshop

Hosted by my friends Susann & Ernst von Meijenfeldt
London, England
11th – 12th June 2016
Saturday 10:00 – 13:00 | Sunday 14:30 – 18:00
I feel this will be a great workshop for all my clients (past and present) to attend. It is along the same lines as what I teach you but sometimes we need to hear things a different way in order to fully actualise them.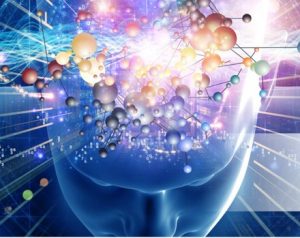 The Immediate Shift Method™ is a self-coaching tool to shift out of negative conditioned patterns into your heart, and into psychological and physiological resilience and wellbeing.
The Immediate Shift Method™ makes use of the principles of neuroplasticity to retrain your brain to become 'unstuck' and to support you to live fully alive. The brain has been called the most complex structure in the universe. Being the subject of countless scientific and medical studies we have learned the brain is not a static, fixed organ. It is highly dynamic and changeable. Neural architecture (synapses, pathways, networks) changes all the time, primarily in response to new experiences, thinking and feeling. This lifelong ability of the brain to change is called brain plasticity or neuroplasticity.
Brain pathways that get a lot of use, consciously or unconsciously, become stronger and stronger, forming highways in the brain. These highways get more and more easily triggered with the potential consequence of people getting 'stuck' in unfavorable patterned pathways.
Constant stress reaction depletes the system
When the nervous system is activated into stress, overwhelm or alarm of any kind; emotional, physical or mental, the brain tries to help the body by creating stress reactions. One effect of such "help" is the shutting down or over-stimulating of our vital systems:
the nervous system
the immune system
the digestive system
the endocrine system
the muscular system and
the cognitive system.
Research shows 80 – 95% of all health issues are related to stress!
A stress reaction is designed to last for short periods of time only. An enduring stress reaction becomes a highway in the brain, sooner or later affecting your health, your way of thinking and feeling and your ability to function.
By applying the Immediate Shift Method™ you will learn to shift your nervous system from stress to rest. That shifts your vital systems back into a wholesome balance.
You will feel immediately how you have more ground and space to deal with life in the way you know to.
Immediate Shift™ workshop
In the two day workshop we teach you the Immediate Shift Method™, a practical tool you apply each time you notice a stress reaction, or when a negative pathway (mental, physical, emotional) is activated. You will realize how much influence you really have to choose which pathways in your brain to fire, and which ones to stop. In the safe and intimate setting of a small group you will find out with much compassion, humor and togetherness that we do have the choice and the power to create a life that gives expression to what we really are, rather than being conditioned replicas of human conditioning, our past experiences or even of those of our ancestors.
The actual shift includes a few simple steps and gestures you do with congruent posture and expression, and some self-coaching phrases you speak out loud. It also includes resourcing on authentic states you know and love through visualization. In just a few minutes the Immediate Shift Method™ breaks the trance of negativity and shifts you into your heart, and into full embodiment of a real state of your choosing.
You receive individual coaching and room to practice
We will help you to recognise your pitfalls, and open up new resources that are their antidote. You will learn not only from your own coaching but also from the specific support each of the participants receives. When the workshop completes you will be well prepared to do the Immediate Shift Method™ on your own.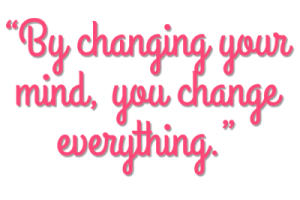 Applying the Immediate Shift Method™
Each time you apply the Immediate Shift Method™ you shift into your heart, giving new signals to your brain and your nervous system to fire new wholesome pathways. This shift brings coherence in your heart-brain connection, balancing your whole system.
The Method enables you to choose a way of being you want to live from. That way you regain the power to lead your self into a way of being and doing you want to activate. Serving what you truly love and no longer serving your conditioning, negativity, victim states and limiting beliefs.
Your true nature of inner rest, love, ease, tenderness, joy, openness and clarity bounces back. The more often you consciously shift, the quicker your brain rewires itself to the new connections you tell it to build. From here it is easy to relate to authentic qualities you know in your heart, and give these form and expression.
If you apply the Immediate Shift Method™ many times daily for the first 10-12 weeks, you will notice significant changes in your presence and in how you relate to yourself, the world, and others.
During the two days of the workshop participants notice significant changes in their nervous system, their all-over level of inner calm, natural joy and vital energy.
Who is the workshop for?
"I highly recommend the Immediate Shift training to for anyone with physical, mental or emotional challenges – basically anyone with a pulse – who would like the tools to create a powerful shift in their lives."
"Susann & Ernst are skilled facilitators who bring their particular gifts to make this work brilliant."
(Julia – workshop participant).
In our modern world with high demands of multi-tasking and lots of pressure and stimuli, everyone can benefit from being calm instead of overwhelmed or stressed. Some of the following conditions achieved great results, as they all are based on a nervous system that is out of balance: stress, burn out, overwhelm, anxiety, PTSD, negativity towards self and others, depression, low self-esteem, panic attacks, toxic shame, chronic fatigue, fibromyalgia, over-sensitivities, IBS/digestive issues, chronic pain, foggy mind, eating disorders, addictions etc. Many people experience an immediate shift out of these conditions into resource states like rest, wellbeing and aliveness.
The Immediate Shift Method is a training method, not a therapy and it does not replace the need for any medical treatment. It will give you the background knowledge and a simple, powerful, practical tool to shift out of stuck places and unstuck yourself.
About the facilitators
Susann and Ernst von Meijenfeldt are holistic life coaches with training in many different process oriented and transpersonal methods. Our passion is to support clients to awaken out of the trance of human conditioning by opening their heart and shifting into the love, joy and authenticity of their true Self.
We work in private practice in Edmonton, Canada, and over the phone/ Skype with international clients. Together they facilitate Open-Heart circles, (international) workshops and Deeper Love couple coaching.
With their background in Integrated Philosophy and our professional experience with Recreation of Self, Hakomi (Mindful Somatic Psychotherapy), Transpersonal Coaching, Co-active Coaching, Self Compassion work, Attitudinal Healing, Process Work, HeartMath and Releasing, an array of resources is available to provide tailor-made feedback, coaching and support during the workshop.
Booking your place
Location: London City Centre, venue to be determined
Cost: £435.00 (Limited to 11 people, so reserve your place ASAP via email)
ImmediateShift@gmail.com
If these dates do not work out for you but you want to participate another time please
let them know, as they are keen to share this priceless gift with you.
Testimonials
"I had been secretly wishing to practice brain plasticity for many months. So when I heard about the "Immediate Shift Method" I opened my mind (with difficulty) to the possibility of such a real and life-changing tool.
I was suffering from chronic anxiety, daily dread, depression and utter hopelessness. During the course, my mood went from hopelessness and acute anxiety to love, hope and a feeling of lightness. But as the weeks after the workshop carried on, I noticed more changes. I started getting more courageous instead of combative. I started to dream things instead of being egotistical. I started to SEE my higher self in action in my daily life, and synchronistic events happened beyond my comprehension and explanation! Maybe the synchronistic events, the beauty and the hope were there before, but I was so caught up in my negative moods that I hadn't noticed. I would highly recommend this workshop to anyone. For me, it is bringing out a side of me that is wonderful, hopeful and positive. Thank you Susann and Ernst."
M.M. (name withheld) Calgary
"I joined the Immediate Shift workshop out of professional interest. Being an osteopath I have been able to witness the inter-connectedness between the body and mind. I am interested in every method, which helps to clear and change ingrained body-mind patterns. I am happy to recommend this method, as well Susann and Ernst's professional abilities as facilitators. I was able to witness not only changes in myself over the course of the weekend but also in every one of the participants. We got more and more enthusiastic about the method as the weekend progressed.
What also struck me as being helpful was Ernst's ability to rationally convey the facts about this method, supported with Susann's demonstrating and animating ability from her wealth of professional and personal experience.
I am now recommending this method particularly to patients with chronic, hard to shift conditions such as Chronic Fatigue, R.A, Fibromyalgia etc. where the relaxation of the mind could play a crucial role in their recovery."
Dr. Egbert Weber D.O.,N.D.,mATMS, (Osteopath), Byron Bay (Australia)
"I am feeling so fortunate that I decided to attend "Immediate Shift" this November. It has provided me with a profound method that allows me to shift out of limiting ways of being (eg. bad habits like night time snacking, grumpy interactions with my husband, fearful thoughts that hold me back, and times of stress & overwhelm, to name a few). I am very excited to have a method that is quick (yes, 3-5 minutes) and that I can apply ALL BY MYSELF. This is incredibly empowering.
After dedicating myself to catch each trigger, every small troubling thought, and every negative state of mind for the weekend of Immediate Shift workshop, I found an overall sense of peace growing in me. I was staying in these negative places for such a short time, it would rarely be remembered at the end of my day.
Back to work has been different as I have less time in my day. But luckily, the process is quick. I have done it in my head while walking my dog and while driving to work. Other times I take the 3-5 minutes and do the entire process. This reinforces it and integrates it into my daily way of being.
I am deeply grateful to Susann and Ernst who have creatively gathered various process tools and developed an effective approach to change and healing that assists each participant to be the best that they can be. Their warmth and open sharing makes learning the Immediate Shift comfortable, entertaining and safe."
Pam Algar, Registered Psychologist, Edmonton
"My husband and I took part in the Immediate Shift workshop with Susann and Ernst and I'm thrilled to share my experience. Susann and Ernst are professional, experienced and caring facilitators and trainers. I felt completely supported and 'held', and their combined female and male energies were complimentary and whole.
I experienced a profound shift during the workshop, and now I have immediate tools available anytime I experience myself being out of balance. I don't think I can express how good it is to be in charge of myself again, instead of past trauma, accidents, viruses and conditioning being in charge. Simple daily activities like driving, working, getting groceries, are no longer overwhelming and exhausting. I experience much more calmness, quiet rested-ness, an inner strength, and more capacity in general.
Doing the workshop with my husband has provided us with a deeper ground to be together in and when we have conflicts. We are able to each take responsibility for how we are being, and the conflict completely disappears. I would be happy to recommend this training to anyone!"
Christy Bruce, Edmonton
"I took part in the 3-day Immediate Shift workshop with Susann and Ernst and was pleasantly surprised to find how effective and powerful this Immediate Shift method is! I feel more vibrant, alive and have less IBS type symptoms. The Immediate Shift method has allowed me to change beliefs that have triggered anxiety, feelings of being stuck, and the IBS. I find that I am no longer rushing around like I have been for so many years.
Susann and Ernst have poured a tremendous amount of time and love into this work. Thank you!
Three weeks after doing the training I am applying the method consistently and I am seeing the benefits of it. The Immediate Shift method is giving me a way to stop going down the path of a negative spin. The process has unearthed the next layer of deep holding patterns that I am now ready to be free of. This helps greatly with my relationship with my wife and with my clients at work. I plan to continue to do the process, because of the long term benefits I want to achieve."
Don Bruce, Edmonton
"I was officially diagnosed with Fibromyalgia 15 years ago. The symptoms associated with
fibromyalgia impaired my ability to function normally and express fully in my life. Fatigue, chronic pain, brain fog and migraines limited the number of hours that I could function at any given day, the range of what I was able to do, as well as the quality of those hours.
In those 15 years I tried all kinds of different treatments, therapies, diets, supplements, exercises, etc. all to no avail, leaving me feeling helpless on how to help my body not be in so much distress.
When I heard and read about the Immediate Shift method I thought that it definitely would be a successful process to change behavioral patterns and decided to register for the workshop.
At first I did not comprehend how unconscious body functions could be influenced but during the workshop I learned and understood how it could happen. I figured that if I had made the effort for so many previous treatments, I could invest some time every day to improve my condition.
Susann and Ernst are knowledgeable of the content, very skilled in its delivery, and held a space of safety and respect with the right amount of humor, in which we all were able to explore the method.
Within 1 week my symptoms had decreased by about 75% and now, 5 weeks later, I am
functioning at 95%!!! I recommend the Immediate Shift workshop highly, as a 3-day investment into a symptom free future!"
Mariel Helmers, Edmonton
"I am very grateful for the wonderful Immediate Shift Workshop. Already in the first week after the workshop the use of the Immediate Shift method bore fruit. I feel significant changes in my life, and my partner and I are very different in our togetherness. I am more often and quicker aware of my 'ruts'. I feel empowered to change these old habits every time I recognize them, and I am enthusiastic about reprogramming them on the spot. I am turning into the 'Real Peter'!
I am looking forward to the time when the 'ruts' won't even show up in my life anymore, because I rewired my brain.
One important part of the training is that I am now more aware when I am in the 'Fight-Flight-Freeze-Response'. And I can us the Immediate Shift method to shift out of it. That makes me much more quieted and grounded during the day. I am more present in my heart and more available for others. Every evening I use the method to prepare for going to bed, as I used to stay in a high Fight-Flight-Freeze-Response as long as possible. Now I look forward to my dreams instead of fearing them. I discovered newly that feeling safe is important to me."
The Immediate Shift method is such a practical, simple method to use. Wonderful!"
Peter Krempelsetzer, München (Germany)
"The Immediate Shift Method has been life changing and life giving for me. I had been experiencing chronic fatigue and depression for many years. For the last 3 months I would wake up with a feeling of dread for the day ahead and would often sneak back into bed soon after breakfast to sleep again and to curl up in the pain and hopelessness I was feeling so much of the time.
I had heard about the Immediate Shift workshop but was reluctant to take the course because I already knew that it was in my power as awareness to heal myself and I knew that all I had to do was shift my perspective when dullness and heaviness arose. However, although I knew to and how to do this, I wasn't doing it. Then one day I received an invitation to the workshop and when imagining myself taking the course I saw my heart wide open and sunshine coming into my face.
My belief that I can heal myself quickly was already activated. I arrived at the workshop ready to change and I did – quite significantly.
Over the years I have done a lot of work on myself, attended a lot of workshops and relied on professionals to help me shift and heal. What I love about the Immediate Shift Method is that it gives you a tool that you can take home and do it all by yourself which is incredibly empowering…, and cost and time effective! It is quick and simple, so it can be done anytime, anywhere (even in public washrooms if needed!) This enables you to catch your bad habits as soon as they arise, which is key to rapid change.
It has been a month since completing the workshop and I no longer wake with dread and then crawl back into bed after breakfast. Instead, I wake with purpose and enthusiasm and I maintain that state throughout the day. My nails are long for the first time in years and I have energy to exercise everyday. It is still delicate in me. I can often feel the old patterns hovering close by, but when I see or feel that, I know it's time to do the process. This way I am no longer afraid of the black cloud taking me over again, as I have my constant companion, the Method. I have my life in my own hands again. It has been a true gift.
As facilitators, Ernst and Susann combine their many abilities to hold a friendly, safe, playful, yet firm space. They kindly allow no room for being a victim or coming from old ways of thinking. They simply and beautifully leave you no choice but to leap playfully into an Immediate Shift."
Sally Ransen, Edmonton
"Best workshop I ever attended! Unforgettable, life changing, humorous and very lively. It was sweet to see how Susann and Ernst interacted. With such lightness and togetherness. Their sharing of their own difficulties and experiences was very supportive. We were all in it together.
The weakest system in my body was my nervous system. Now it calmed down to a normal level. I notice a very different way of being in my body. There is an unusual rested-ness and well being in me. Calmness in any situation, with much more heart. It's a new life!"
Heidi Pander, München (Germany)
"I've got a wonderful life and after the Immediate Shift Workshop my life is even better.
Whenever a belief, pattern, feeling or tension comes into my body, I take a moment and give myself the 'Immediate Shift'. Within a minute my mood changes to availability, relaxation and curiosity, open to what is asked of me.
I never knew that my happy feelings actually make me very agitated. Now with doing the
'Immediate Shift' I am more able to ground myself, becoming less and less anxious. It's amazing how the ritual of the 'Immediate Shift' becomes a moment of contemplation throughout many, many, many moments of the day.
I also notice how my life is moving forward positively and that I have way more time to do things than I ever thought. I love to be authentic; to be fully me without compromise!"
Sylvia van Loveren, Edmonton
"Prior to the Immediate Shift workshop, I was increasingly experiencing symptoms of Chronic
Fatigue Syndrome/ME. The symptoms included constant swollen and painful glands in my neck, armpits and groin area. My fatigue was increasing to the point to which I was pulling back from nearly all social engagements so that I could go to bed earlier and earlier, often 8:00 or 8:30 PM. If I stayed out late one night, until 10 PM, I would be extremely tired or even sick with a cold for the next week. It felt like my life was getting smaller and smaller and was being increasingly run by the CFS/ME.
I was thrilled to hear about the 'IS' workshop Susann and Ernst offer. Following the 'IS workshop my symptoms are completely gone. I stayed up until 11:30 PM or later every night for the next two weeks, enjoying such beautiful and fun time spent with other people. Not only are my symptoms gone, but also I am really enjoying being able to connect with others in a meaningful and full way.
I am confident that as I keep up with the process, my symptoms are a thing of the past.
That is a big "WOW" for an "incurable" illness. I cannot thank Ernst and Susann enough."
Leanne Hedberg, Edmonton
Hope to see you there! My husband and I will be attending too!

About the author:
Fiona Boulton is a Fertility Specialist
(An expert in her field since 2007) and leader in Fertility Mind Mastery, Fertility Meditation, Fertility Yoga and Fertility Coaching –
helping people take back control of their fertility, faster.
Fiona is the founder of Awakening Fertility – Harley Street (Harley Street Fertility Clinic), London; Concept Fertility Putney; Chichester, West Sussex and Perth, Australia
Huffington Post Fertility Writer
Fertility Coach
Fertility Support Group Co-ordinator for Harley Street Fertility Clinic and Infertility Network UK
Nutrition Counsellor
Public Speaker
Author
Blogger
QiYoga® Founder
Fertility Yoga Teacher Trainer (RYS 200)
Fertile Lifestyle Motivator
Fertility Support Group Facilitator
Fertility Practitioner Training Co-ordinator
Through Fiona's "transformation guaranteed" Fertile Lifestyle courses, Fiona helps navigate major transitions to detox your mind and body to help you effectively 'think yourself fertile'; to change the map your mind has of your body and therefore change your physiology by clearing mental and emotional blockages to having your baby. Fiona's work focuses on you taking back control by changing the internal and external environment of your cells so you can improve chances of fertility success.

Book your fertility consultation from the comfort of your home or come to the Harley Street Fertility Clinic for a transformative session with Awakening Fertility founder Fiona Boulton, here.
Leave your questions and comments in the box below!