Anti-Cancer Lifestyle Choices Boost Fertility
We all want to avoid cancer – but did you know that if you adopted a lifestyle designed to keep cancer at bay you will also be boosting your fertility too!?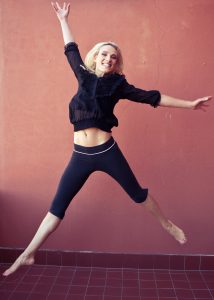 Makes perfect sense if you think about it, really.
This dawned on me whilst I was watching the Truth About Cancer series, (which you can see via Youtube here).
The series consists of 9x 90 minute episodes and to simplify things for you I have listed some key points for you to consider that were mentioned by qualified and reputable doctors, scientists, medical professionals, etc. from all over the world.
Want more information about how you can integrate these into your lifestyle?
I recommend:
Reading through the extensive articles on the website
Signing up to my Fertile Lifestyle Programme (or online course which is coming out in early 2016) to get step-by-step instructions on how to:

Change your chances
Boost fertility
Heal yourself so effectively as to be able to beat cancer, boost fertility, hold a healthy pregnancy through to full term and improve your epigenetics to give your baby the best DNA possible.
Just as the series concludes – healthy people do not get cancer
Why healthy people are more fertile and cancer-free?
To be healthy is to be a well being
Are you a well being? A being that is balanced and living harmoniously physically, mentally and emotionally.
The following list can help you get the right nutrients into your body, draw out toxic impurities and prevent toxic overload which leads to both infertility (primary or secondary) as well as cancer.
To Detoxify
You may want to consider

Specific aromatherpay: Therapeutic grade essential oils for external and internal use – (ask me how)
Clear your colon to first detox, then your kidneys then your liver, then the lymph nodes
Daily natural /gentle detoxification methods – (ask me how)
Coffee enemas
Have three bowel movements a day (without enemas – ask me how)
Parasite Cleanse (best done after your 1st liver cleanse) using:

Black Walnut hull
American worm seed and worm wood
Clove
Kamala
Bromeline

Diatemacious Earth = 6 week cleanse
Heavy Metal Detoxification – 7 toxicities explained by Dr Buttar

This is a 5 Step Programme
Systemic Detoxification
WARNING:
Cleansing for Fertility is different to Cleansing Post-pregnancy and when IVF fails. Contact me before doing any cleanse to make sure you are doing the best cleanse for you
When cleansing, remember extracts/tinctures are more potent and can clean out the body quicker than food, eg milk thistle and cats claw (see below for details)
To Exercise Your Way to Becoming a Wellbeing
You may want to consider
Lymphatic drainage exercises (ask me how – available on my Fertility Yoga DVD)
"Rebounding" = jumping
To Heal and Restore the Body
You may want to consider
Slippery elm
Buckthrorn
Humic acid (now sold in our online shop!)
Parsley
Asparagus
Marshmellow Root
Lots of clean water (not tap water, read more)
Tumeric
Milk thistle + root vegies, especially burdock and ginger (help to cleanse the liver)
Cats Claw
Pau D'Arco (availabe as a delicious tea from health food stores)
Reishi, cordycpts and other medicinal mushrooms (these are anti-inflammatory), eg SHIELD
Astragalus
Sulphur turns on liver enzymes that detoxify the body
Raddish
Cabbage (they are now saying sauerkraut is the new superfood!)
Probiotics strengthen the GI tract, we stock a revolutionary pro-biotic – remember 80% of our immune cells are in our gut
Kale (not raw if you have thyroid problems)


About the author:
Fiona Boulton is a Fertility Specialist
(An expert in her field since 2007) and leader in Fertility Mind Mastery, Fertility Meditation, Fertility Yoga and Fertility Coaching –
helping people take back control of their fertility, faster.
Fiona is the founder of Awakening Fertility – Harley Street (Harley Street Fertility Clinic), London; Concept Fertility Putney; Chichester, West Sussex and Perth, Australia
Huffington Post Fertility Writer
Fertility Coach
Fertility Support Group Co-ordinator for Harley Street Fertility Clinic and Infertility Network UK
Nutrition Counsellor
Public Speaker
Author
Blogger
QiYoga® Founder
Fertility Yoga Teacher Trainer (RYS 200)
Fertile Lifestyle Motivator
Fertility Support Group Facilitator
Fertility Practitioner Training Co-ordinator
Through Fiona's "transformation guaranteed" Fertile Lifestyle courses, Fiona helps navigate major transitions to detox your mind and body to help you effectively 'think yourself fertile'; to change the map your mind has of your body and therefore change your physiology by clearing mental and emotional blockages to having your baby. Fiona's work focuses on you taking back control by changing the internal and external environment of your cells so you can improve chances of fertility success.

Book your fertility consultation from the comfort of your home or come to the Harley Street Fertility Clinic for a transformative session with Awakening Fertility founder Fiona Boulton, here.
Leave your questions and comments in the box below!