This is an interesting concept. You see, Yang energy is the masculine energy. It is the fire, the passion the "go-getter" attitude, the "keep pushing; keep soldiering on; keep achieving; keep earning; keep on keeping on."
Yang energy is not meant to be consistently in use. If it is it leads to chronic stress disorders… And we all know sub fertility is mostly brought on due to consistent bouts of long-term, high level stress which turns fertility off.
So, in this male dominated society we live in, whereby women are up against men and expected to work just as hard and just as long it means we adopt a male attitude and in doing so hold a "yang" dominant energy vibration.
How to be feminine in a masculine world
Read more about how to be feminine in a masculine world via our How to Balance Yin Energies for Fertility When Trying to Conceive article, here.
How yin or yang are your personality traits?
Refer to this table below to see where you fit on the yin and yang trait scale: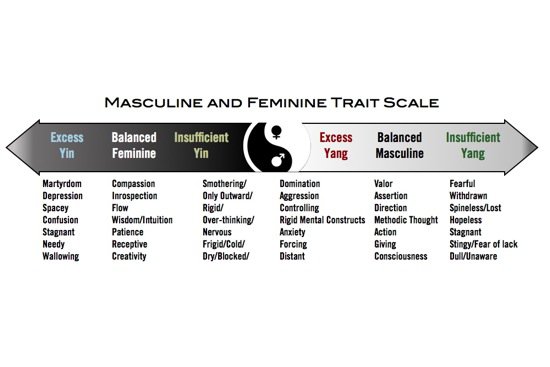 Did you know we can be acting yang but have too much yin?
When we are yin dominant our body feels heavy, we feel lethargic, sluggish, unable to focus clearly at all times.  Additionally, we may hold too much damp in the body caused by stored grief (which often effects the lungs). Depression is also a sign of too much yin.
If you are wanting to conceive but need to boost your yang energy because:
Your acupuncturist told you that you are yin dominant or have too much yin;
Your Traditional Chinese Medicine herbalist said you are yin dominant or have too much yin;
You can relate to what you have read above;
Then we recommend the following solutions for you
You can try this 6 minute QiYoga sequence (suitable for fertility and throughout pregnancy)
In addition you can:
Look at exercising to balance your Qi energy flow – QiYoga run annual courses and workshops on how to do this, see here
Try the videos and links to exercises that stimulate yang energy, here
Mentally it is vital you remain in a yin state to keep your parasympathetic nervous system activated and in balance. This keeps your body is a restorative state and the fastest way to achieve this is through supportive fertility meditations.
Getting the right type of support is essential.
We have two volumes of specific Fertility Meditations that have been trialed, tested and proven to work. You can experience step-by-step meditation guidance through our workshops, retreats and 1-to-1 private courses.
Want instant options and answers now?
See our range of support that can be emailed to you instantly: –
Fertility Meditation Volume 1
You can also enjoy meditations in the comfort of your home or anytime, anywhere.
Volume 1 is just £17.99 and can be emailed to you via MP3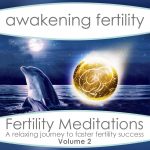 Fertility Meditation Volume 2
This is an extension of the beautifully powerful, easy to follow meditations as experienced in Volume 1.
Volume 2 offers our finest collection of meditations for just £17.99 and can be emailed to you via MP3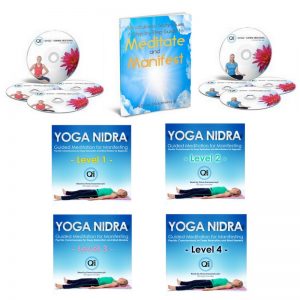 Would you like to take back control of your fertility journey?
Now you can. We also offer a full collection of four Yoga Nidra meditations on MP3 to help you:
Master Your Mind and to clear sub-conscious limiting beliefs that may be holding you back from being a parent (be it first or second time around).
For the full set, including a step-by-step guide how to meditate and manifest faster fertility success for just £29.99, click here
Want online fertility support?
From mid-July 2015 we are also launching our online fertility courses – be sure to check that out too!
Other Topics Worth Reading:
SuperFoods for Fertility – Read here
Balancing Yin Yang Energies with a Whole Food Diet – Read here

About the author:
Fiona Boulton is a Fertility Specialist
(An expert in her field since 2007) and leader in Fertility Mind Mastery, Fertility Meditation, Fertility Yoga and Fertility Coaching –
helping people take back control of their fertility, faster.
Fiona is the founder of Awakening Fertility – Harley Street (Harley Street Fertility Clinic), London; Concept Fertility Putney; Chichester, West Sussex and Perth, Australia
Huffington Post Fertility Writer
Fertility Coach
Fertility Support Group Co-ordinator for Harley Street Fertility Clinic and Infertility Network UK
Nutrition Counsellor
Public Speaker
Author
Blogger
QiYoga® Founder
Fertility Yoga Teacher Trainer (RYS 200)
Fertile Lifestyle Motivator
Fertility Support Group Facilitator
Fertility Practitioner Training Co-ordinator
Through Fiona's "transformation guaranteed" Fertile Lifestyle courses, Fiona helps navigate major transitions to detox your mind and body to help you effectively 'think yourself fertile'; to change the map your mind has of your body and therefore change your physiology by clearing mental and emotional blockages to having your baby. Fiona's work focuses on you taking back control by changing the internal and external environment of your cells so you can improve chances of fertility success.

Book your fertility consultation from the comfort of your home or come to the Harley Street Fertility Clinic for a transformative session with Awakening Fertility founder Fiona Boulton, here.
Leave your questions and comments in the box below!