Living a Fertile Lifestyle
Morning Daily Routine Checklist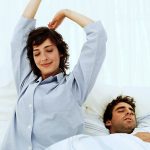 This article has been put together as a morning checklist for our clients living The Fertile Lifestyle Programme.
In the beginning you may not have time for everything but after a week or so, these things will come naturally and with ease.
By gracefully embracing them you will feel you are mindfully setting up each day to take back control of your fertility journey.
Step 1:
Wake and Manifest (within the first 20 minutes you are awake)
Step 2: (In no particular order)
Body Brush
Oil pull (optional detox strategy)
Put a spoonful of coconut oil in your mouth for 20 minutes
Spit into bin then rinse with warm salty water
Brush your teeth and tongue
Step 3:
Whilst oil pulling you could –
When you are short on time
Before doing your meditation (different to your manifestation), still your mind with a few Fertility yoga postures by the side of your bed or standing up – as illustrated below or for a few more variations, click here
Then do your bespoke fertility meditation (changes weekly as per your fertile lifestyle programme)
When you have the time
Before doing your fertility meditation try this morning yoga routine for fertility. Start with the right side leading, then repeat on the left side. Build up to three rounds (right side, then left side x3 sets).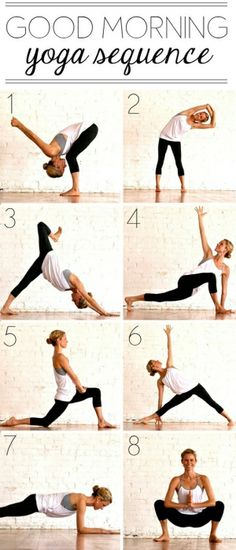 Step 4:
Coffee enema (optional detox strategy)
This is simple and not as scary as it seems. It draws out toxins from the body, keeps you regular and reduces bloating.
Step 5:
Prepare your lemon detox fertility drink, followed by fertility smoothie for breakfast
Now you are ready to carry on with the rest of your day, feeling physically, mentally and emotionally in control of your fertility.
Other Topics Worth Reading:
Evening Routine, living a fertile lifestyle – Read more
Detoxifying for Fertility – Read here

About the author:
Fiona Boulton is a Fertility Specialist
(An expert in her field since 2007) and leader in Fertility Mind Mastery, Fertility Meditation, Fertility Yoga and Fertility Coaching –
helping people take back control of their fertility, faster.
Fiona is the founder of Awakening Fertility – Harley Street (Harley Street Fertility Clinic), London; Concept Fertility Putney; Chichester, West Sussex and Perth, Australia
Huffington Post Fertility Writer
Fertility Coach
Fertility Support Group Co-ordinator for Harley Street Fertility Clinic and Infertility Network UK
Nutrition Counsellor
Public Speaker
Author
Blogger
QiYoga® Founder
Fertility Yoga Teacher Trainer (RYS 200)
Fertile Lifestyle Motivator
Fertility Support Group Facilitator
Fertility Practitioner Training Co-ordinator
Through Fiona's "transformation guaranteed" Fertile Lifestyle courses, Fiona helps navigate major transitions to detox your mind and body to help you effectively 'think yourself fertile'; to change the map your mind has of your body and therefore change your physiology by clearing mental and emotional blockages to having your baby. Fiona's work focuses on you taking back control by changing the internal and external environment of your cells so you can improve chances of fertility success.

Book your fertility consultation from the comfort of your home or come to the Harley Street Fertility Clinic for a transformative session with Awakening Fertility founder Fiona Boulton, here.
Leave your questions and comments in the box below!