Trying to Conceive? Welcome to your breakthrough opportunity
You are invited to enjoy a 6-part-series with Fiona Boulton and special guest Drew Lawson to help you overcome sexual and intimacy blocks.
Get ready for a foundational coaching program that will give you a series of foundational practices and games you can play to:
Build connection with yourself
Build connection with your partner
Awaken, enliven and activate your body in preparation for conception
Claim your exclusive invite to join us live Tuesday 7 September 2021
All our Awakening Fertility newsletter subscribers will receive a direct link to join us for this complimentary introduction to sacred sexuality, sacred sex, reaching deeper intimacy (with yourself and others) and to ultimately improve egg and sperm health to optimise successful conception.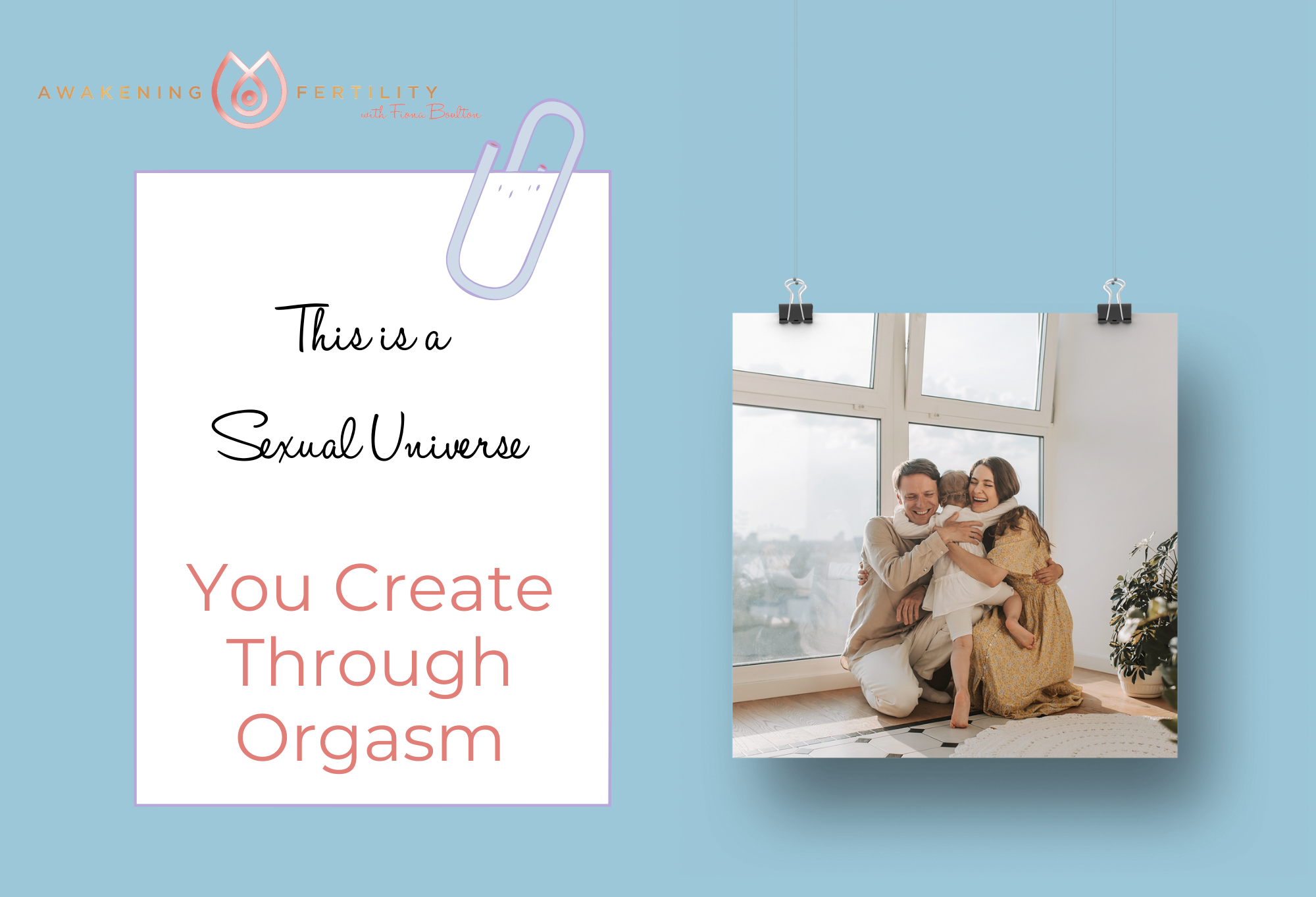 Watch this video below for an introduction to our upcoming 6-part series and invitation to join us for a complimentary live anonymous Q&A session for you to manifest your dreams and desires through orgasmic sex.
We want to help you improve your ability to give and receive intimacy with ease and grace.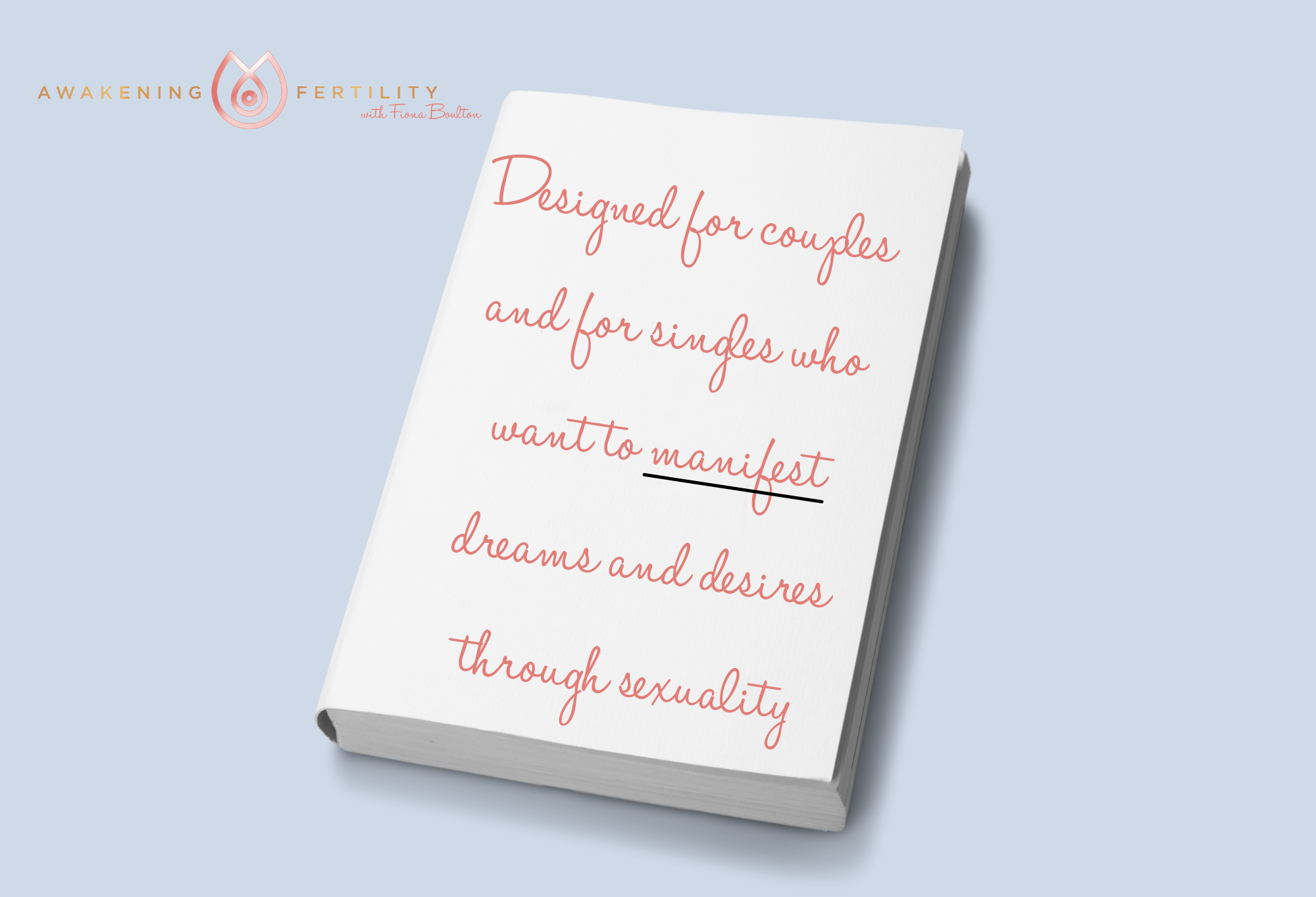 Who's this 6-part series for?
For men looking to overcome sexual anxieties, pressure and stress as well as being able to give and receive more intimacy
For women looking to overcome sexual anxieties, pressure and stress as well as being able to give and receive more intimacy
For couples trying naturally
For couples using assisted fertility methods (IVF or IUI)
For singles
Watch this video for more information about the topics we will be covering:

Investment – To awaken intimacy & clear sexual blocks
Includes
Live access to our 6-part series every Tuesday 6:00pm (UK Time)

21st September 2021 – #BONUS WEEK

Giving you the ability to go within:

Preparing your mind and body with breathing techniques

28th September 2021 – Week #1

Beginnings:

Introduction to Sacred Sexuality and Sacred Sex (using sex to manifest)
Polarities of Masculine and Feminine Energies
Inhabiting both Masculine and Feminine Energies: The Dance for Polarity
Polarity for Conception (Shiva – Shakti)
Consciousness and Energy, Container and Alchemy, Presence and Surrender
Discovering Self Before Other

5th October 2021 – Week #2

Foundations:

Preparing the Body – Self and Other
Preparing the Breath – Brahmacharya (Invitations into non-ejaculation: when and why this is useful)
Different Breath Patterns for Connection and Polarity
Voice / Shame / Vibrations / Awakening
Landing Touch
3 minute game
Bossy Massage
NLM Movement
MCO – Micro Cosmic Orbit with Pelvic Floor
Sitting Practices

12th October 2021 – Week #3

The Crucible:

The Art of Conscious Love Making
Preparing the Space For Intimacy
Opening & Closing the Space
Consent
Communication
Authentic Relating
Connection
Boundaries & Desires Practice
Curiosity Practices

19th October 2021 – Week #4

The Origin Story:

Clearing the Past
What We Learnt About Sex Growing Up
TRE
Repeating Patterns
Becoming Present
Self before Other
Inner Child Practices
RAJE Model Practices

26th October 2021 – Week #5

Wholeness:
Shadow Integration (Shadow Dancing)
Self Pleasure Fantasies
Reclaiming Eros
Bringing your Wild & Tender
Practices:

Journalling The Taboo
Cobra Breath
Belly to Belly

2nd November 2021 – Week #6

Completions:

Sacred Eros
Meta Myth
Next Steps Along Your Journey of Deeper Intimacy, Knowing Your Sexuality, Putting This All Into Practice with Confidence, Ease and Grace For a Happy, Healthy Baby


Post-recording access to re-watch whenever you like
Ability to have your questions answered anonymously
Enjoy being coached and guided with practices to help you clear your blockages around conception
Great Value!
Only £297