Qi Energy Healing for Fertility
(Short for Qi Energy Field Healing and Balancing)
Is Qi Energy Healing What You Need?
If you feel like you have lost control of your emotions
If you feel like you have suffered trauma along your fertility journey
If you feel stressed and anxious about fertility
If you have had surgery in the name of fostering fertility
If you feel out of balance
If you feel you have blocked chakras or energy flow
If you have miscarried and need to revitalise your womb
– If you answered "yes" to any of the above or feel something similar
Then a Qi Energy Field Healing and Balancing treatment is for you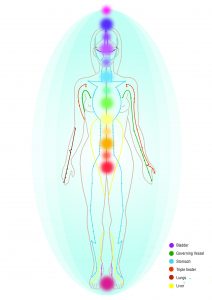 Sometimes traumatic events, stress, negative emotions and being out of flow with life can leave us feeling "stuck" or "down."
As an advanced Quan Yin Energy Field Healing practitioner who studies kinesiology and nutrition Fiona Kacz-Boulton can help you be the best you can be. (By helping you release from the hardships of life as well as restore nutrition, energy, emotional harmony and wellbeing).
Sessions are set up the same as Reiki but penetrates the energy field as well as all 14 chakras (Reiki accesses 7 chakras).
This is a relaxing and revitalising treatment including 20 minutes of specialised fertility coaching techniques to facilitate faster fertility success on your conscious journey to parenthood.
Time to feel revitalised and refreshed
Sessions will leave you feeling deeply relaxed as your body goes into healing mode over the next 28 days.  Most healing takes place over the initial 24 hours and next 7 days.
How to maximise the healing effects
It is best not to drink alcohol or watch the news, watch violence on TV, etc.
Added extras
Upon request, the treatment session can include intuition building skills or self massage training at no additional cost to the 60 minute session.
Optional Fertility Massage
Why learn how to do self-fertility massage?
In each session you can learn to massage yourself through three of the most beneficial abdominal techniques as well as your fertility acupressure points to:
Relieve stress
Boost energy
Facilitate fertility
Improve digestion
What others are saying
"I never realised how easy it is to administer self-massage! And it is deep… It felt incredible, I could feel that I was literally helping my fertility and that my fertility was literally in my own hands, it felt extraordinary. I highly recommend it. Your healing sessions combined with your fertile lifestyle course helped me create our long awaited baby. Here's our latest family photo!" – Marie-Anne Q, London UK

"When I feel out of balance emotionally I know one of the best things I can do
for myself is to book in an energy field healing/balancing session with Fiona, she's incredibly gifted – thanks Fiona! Thanks also for helping us become parents to baby Leah, you took the stress out of trying to conceive."– Kate D, London UK
"When Fiona comes to Australia I make sure to book in an Energy Field Healing and Balancing session with her, I love the way it sets me up for the whole month" – Jayne K, Perth Australia
"My partner and I both see Fiona for Energy Balances every month.  Wouldn't miss it for the world they are great." – Ruby M, London UK
"Loved the Energy Field Healing so much I can't wait until 28 days passes and I can feel this good again!"

– Sam J, London UK
60 minute sessions cost £125.00/ £155.00 at Harley Street or Mayfair clinics.