Fertility Foot Detox Ionic Spa Treatment - with Genuine Visible Results
If you are looking for fertility help and hoping for a natural pregnancy then you want to consider doing one of the best detoxes for fertility: The Fertility Foot Detox.
What are the Best Fertility Detoxes?
Fertility detoxes are as personal as your fertility journey.
What defines a fertility detox as being the best is based upon the results. What yields high results for fertility are the following detoxes:
Liver Flush for Fertility
A fantastic detox to help boost your fertility is the liver flush... But this takes 12 months and not everyone has that long.
MSM Cleanse for Fertility
Another great detox to regenerate your cells is the MSM cleanse (which I recommend to most of my clients)... But if you work full-time you may not enjoy the detox symptoms as you increase your intake to around 5 table spoons a day for 10 days (because in the first 20 minutes of taking the drink my clients have experienced dizziness, black-outs, perspiration, headaches).
MSM + Foot Detox
By increasing your intake up to 2 table spoons a day of Organic Pine-Tree MSM and combining this Powerfully Pure supplement with The Awakening Fertility Foot Detox Ionic Spa Treatment it is by far going to be one of the best fertility detoxes you can experience because it is relieves pain, is deeply relaxing and reveals your state of health after each treatment (reflected by the colour of the water, see chart below).
The Awakening Fertility Foot Detox Ionic Spar Treatment thoroughly detoxifies your body in a safe simple user friendly way. The system uses a specialised high-tech bio-energetic resonance that puts negative ions into the water that then passes through the pathways of your body (through your meridian points that correspond to the organs of the body).
Our Fertility Foot Detox is an ancient technique that replicates what you experience when walking along the shore of the beach: using your feet as a conduit to improve your overall health by unblocking vital energy pathways. Our specialised ionic foot spa creates an electrolytic reaction that draws out toxins and impurities of your body. Even though it has not been evaluated by the FDA I have personally seen the benefits but due to restrictive legislation I can not claim to diagnose, treat, cure, or prevent disease.
That being said the known benefits of our Fertility Foot Detox treatment include:
Reduces chronic inflammation
Improves sleep
Known to replace stress induced fatigue with wellbeing and vitality
Extracts poisons and toxins from your muscles, bones, organs and systems
Balances blood pressure (reduces HBP)
Reduction in allergies and allergic reactions
Rectifies chronic kidney problems
Rectifies chronic liver problems
Helps prevent UTI's
Draws out heavy metals
Helps your gall bladder function better
Helps your joints
Helps to purify your blood
Helps reduce acne
Helps reduce dark circles under the eyes
Helps reduce liver spots
Helps reduce cellulite
Helps reduce swollen joints
Helps to detoxify your lymphatic system
For men it helps keep your prostate healthy
For women it helps the whole of your gynaecological areas to function better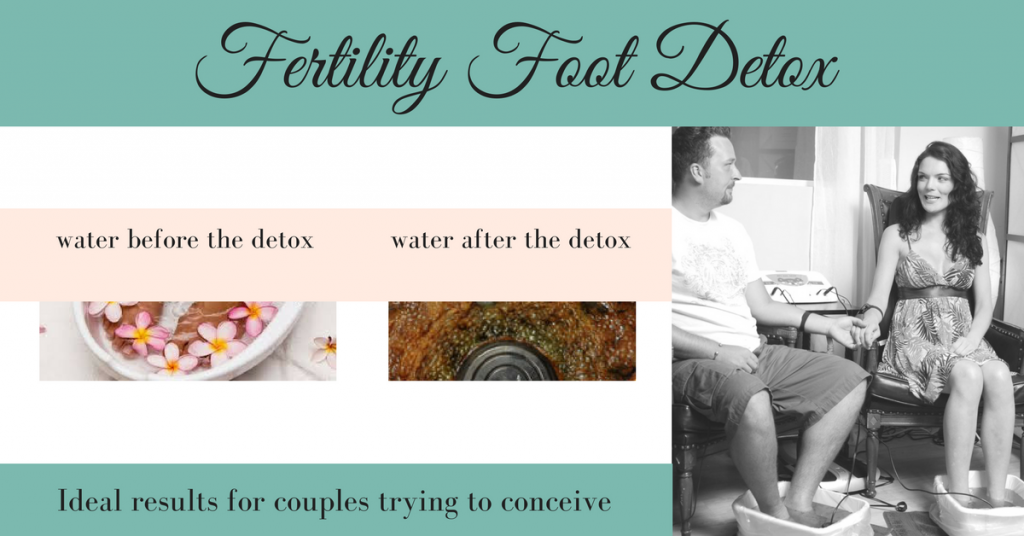 What the colour of the water means
 Black

- detoxification of the liver
 Black grains or flecks

- detoxification of heavy metals
 Brown

- detoxification of toxins from: the liver; cell slag/ cellular debris; smoking/tobacco; arthritic inflammation
 Dark green

- detoxification of the gallbladder
 Orange

- detoxification of the joints
 Red grains or flecks

- detoxification of blood clots
 White cottage cheese-like particles

- detoxification of: fungal infections; yeast; candida overgrowth; digestive system; vaginal acidity
 White froth

- detoxification of the lymphatic system and mucous
 Greenish yellow

- detoxification of: kidney; bladder; urinary tract system; reproductive system (women); prostate (men)
Unique Benefits of Awakening Fertility's Ionic Foot Spa
The Awakening Fertility Ionic Foot Spa treatment comes with a specialised course of fertility detox meditations that accelerates the speed of cellular regeneration and detoxification. Leaving you feeling in a state of rested wellbeing.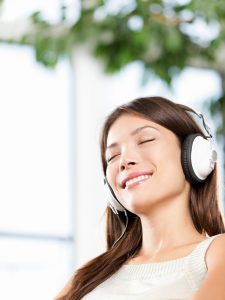 Single

Treatment

South West London and West Sussex Prices


£37.00

Harley Street and Mayfair (by Bond St tube) Prices


£47.00

Mini Detox

(5 treatments)

£27.00 each

Total: £135.00

(Save £50.00)

£37.00 each

Total: £185.00

(Save £50.00)

Complete Detox

(10 treatments)

£25.00 each

Total: £250.00

(Save £120.00)

£35.00 each

Total: £350.00

(Save £120.00)
South West London and West Sussex Clinics
| | | |
| --- | --- | --- |
| Processing ... | Processing ... | Processing ... |
Harley Street and Mayfair Clinics
| | | |
| --- | --- | --- |
| Processing ... | Processing ... | Processing ... |
For Best Results Combine Your Fertility Detox Treatment with a Qi Energy Healing
| | | |
| --- | --- | --- |
| Add-on Qi Energy Healing | South West London and West Sussex Clinics | Harley Street and Mayfair Clinics |
| Single 60 min session | only £80.00 each | only £120.00 each |
| 5x sessions with Mini Detox | only £75.00 each | only £99.00 each |
| 10x sessions with Complete Detox | only £69.00 each | only £89.00 each |
South West London and West Sussex Clinics
| | | |
| --- | --- | --- |
| Processing ... | Processing ... | Processing ... |
Harley Street and Mayfair Clinics
| | | |
| --- | --- | --- |
| Processing ... | Processing ... | Processing ... |
Fertility Foot Detox Treatments are Not Recommended if You:
Have a pacemaker or any battery operated implant
Have an organ transplant
Have seizures or epilepsy
Are known to be pregnant or lactating
Have open wounds on your feet
Have recently had major surgery