Become Fertility Fit with Fertility Yoga


It's important to do exercise you enjoy
When you do things you enjoy it means you are managing stress (keeping the effects of stress at bay) as well as improving blood circulation and releasing feel good hormones (called endorphins).
When exercise become laborious and a real effort then it could be draining your energy.
Ideally, it is best to do exercise that you can continue to do once you fall pregnant because it will keep your body from any transitional stress.
The best types of exercise for fertility and pregnancy include:
Walking in nature
QiYoga (combines Hatha Yoga and Qigong)
Swimming
If you are a runner you can continue running but not long and highly challenging runs. Basically high intensity sports and weight lifting are not ideal.
How to be Fit for Fertility with Fiona's Fertility Yoga

As an active yoga teacher since 2003, Fiona has seen first hand the value of how QiYoga can improve fitness, still the mind, heal the body and help lay the vital foundation for fertility success.
Fiona Boulton offers Fertility Yoga in the form of QiYoga via:
Private Fertility Yoga Sessions (read below)
Vimeo On Demand Yoga and Qi Gong Routines (from £9.99)
Fiona's QiYoga for Fertility DVD
Fertility Yoga Retreats
Fiona's uniquely formulated QiYoga: For Fertility routines have had phenomenally high success rates.  The movements help to nourish the reproductive system, ease the digestive system and release "feel good" hormones.

The combination of gentle healing movements, breathing and relaxation is all it takes to enhance blood flow and life force energy to the whole sacral band. This helps to nourish your reproductive system with fresh oxygenated blood which can improve egg health and womb function.
This means Fiona's uniquely powerful Fertility Yoga works because it offers Mind Body fertility support known to:
improve your chances of transplantation success
minimise miscarriages (reduce miscarriage chances)
improve chances of IVF success
reduce the impact of stress whilst trying to conceive (TTC)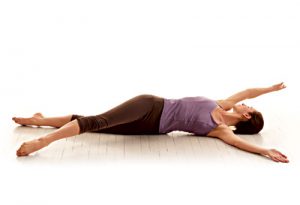 'QiYoga for Fertility' Fertility Yoga Classes
Ready to get your mind and body fertility fit?

Ready to learn how to have 'fertility breath'?

Ready to manage stress? (Turn stress off and turn fertility on).

Ready to lengthen, strengthen and feel balanced hormonally, emotionally, mentally and physically?
Then you're ready to experience fertility transformation with Fiona's private 1-to-1 fertility yoga classes.
Private Fertility Yoga Classes

Fiona's bespoke yoga classes provide that personal touch that gets faster results than group fertility yoga classes.
Fiona is the most advanced fertility yoga teacher in London (teaching yoga since 2003).
Fertility Yoga Classes are held in London Fertility clinics in Harley St, Mayfair by Bond St, Putney South-West London, Chichester West Sussex and home call-outs.
Harley Street Fertility Yoga London
The Harley Street Fertility Clinic, 134 Harley Street, London, W1G 7JY
Nearest tube: Regent's Park (3 minute walk)
£155.00 per yoga class for 10 private fertility yoga classes in Harley Street.
Wandsworth/Putney Fertility Yoga
Point Pleasant, London, SW18
Nearest tube: East Putney (8 min walk)
Nearest British Rail station: Wandsworth Town (10 min walk)
£125.00 per yoga class for 10 private fertility yoga classes in Putney/Wandsworth border, London.

Yoga at Your Home
Fertility Yoga Classes can also be arranged in the comfort of your home
Single trial session 90 minutes: £197.00
5 classes (valid 6 weeks) 60 minutes: £167.00 per yoga class – £835.00
10 classes (valid 12 weeks) 60 minutes: £137.00 per yoga class – £1,370.00