Mindset Shift the secret to faster fertility success
I know that is a bold statement, but working as a fertility expert for more than 13 years I have seen time and time again that when women activate a true belief that they are:
Worthy of being a mother
Ready to become a mother NOW
In a state of harmony and clear communication with their body
Knowing (and believing) they are having their baby despite what they have been told by anyone else
Approach life in a state of high vibrational state, with predominant feelings of:
In the video below I help you shift your mind set into a high vibrational state because that is when you can genuinely activate faster fertility success
Fertility is a spiritual experience
Your fertility journey is about you priming your body to house a beautiful baby's spirit and soul so to help baby come to you, you need to match their vibration.
The good news is, your body wants to return to a natural state of harmony.
Fertility issues simply mean your mind and or body (or usually both) are not in a state of harmony. Therefore, when you rebalance your cellular environment to a state of wellbeing, your body can thrive and your energy field will magnetise your baby's spirit to you.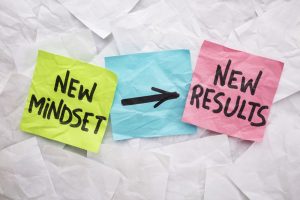 Remember, you were born fertile, this is your natural state so let's unpick some of the physical, mental and emotional aspects that have happened in your life to have caused you to be where you are right now. You don't have to be here anymore, everything changeable, everything is fluid, even your brain! When you consciously change your thoughts, you literally re-write the outcome you want to achieve and can stop creating your fears unconsciously.
You have more time to do this than you think – so ease the pressure on yourself
Did you know you have a whole new body every seven years according to Dr. Deepak Chopra in his book Perfect Health?
Did you know you can change your mind to change your body and this is well documented by Daoist Masters, doctors and scientists (namely by Dr Joe Dispenza and my favourite scientist in the field of genetics: Dr Bruce Lipton).
Having trained to teacher level in Daoist Qi Gong (meaning energy cultivation) where I focused on Mind Mastery training techniques, it came to light that the brain can not tell the difference between imagination and reality. This is why it is true that what you see in your mind you create it in your body. You see, your mind has a map of your body. When you change your mind, your change your body and can consciously manifest what you want (not what you don't).
Watch this video below from the Awakening Fertility YouTube Channel to learn how to easily and effortlessly enjoy a natural pregnancy or improve your chances of IVF success.
Video: The missing link to help you have your baby
You can now see the benefits of being in a high vibrational state as well as the detrimental effects of feeling sorry for yourself, feeling nervous and feeling full of  anxiety. 
I want you to feel empowered of your fertility journey so you achieve faster fertility success and the reason why I am qualified to help you achieve this, is my world famous fertile lifestyle course has an 80% success rate, so the chances are I can help you if you are ready to be helped.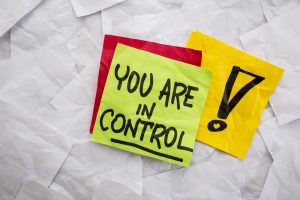 If you feel 100% ready to become baby ready NOW, get in touch with me so I can clear the trauma and suffering you've endured and change your outcome.
Did you know your desire to have your child is probably a calling from your baby or babies wanting to come down?
Good news! Your fertility hiccups to date could simply be because you aren't the best version of yourself yet and until you are, your baby can not be the best version of themselves.
Spirit babies and your rainbow warrior baby
Many of the women called to work with me are guide by their spirit babies so I can help women just like you to bring in new life to a highly evolved spiritual baby known as Rainbow Warrior baby.
Rainbow Warrior babies need their mother to have cleared the ancestral issues that will inhibit them from achieving the great things they are destined to achieve on the earth for the benefit of humanity.
This means, if you have issues of worrying too much or high anxiety then now is the time to transmute this so you do not pass it onto your first born child.
You can do this via my Awakening Fertility Epigenetic Protocol within my world famous online fertile lifestyle course. "Epi" means on top of and "genetic" is your genes, so I can give you the tools to actually purify and cleanse your body so it only expresses the best genes for your baby and will not pass on the genes you don't want onto your baby.
I can help you do this via my guided meditations (suitable for all levels of meditators – even for people who have never meditated before or don't like meditation). I can help you transmute the blockages preventing your baby coming down via my connection with Goddess Quan Yin, (Tara), Goddess Isis and Merlin.
When we work together I will dissolve all the stress and confusion to help you feel confident and reactivate your fertility.
You pass all the 'hard work' onto me so you can genuinely feel happier, brighter and lighter. We will be working on deep level of transmutation to clear all that is holding you back from being a happy healthy mother.
I urge you to make the conscious choice today with yourself that you are going to do whatever makes you have fun, if it isn't fun then don't do it. (Do you best to approach things with the excitement of a child, with a new playful perspective so that mundane things become fun!)
Simply by focusing on what you love, you will have the energy and inclination to then take on the things that are more challenging in a light-hearted and productive manner!
When you shift and enter fertility mode, you'll see abundance appear in all aspects of your life not just fertility.
The number one ingredient that overrides everything else when it comes to faster fertility success is joy. Joy is the highest vibration. If you can activate joy at least three times a day you can expect your energy and mood to raise.
Fertility requires lots of energy so if you shift your thoughts, have a new focused intent on having fun and experiencing more joy, you will magnetise your baby to come faster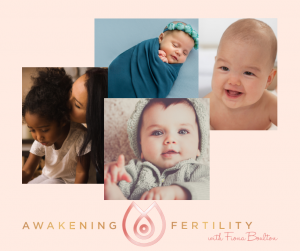 If you'd like to join me for live Fertility Q&A's that I offer to the public 5 times a month, simply subscribe to my newsletter to receive the access code.

About the author:
Fiona Boulton is a Fertility Activator and Fertility Healer
(A world famous Fertility Expert in her field since 2007) and is world-famous for being a fertility activator and fertility healer.
Fiona is the founder of Awakening Fertility – Harley Street (London's most prestigious medical precinct) at The Harley Street Fertility Clinic and offers an online practice for all her clients around the world.
Want more information about this topic?
Fiona is also recognised as a:
Huffington Post Fertility Writer
Fertility Coach
Fertility Support Group Co-ordinator for Harley Street Fertility Clinic and Infertility Network UK
Nutrition Counsellor
Public Speaker
Author
Blogger
QiYoga® Founder
Fertility Yoga Teacher Trainer (RYS 200)
Fertile Lifestyle Motivator
Fertility Support Group Facilitator
Fertility Practitioner Training Co-ordinator
Through Fiona's "transformation guaranteed" Fertile Lifestyle courses, Fiona helps navigate major transitions to detox your mind and body to help you effectively 'think yourself fertile'; to change the map your mind has of your body and therefore change your physiology by clearing mental and emotional blockages to having your baby. Fiona's work focuses on you taking back control by changing the internal and external environment of your cells so you can improve chances of fertility success.

Book your fertility consultation from the comfort of your home online or come to the Harley Street Fertility Clinic for a transformative session with Awakening Fertility founder Fiona Boulton, here.
Leave your questions and comments in the box below!