How to improve Embryo Transfer success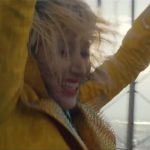 Going into your embryo transfer it is natural to feel nervous, anxious, stressed and even feeling elements of doubt that "this time around will be a success."
The more you are told to relax, the more it can irritate you and leave you feeling a lack of understanding between the person who told you to relax.
So, what is the formula for success pre-embryo transfer?

Mind mastery!
The optimum treatment plan (a schedule of strategies designed to guide you step by step down the path of improving Embryo Transfer success is that you need to be confident.
Below is a comprehensive list for you to read through. Ideally you will read each point and "tick it off."
If you can tick off 100% of these points you can easily instill the confidence required on a conscious level, so when habitual fears enter your thoughts you can dismiss them with the knowledge that you are on-track.
Here is a video reminding you of the importance of ensuring you following along 100% to your fertile lifestyle plan to ensure you improve your chances of achieving faster fertility success.
Remember – I'm here for you
It is essential you get in touch with me if:
There is anything on the list below that you feel you do not understand or;
Do not know or;
If you are unsure if what you are doing is 100% correct for your personal fertility journey.
Checklist for omptimising Embryo Transfer success
Ensure you have done the ground-work and laid the best foundation via living a fertile lifestyle to improve your health on a cellular level.
Follow your personal nutrition plan

This is done with organic whole foods; clean water (not tap water or plastic bottled water); and supplements that do not contain unnecessary fillers, binders or worse still fertility inhibitors eg soy, corn, maize and magnesium stearate (even though these are commonly found in many "fertility supplements"
Body test regularly to ensure your body is getting what it really needs
Avoiding processed foods (they are linked to being carcinogenic – meaning they cause cancer. Note, anything that causes cancer causes infertility. Read more)
Avoiding caffeine
Avoiding alcohol
Avoiding sugar as much as possible
Know what foods help and what foods hinder fertility
Know what cookware/cooking methods hinder fertility
Know what essential oils help and hinder fertility

This information is detailed within the Articles of the website
You can Body Test to see what essential oils are beneficial to you right now
Follow your personal exercise plan

Leading up to Embryo Transfer you would have been following along to QiYoga® in the form of my Fertility Yoga DVD and given other personal exercises or restrictions relevant to your bespoke fertility requirements
On the day of Embryo you can do:

Hip Stretch
Downward Dog
Cat
Child
Pigeon
Neck Bridge
QiYoga®'s Qi Gong
Avoid any abdominal toning poses.
Refer to this link for images of these exercises listed above: http://www.qiyogafoundation.com/yoga-postures
Do your Mind Mastery exercises 
Learning to love, honour, respect and work with your body

Love is the movement of truth
Real love is a life-giving energy
Pressure never changes love
Love does not self-reflect
Love is kindness

Ask yourself if you have learned to love your vehicle for whom your name has been bestowed? (Your physical body).
Do you love yourself and accept your limits?
Do you trust that your body is working with you at all times, never against you? That you are a team?
Deeply loving yourself and recognising your body is made up of the best employees you will ever get and they always follow your command, even your unconscious ones, so when you master your mind you can master your body and your life. (Return to Mind Mastery exercises to strengthen this aspect if you need to).
Tip to keep your spirits high and your heart chakra open:

Listen to Kirtan!



Understand who you really are

As you know, you are more than your physical self. You are a multi-dimensional being with infinite potential. Move out of your thoughts and feelings to access your Being so you can live consciously and be in line to receive the greatest gifts that life has to offer
Know it is not about your fertility – it is about you

When you understand your greatness, shed your limiting beliefs, step into your power, embrace your brilliance, shine and expand your consciousness your baby will take form, thrive and survive
Understanding Embryo Transfer from a Spiritual and Conscious Perspective

You are a conscious spiritual being creating another conscious spiritual being so read more about Embryo Transfer from this perspective via my article of the same name.
What to do on or by the day of Embryo Transfer
Listen to the mp3 meditations:
The Egg Journey
Embryo & Mother Re-union
What to do After Embryo Transfer?
Due to the fact it can take between 5 – 7 days for the embryos to securely anchor to your lining post-transfer I advise you live mindfully, gracefully and take things easy.
For the first 3 days:
Enjoy bed and sofa rest and have your list of specific meditations and Mind Mastery techniques tailored to your needs at hand.
By controlling your thoughts:

You can keep stress and anxiety to a minimum
Increase your body's healing ability
Deepen your connection to your growing baby and your body (when you are pregnant your intuition is more heightened and finely tuned than ever!)

Do several things a day that bring you joy. Joy is the key to fertility and parenthood success. It is the highest vibration and will maximise your chances
For the first 7 days:
Do not have a bath
Do not have a shower that is too hot or too cold
Keep driving short distances to an absolute minimum
No heavy lifting
No vacuuming
No movements or chores that require the intensive use of abdominal muscles
No strenuous exercise
Slow, peaceful "Buddhist Meditation" walking for 30 minutes from day 4 onwards to help stimulate circulation of life-force energy, blood and oxygen
For days 7 – 14:
You are intuitive – your mind and body are connected from all the Mind Mastery exercises you have been doing so you will be intuitively guided by your own wisdom as to what to do. Contact me at anytime if you are ever in doubt.
Trust that you will not do anything you may come to regret later
Your baby needs positive vibes, so you being in a state of positivity will be key – if something stressful arises, use the specific "7's Breaths" and other breathing techniques I have taught you
Remind yourself:

Once your embryos have been transferred into your uterus, they are safe and will not "fall out."
People in the developing world have babies all the time, they are not as mindful, healthy, nutritionally balanced and relaxed as you are – so feel your situation is advantageous and therefore the odds are stacked in your favour!
I hope this article has given you guidance and insight into your conscious fertility journey.
Other Topics Worth Reading:

About the author:
Fiona Boulton is a Fertility Specialist
(An expert in her field since 2007) and leader in Fertility Mind Mastery, Fertility Meditation, Fertility Yoga and Fertility Coaching –
helping people take back control of their fertility, faster.
Fiona is the founder of Awakening Fertility – Harley Street (Harley Street Fertility Clinic), London; Concept Fertility Putney; Chichester, West Sussex and Perth, Australia
Huffington Post Fertility Writer
Fertility Coach
Fertility Support Group Co-ordinator for Harley Street Fertility Clinic and Infertility Network UK
Nutrition Counsellor
Public Speaker
Author
Blogger
QiYoga® Founder
Fertility Yoga Teacher Trainer (RYS 200)
Fertile Lifestyle Motivator
Fertility Support Group Facilitator
Fertility Practitioner Training Co-ordinator
Through Fiona's "transformation guaranteed" Fertile Lifestyle courses, Fiona helps navigate major transitions to detox your mind and body to help you effectively 'think yourself fertile'; to change the map your mind has of your body and therefore change your physiology by clearing mental and emotional blockages to having your baby. Fiona's work focuses on you taking back control by changing the internal and external environment of your cells so you can improve chances of fertility success.

Book your fertility consultation from the comfort of your home or come to the Harley Street Fertility Clinic for a transformative session with Awakening Fertility founder Fiona Boulton, here.
Leave your questions and comments in the box below!